Why I Decided to Change Careers
Time for change.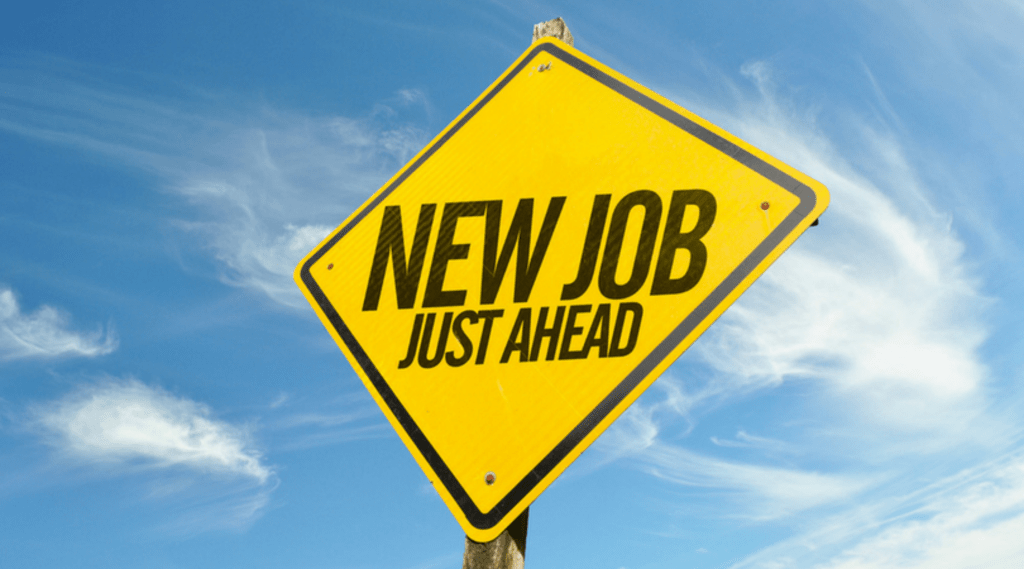 If you asked me a year ago if I still enjoyed my current job, I would have told you "NO."
For the past eight years (since April 2011), I have been an Early Childhood Educator. Since starting my career as an ECE, I have worked in three different centres. The first one was in a big centre inside of a school, the second one started out in basement suites and eventually moved into a residential commercial space. My last daycare was in a house where I worked mostly by myself.
But let's peddle back a little bit here. I have always, for as long as I can remember, wanted to work with kids. First I wanted to be a school teacher, but because I wasn't good at math, needed a certain grade at the time to get into colleges and universities, and I didn't have the grade needed, I decided I didn't want to anymore. I was really deterred from it. I then decided I wanted to open my own daycare some day.
Fast forward back to the current time, right now... I no longer want to open up my own daycare. The first daycare I worked in, I was there for about a year, until I was in a car accident that put me off work for eight and a half months. I was eventually laid off due to the fact that my boss at the time found out I was trying to open my own centre, and she didn't want me to come back to work for her, which is fair enough; but it takes time to get a centre up and running, and once I knew I would get passed inspections and such, I was going to tell her, with enough notice that I was leaving. But one of the co-workers I had asked to use as a reference decided to tell my boss after she said she wouldn't say anything and then I lost my job.
Two months after my lay off, I got cut off from ICBC, I had no Employment Insurance coverage left and was forced to look for a new job. So I looked, and found a job that I stayed at for four years and nine months. I loved that job; of course, like every job, it had its moments. But overall it was a great place to work because I met a great group of ladies, who I am still friends with currently. I also built so many amazing bonds with the children and their families. After four years and nine months, I decided it was time to make some changes and move on to another opportunity, however, the people I worked with, the children I cared for and the families I built those bonds with will always hold a very special place in my heart.
However, just as children grow and move on, in December 2017, it was time for me to move on. I found my dream job! I got to work in a daycare by myself—basically like it was my own, except that I didn't own it. I worked there for one and a half years and recently just left that job.
At first it was literally perfect. I had a job where I basically got to run my own daycare and do the things I wanted, the way that I wanted. But as time went on, I slowly started to lose my 'spark' for the job. I started to get burnt out, which is a huge issue in the ECE field. I lost my 'mojo' and decided I still wanted to work with children, but in a different capacity. I decided I wanted to become an Education Assistant and help support children who need it during their academic school lives. In BC, there is a huge shortage and a huge need for Education Assistants (EA's).
Working as an ECE is a rewarding job; however, the burn out rate is high and the work demands can be overwhelming. Not only do we care for multiple children at a time (Infant/Toddlers—the ratio is one adult to four children. Ages three to five—the ratio is one adult to eight children), but as ECE's, we work with these children, plan their daily activities, implement and do them with the children, feed them three times a day and then clean them up and clean up after them three times a day, clean the bathroom everyday, sweep, mop and vacuum daily, wash dishes, change diapers, and the list goes on. I am not at all complaining, but I am explaining how much work we do—and the amount of pay we receive is not enough.
Most ECE's in BC make anywhere from $15 to $19 an hour. Someone who has their full diploma will receive anywhere from $18 to $20 per hour. Some are lucky enough to get $22 to $25 per hour, but those wages are very hard to come by and you need your full diploma for that (ECE, IT and Special Needs). Also, the hours are not consistent for the most part. You are expected to be available from open to close everyday, which is anywhere from 7 AM to 6 PM. It can make planning your daily schedule and life very difficult. Most ECE's also work long hours, and you're lucky if you get paid overtime.
Most people would say you don't do a job you love for the money, however, when the liveable wage in your province is $22+ an hour, and the cost of living is so high, you don't have a choice but to change up your career to support your family. The cost of living isn't getting any better and wages are not increasing at the same rate of inflation, which causes more stress.
As much as I will miss being an ECE, at this point in my life it is not something I want to do anymore. In the future, once my children are grown up and have both moved out, then maybe I will go back and by then I will be ready to have my own daycare. I hope one day to take care of my grandchildren, so being an ECE isn't completely out of the question; but for now I am ready to be an EA. I am ready to help support the children who need it in the school system, and I look forward to the experience and reward that it will bring me. I hope to help make a difference in the lives of all of the children that I support.
Here's to new beginnings and a new journey. I can't wait to get started in my new career.
Thanks for reading!!! <3