Why Denny's Is the Perfect Starter Job for a Cook
And what made me want to work here.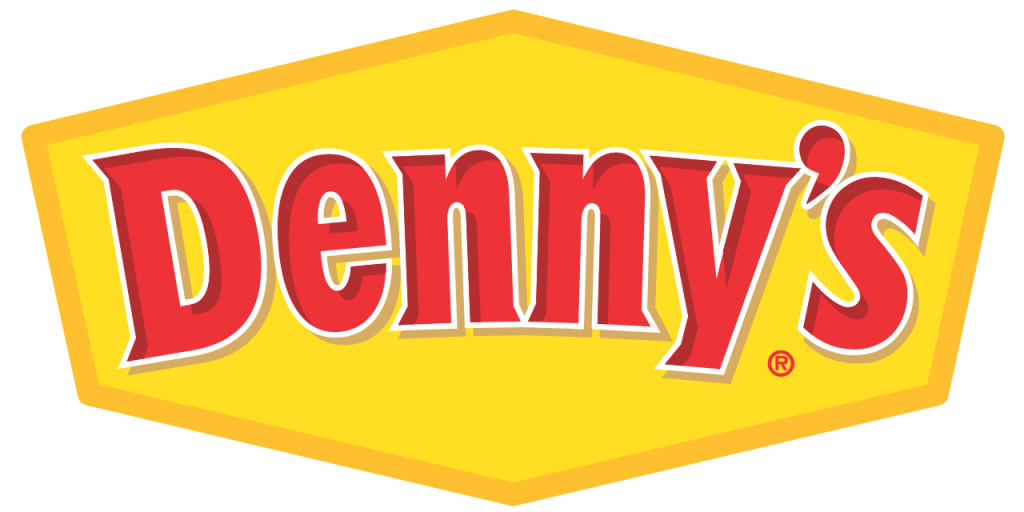 I am a firm believer that starting cooks should work at a franchise restaurant like Denny's. I personally started working at a Denny's part time for a few extra bucks. Even though I rate my self as an above average cook, I have gained a lot of knowledge as a cook here. I wasn't learning anything like how to cook an egg over easy, but I was learning how to do things faster and in a bigger batch. Lets just say I've done my fair share of preparing bacon cheddar tots.
Here's some information about my experience prior to working at Denny's. I was working as a dishwasher/host at a small winery/restaurant for two years. As I was working there I was also training as a prep cook. Also, while being trained in prep I would occasionally be asked to jump on the line and help with plate set ups. After I trained there, I just turned 18 and was offered a pantry cook position at a small hotel. There I learned all my basics and hands on cooking. I mainly controlled the salads, desserts, pizzas and appetizers. During my short time at this hotel I adapted the creativity trait with my personal specials, that I created on a daily basis. Everyday I would be required to make up a new pizza. Usually it was left over things that we didn't need. While working there I had a hands on training at a trade school in the culinary category. Here I really gained my leadership traits due to me being elected class president. While I was at FLTCC( Finger Lakes Technical Career Center) I learned a lot about sanitation and the business standpoint of a restaurant. Numerous times we were given projects that we would have to create an aspect of starting up a restaurant. Whether that being writing a menu, or even setting up a floor plan. After graduating from this school I left the hotel to go to college at Johnson & Wales University. Even though I only stayed a single term there I had tons of good lessons with a few key accolades. For example I made Deans List, president of my class and perfect attendance. My classes ranged from serving to bartending, all the way up to how to fabricate many different types of animals. From there I came back home in New York, and worked at my first job at the winery to continue my cooking experience. After they were closing for the season I decided to take a bartending job at a new casino. After working in beverage for a few months I decided that I would like to return to cooking, so I decided what better place to kick off my career again, than the hotel that I used to work at. At this point in my career they trusted me in supervising the kitchen during service and to take over most catering events.
As you can see I do have some experience before I started working here. On the other hand, I am a firm believer that everyone can learn something from anyone. As general as it may seem, this old fashioned quote has made me want to learn more and more from unusual teachers. So I decided to take the job at Denny's. From there I learned a few things that every great cook needs to learn. How to get more stuff done in a shorter amount of time. This includes cooking, cleaning, prepping and work in breaks. Even though this seems pretty simple it incorporates a lot of skills that takes true experience to learn. This is not a lesson that can be read out of a textbook. This is a unique kind of skills that require time and determination. This is the single trait that shows the difference between a good cook and a great cook. This whole restaurant makes you understand the aspect of double tasking.
My honest review of working here is that even though the job may seem like a low esteem job it really isn't as bad as it may seem. I went from cooking at finer restaurants to working at a diner. Still today I do not regret working here. It has benefited me more and more everyday.
career
Practicing writing and saving money so I can become a professional Journalist for the NFL. If you have any questions comments or potential discussions please feel free to email me at [email protected]