Which Questions must Ask an SEO Company Before You Hire Them?
SEO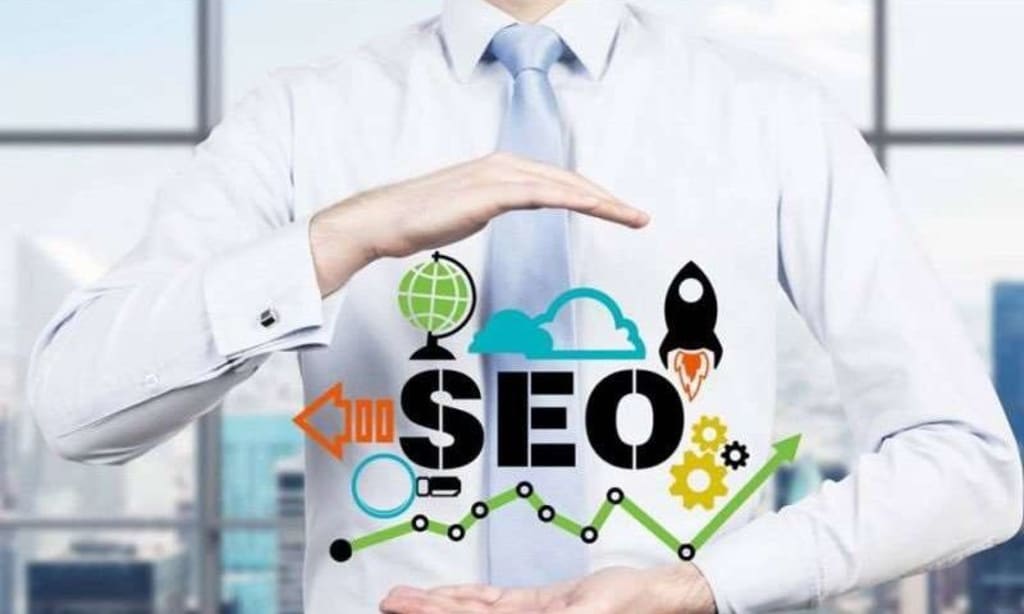 Search Engine Optimization is one of the critical aspects of the success of your online presence. There is no doubt that SEO or Search Engine Optimization requires a lot of practice because the search engine algorithms are updated with time. Previously SEO was not that tough, and only backlinks and keyword density could help your website to be optimized. However, with time SEO practices have changed a lot, and without a proper digital marketing strategy, it has become almost impossible to have an online presence of your business.
When you wish to hire an SEO agency to uplift your business, you have to look at certain things. Making your website optimize does not depend on creating useful backlinks or making any content. You must ensure that the company you are hiring has enough knowledge and marketing experience to help your business get the desired. For your convenience, we have prepared some of the questions you could ask to ensure whether the issue will take the right approach to deliver the desired result. Read the below section to know about the various questions you should ask while having a one to one session with the SEO agency.
1. How Your SEO Agency Would Adopt The Strategy And Implement To Your Business.
Search Engine Optimization differs from business to business, and it is not a one-size-fits-all solution. Agency must have proper ideas about how to take a unique approach towards your business. The optimization must cater to your business model and goals. For example, the SEO for local companies is different from global. The primary purpose of a local business would be to attract customers from the local zip codes. Rather it is a way different from the SEO in the global market.
You must know how much experience the SEO agency has. If the SEO agency has a good experience, then it is a plus point. But it is not necessary to have the experience to cater to your needs.
2. How Long Will It Take To Get The Desired Result?
Being a customer, you have the right to ask them the time to see the results. A reputed agency will have the confidence to state the time frame for results. Generally, it takes about six months from the start to get the desired results by implementing the SEO techniques.
However, it may differ, and someone may see earlier results as it all depends on your website's health. For example, if the technical errors are corrected, they will result in a short period of SEO gains. However, even if your site is well structured and does not have any technical issues, you may have to wait for a longer time to experience a measurable change.
Many companies promise quick results, and in that case, you must ask them why. If they can provide you with valid reasons like if they highlight the technical factors to be cleaned up, then it's okay. However, if they fail to give any valid reasons, then they might use spam techniques or outdated tools that will lead your site to get penalized.
3. How SEO Firm Will Conduct Your Research
Previously keyword research was a cakewalk; rather, it was plugged into a tool, and a list of relevant keywords comes out which required to be inserted into the various place of the content. However, the modern techniques of your research require a lot of effort. As the algorithm of a search engine change, keywords stuffing won't work now. One has to place relevant keywords at relevant sentences so that the meaning of the sentence looks natural.
As you are consulting with prospective SEO companies, you must ask them about the tools and methodologies they will use to determine the keywords. If your conversation is based on keyword density and number of keyword searches, then it is the company still stuck with the traditional practices.
4. What Do You Think About Link Building And Influence Marketing?
Well, many companies will promise to bring you thousands of links within one week, but the thing is that the links will be not of decent quality. A high-quality link from its side is handy than a low quality purchased or created a link in the comment section of a blog. So when you consult with your SEO expert, the conversation must surround on building quality links rather than quantity of the links.
5. What Are The Tools They Are Going To Use?
You are not an SEO expert, so you will not know about the different tools used by the company. However, you have the right to ask the company what are the tools they are going to use for SEO purposes. You must ensure that the expert has essential knowledge about the tools to be used and can explain it accurately. The issue expert will use a lot of tools to conduct audits and complete the work. So it is your partner who can describe you the reason for choosing the proper tools and its impact on optimization.
6. How Will They Report On Progress?
You can ask the SEO firm to provide the report created for another client as this will help you to know whether they have a valid method of providing progress reports towards the goals. Moreover, add this point all your specific objectives have been discussed with the company, and you can ask them for a customized report based on your goals.
Conclusion
By throwing the above questions to the SEO company, you can determine whether they have right in their practice or not. To have the edge over your competitors, you must be well optimized with your website; this is why choosing the right SEO firm is exceptionally mandatory. Take your time and do in-depth research before you reach any SEO agency. Moreover, you must not forget to ask some of this question to the fIrm you are choosing. Softqubes is one of the reputed firms who can help you with SEO related problems. Visit their website and start with a consultation at affordable prices.