What's the ROI on Social Media?
Forty percent of businesses do not measure their social media impact properly.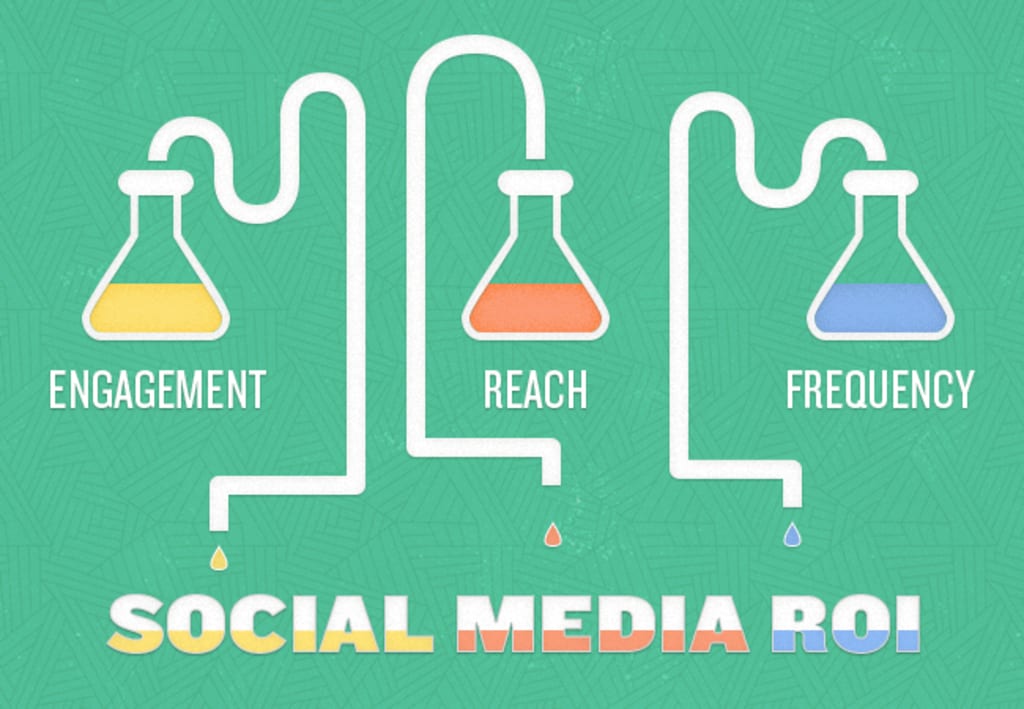 It's 2018, your business should have some sort of social media presence, for some it is their only online presence. If you do not have social media in your marketing mix just yet, stop right here, read this first.
So for those of you who do have social media integrated into your marketing strategy, are you evaluating the return on investment (ROI) when you decide to use social media?
Typically, it is rather difficult to see how much revenue a Facebook post has given your business, despite certain businesses claiming they can see the qualitative sense of the impact, they still can't translate their ROI into solid figures.
Anyone saying they can tell you their real ROI from social media is either extremely well trained… or lying to you. Saying it is difficult to quantify social media ROI is an understatement.
But why is it so challenging to measure our ROI from social media?
Honestly, it's mostly based on the fact that social media is a relatively new marketing channel, making it hard to find its impact on the inbound revenue. For some businesses, this lack of knowing the inbound revenue is still off-putting, resulting in them not utilizing key platforms that can elevate their reach to their exact target audience.
Around 73 percent of digital marketers claim to regularly track their social media channels and their output, but only with limited metrics. So what are we actually looking at, what are these marketers measuring? Marketers looking at social stats do not look at overall sales, instead, a vast majority of their time is spent adding the number of likes, comments or shares on a post and claiming they've reached their engagement targets.
The first thing to note is that you're not alone when trying to quantify your ROI of social media, around 44 percent of businesses say they have the same issues. If that doesn't reassure you, 28 percent of marketing agencies even struggle to measure the ROI of social media for their clients. With it being difficult for agencies to determine the ROI of social media, it also has a knock-on effect when it comes to them creating content, writing new strategies, and even tying the business goals to the marketing campaign.
Does social media even work?
Yes. Good God yes!! Social media is working, but it's just unclear how much when we compare it to sales revenue. The problem with social media for businesses is the measuring aspect, not the campaign's results. The vast majority of marketers would agree that social media has helped them and driven some incredibly engaging campaigns. Social media might not be fully ready for spilling all the truths on your ROI but it is a super easy way to create wide exposure, increase inbound traffic, develop and maintain new and regular customers, and even generate leads which can, to some extent, show the ROI for the campaign.
The trust and belief that marketers have about the future of social media can be easily seen in their marketing budget changes. A stat from smallbiztrends.com states that around 12 percent of all business marketing budgets will be spent on social media by 2019, and is expected to rise to 20 percent in the next five years.
The Biggest Social ROI Challenges
So, what is it that is stopping businesses from accurately measuring the ROI of their social media output? The top reasons inexperienced marketers are struggling to measure the ROI of their social media is due to the inability to social the business outcomes. For some, it's the lack of experience, expertise, or resources when it comes to analytics; this usually results from marketers becoming lazy when they have the ability to offload their work to an analyst or have never taken the time to learn even the basics of metric tracking. That's most certainly not all, some of us poor marketers are bound by the poor measurement tools and/or platforms that our clients are already subscribed to based on their costs, if you really want to measure any metrics or track data, invest in some decent platforms, even Google Analytics does the trick! The final reason we're struggling to measure our ROI from social is based on the data itself, either being too inconsistent or unreliable due to ill set campaign objectives from the start, when running any campaign always plan, develop, and evaluate! For some, this may seem basic, but you'd be surprised at the marketers in the world that lose track of their teachings and forget to do the basic stuff.
How do you measure the ROI of social then?
There is no quick fix, shiny button, silver bullet answer for making it an easy task. However, it is possible, but only with the correct analytics tools, the rights staff, and the right data. Finding your approach will take time and effort, but after the uphill battle, you'll finally be able to segment your income and know exactly where it came from… which I'm sure you'll agree, is totally worth it!