What Do Different Color Icons on Snapchat Mean?
What do different Icons in Snapchat mean? Discuss some of the best friendship color icons or what are the icons mean in Snapchat with an explanation.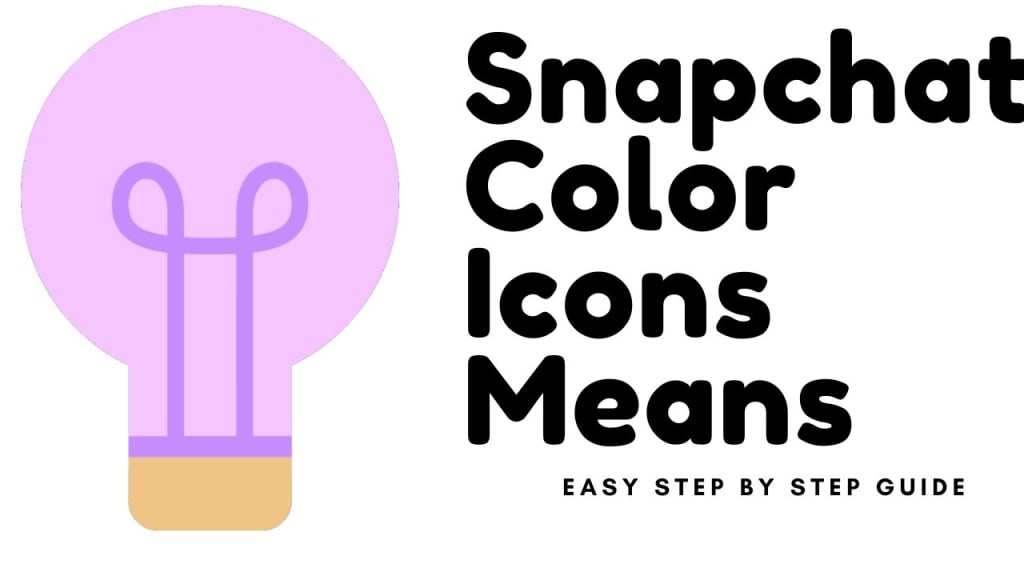 Snapchat Color Icons meaning / Picture created by the Author
Snapchat is a very versatile social media that lets you make your conversations as spontaneous as possible. But with spontaneity, there are many other elements and features that you have to be considerate about. Snapchat lets you capture your memory and share it with your friends in a matter of seconds regardless of the regional boundaries.
There are tons of unique and beautiful filters that you can use on your photos and videos to enhance the quality and graphics on spot. Before Snapchat, there were almost no applications that allowed you to edit your photos on the spot. Because of such cool features, the growth of the audience on Snapchat has been immense. Just like the conventional communication method on Snapchat, the indicators and icons can be just as conventional.
Snapchat has a cool way of expressing emotions and relationships and by the time you are used to using Snapchat, you start to adapt its conventional communication features. The icons and emoji on Snapchat indicate the level of friendship with each one of your friends.
The friends you talk with the most or share snaps with the most, get the strongest icon to represent your friendship or bond. If you have a few friends you share your private stories with, then those friends are likely to get an emotional icon right next to their conversations.
It goes both ways as it's not only you who has to be talking more than usual with that one friend. If both of you are equally communicating with each other and sharing multimedia snaps, then you would get a heart on the conversation. Not talking about these emotions and icons is a bit confusing but we are here to elaborate on each one of them for you.
Snapchat Friendship Emoji and Symbols
Snapchat defines your friendship with your friend with a unique emoji or symbol. You might be wondering what to do with emojis or symbols right next to your conversations. Those emojis are just not there without a purpose. They mean something as they present your bond with your friend. All the friends you interact with regularly get an emoji or a symbol. Depending on the level of communication, each emoji represents a different meaning. Let's discuss them below!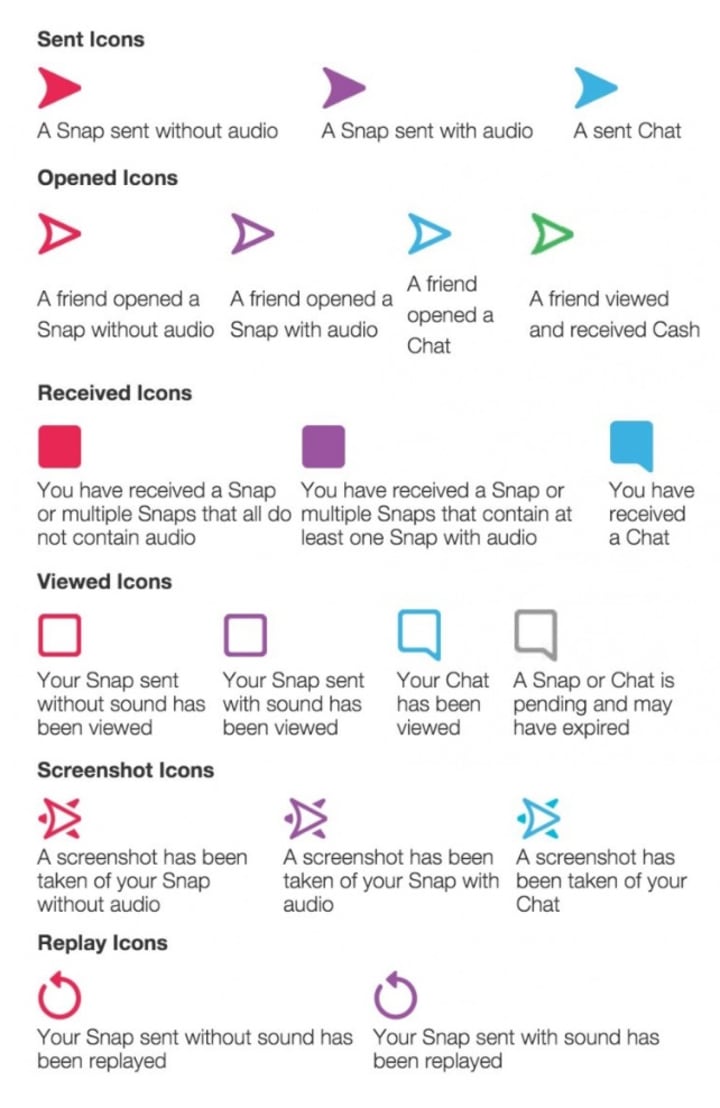 Gold Heart 💛
The gold heart appears next to the conversation where you send messages back and forth. It usually appears next to a conversation that you put the most effort into. It does not just have to be you, the other person should be sending you the same amount of snaps in text messages. When you're both interacting with each other on the regular basis and the volume of messages is greater than the other conversations, the gold heart regards you both as #1 best friend.
Red Heart ♥️
When both of you are interacting with each other regularly and sending snaps back and forth, you get a gold heart. But the real deal comes when you get the red heart. You have to maintain the gold heart status which means the best friend status for straight two weeks to get promoted to the red heart status. The red heart defines that you both are best friends and none of you is contributing to any other conversations and friends as much as this conversation.
Pink Hearts 💕
Well, it is just a starting point when you get the gold heart. Maintaining the friendship status on Snapchat is important and that is only how you get promoted to the bigger emoji icons.
You can maintain that status by keeping sharing the snap and sending text messages back and forth. Always contribute to the conversation and make sure to send multiple snaps each day. Just as you get the red heart by maintaining the gold status for two weeks, you'll get that pink heart when you maintain that same status for more than two months. The pink hearts say super BFF which means things might get pretty serious.
Also read: How Do You Know If Someone Unfriended You on Snapchat?
Grimacing Face 😬
Well, Snapchat has divided the emoji and emoticons based on symbols. The heart collection is for elite friends that you share a best friend status. But, other emojis represent that you are about to be best friends with someone. Before you get promoted to a heart emoticon, a grimacing face appears next to your conversation. It usually appears next to a conversation where both of you are contributing a lot and not sending that many messages to other conversations.
Smiling Face 😊
Apart from the best friends on Snapchat, there are so many other people you interact with. The volume of messages and snaps may not be the same as the best friend conversations but it's still acknowledged. The smiling face does not represent a best friend because you might see it right next to multiple friends' conversations. You can have as many smiling face conversations as you want as it depends on the volume of snaps you send to each one of them.
Sunglasses Face 😎
You can have as many smiling face conversations that you like but there is always that one friend who you keep sending messages to one way or the other. When you reply to someone's stories a lot and they reply to your stories and you share a conversation that way, A cool sunglasses emoji appears right next to that conversation. It does not necessarily mean best friends and it does not mean that you are about to be best friends. It just means that you two are cool about sharing a conversation.
Fire 🔥
When you interact with your friends daily and specifically send snaps to each other, you start a snap streak. A snap streak is the number of consecutive days that you have sent snaps to each other. You also have to send one snap to that friend every day and receive one snap from them every day to maintain the snap streak. The fire emoticon along with a number represents the snap streak with that person and the number of days you've maintained the streak for.
Hourglass ⌛️
When you are maintaining a snap streak on Snapchat with a friend, you have to be considerate of the time. Not sending a snap once in a day can cancel your snap streak with a friend. To remind you about sending that friend a snap, an hourglass emoticon is shown right next to that conversation so whenever you open Snapchat, it would remind you to send a streak.
Conclusion
It is always great to be expressive about your relationships and be open in communication. Snapchat becomes a medium that lets you express yourself in different ways. All these emoticons and icons let you realize your bond with special people in your life.
Once you get a best friend status on Snapchat, you are automatically motivated to maintain it for as long as you can. Once you understand all these emoticons and emojis, it gets easier to navigate around Snapchat. We just hope that we made it a tiny bit convenient for you!
Also read:
Someone on Snapchat Sent Me "Streaks Don't SB" What does It Mean?
What is the highest Snapchat score? Snapchat Top 7 Accounts with Highest Snapchat Score?