What Are the Best Digital Marketing Strategies for Your Healthcare Business?
Keep you business relevant with these marketing strategies.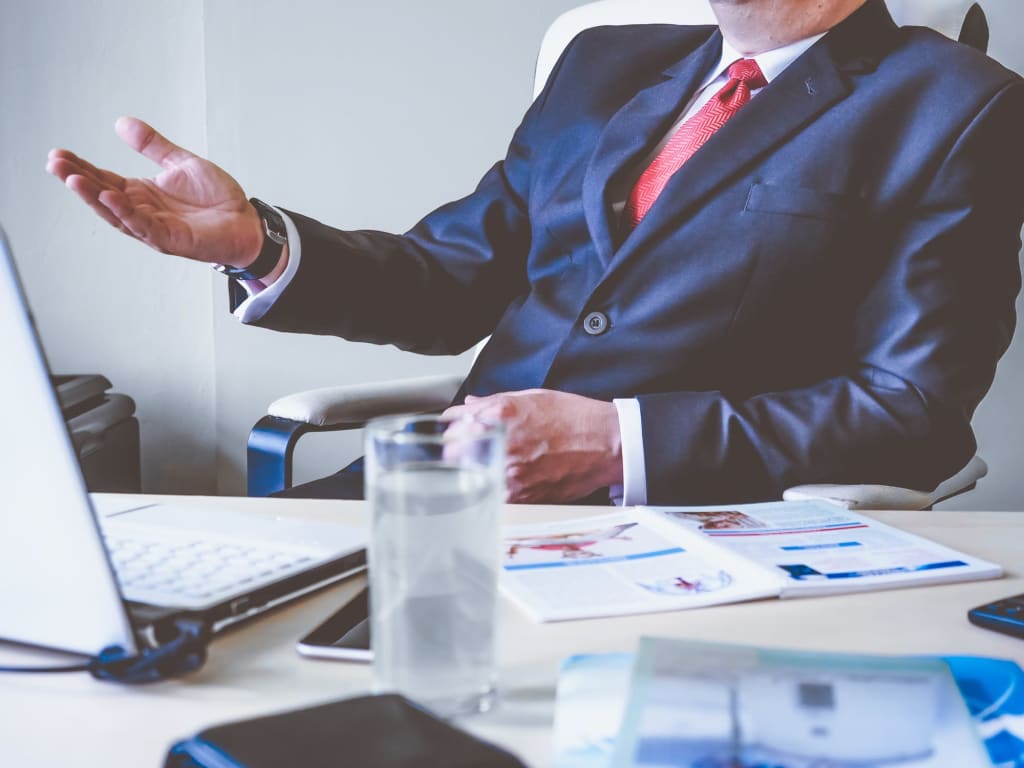 Medical professionals undergo so much education and hands-on training that dealing with patients is their top priority. Doctors, nurses and other professionals want to help people and heal them, so aspects of the healthcare field like marketing and advertising might not be at the forefront of their busy minds. If you are a healthcare provider of some kind, you know that advertising done right is more likely to bring in more new patients and thus more people you can help, so it's definitely an important aspect of being in your industry. If you don't always have the time or skillset to advertise your practice, what are some marketing tactics you should try next?
Hire a Marketing Specialist
Outsourcing help, especially if you're short on time, can be one of the best marketing strategies for healthcare providers. Not only is the burden removed from your shoulders, but you are giving control to someone who knows this aspect of the field and understands the freshest ways to draw in new clients. Not only that, but marketing specialists can only create and manage social media accounts, which can be a technique unto itself for addressing the public.
As with anyone else you hire, make sure that your potential marketing specialist can put their money where their mouth is. What does that mean? Ensure that they can back up all the claims they make about their skills. Some handy screening techniques for marketing specialists might include, but are not limited to:
Viewing their portfolio and their completed assignments. Does their work speak for itself in terms of profitability, professionalism and overall completeness? Do they have a solid history of successful campaigns?
Giving them exercises during the interview process; for example "What snappy titles would you come up with for these three pictures?" See how well they think on their feet and how their minds work under pressure.
Make it clear what the position is and what duties you expect from them. Is it within their range of expertise, or is it too much of a challenge? Do they seem eager to take on a new task or does the idea seem to overwhelm them?
Hiring a marketing specialist is not the only way to help grow your business, but it is certainly an effective way—especially if you're busy dealing with patients, paperwork and everything in between. However, if you feel like advertising and marketing your own practice is something you could excel at them take on the challenge... just know how to use the best marketing strategies to your advantage.
You Need a Website
Think about the way that you gather most of your information: By using the internet, right? What would you think of a well-established business in your area that had no online presence? As of early 2018, 64% of small businesses had a website. Whether you're designing your own website or are letting someone else steer that ship, understand that a company website must contain a few essentials that most consumers are looking for upon visiting:
Clear navigation. You might want to break the mold of having your navigation bar in the top center of your pages, but understand that this is an industry standard for a reason; customers tend to get confused if you've played with the navigation's layout too much. Keep it simple and clear or else you might lose frustrated viewers.
Contact information. How can clients make an appointment to see you if there's no way for them to reach the office? Provide a telephone number and an email address, as well as any social media handles your practice uses. We've all found ourselves dialing anyone we can reach when we have a burning question only to be redirected too many times. Post your information in a clearly labeled area of your website—maybe in more than one place, just to be sure.
An About section. There is so much trust between a patient and a healthcare provider, and clients want to know who they're trusting their most private information to. Give a brief introduction on yourself and your staff explaining where you come from and why you decided to study this branch of medicine. How long have you been in business, and what do you like to do in your free time? Being comfortable with you is the first step in a good doctor-patient relationship.
The importance of having a website goes beyond giving prospective clients information about your practice (although that is important too), but it also speaks for your sense of professionalism and how well you move with the times. Are you afraid of change or are you happy to move up and move on and get with the digital times?
The Power of Online Reviews
Again consider your own habits when you're researching a new business or company. What are some things that you look for online besides a website? Online reviews like Yelp, Google Review and Facebook can make or break a business, but especially a small one. Encourage happy patients to give a quick Like and review if they've had a good experience—after all, the more stars you have the better your reputation is. Remember also to respond to every review you get, acknowledging the reviewer by name and thanking them for taking the time to write. Yes, all reviews, even the bad ones.
Getting a negative review can hurt, especially when someone blasts you online and you had no idea they were this unhappy. Given what a devastating effect bad reviews can have on your practice, know the proper etiquette for responding to them. One rule applies in every situation, though: don't answer when you're emotional. Whether you're angry, sad or had your feelings crushed, wait until you're levelheaded and can think about a professional response.
Never resort to profanity or name-calling. You're a grown adult and you want to be taken seriously as a professional in your field, and cyberbullying is not only bad manners, it's immature and childish. Don't give angry customers any more fuel for their fire.
Take it somewhere else. If the person who left you a bad review is serious about making amends with you then they will agree to take their complaint offline. Contact them personally and discuss what happened and how you can rectify the issue.
Be prompt and succinct. Carrying on for paragraphs and paragraphs can seem daunting to people reading. Pick your battles: Address what their main complaint is and don't argue each point you disagree with. Sometimes less is more in these kinds of situations, and people who are difficult for the sake of being difficult can't be reasoned with rationally anyway. Let it go.
Your Blog Section Matters
Have you ever been reading an article on a website's blog section and suddenly found yourself falling down a rabbit hole reading its articles? Well done, website builder, because this is exactly the goal for a blog section! However, remember that quality trumps quantity; your blog could post three or four times a day, but if it's hopelessly boring content then what's the point, nobody will want to read it anyway! Clients like to see simple, easy-to-read content that pertains to them and their lives. Some of the best kinds of articles and blog posts you can include might be topics like:
The top ten ways to…
Behind-the-scenes at…
Testimonials from past patients; their story and how you helped them
Staff profiles
FAQ's about a certain area of medicine
Oftentimes a website's blog, while informational and relevant to the company itself, is a marketing tool in disguise called Search Engine Optimization, or SEO. In a nutshell, SEO is the practice of using common search terms to your advantage and drawing in more readers through their Google searches. Confused? Here's a short breakdown:
You run a women's clinic, so search terms like "women's health," "clinics for women" and "women's clinics near me" would likely get some desirable results.
When you're writing content for your blog, sneaking these search terms into your posts can help boost your search results since they are the same words that people are looking for online.
Your website will eventually 'float" closer to the top of the results page whenever someone Googles those terms, meaning that more people are likely to click there and see what you're all about.
It sounds more complex than it actually is; you can download simple little widgets that will log away search terms and what keywords are trending in your field. Being on top of that side of the game can help more feet come through your doors.
Promotions, Sales and Open Houses
Reaching out to your audience through email marketing is one way to get them to remember who you are and what you offer. Interesting and intriguing newsletters are one tactic, but advertising upcoming sales and promotions is another killer way to get people into your facility. One method that everyone seems to love? An open house, drop-in party for new and incoming patients.
Who doesn't love a party, especially when at the heart of that party is a money-saving method on services that your practice offers? A blowout promotion masquerading as a party can be an amazing way for new clients to reach out to you. Host an open-door bash and provide cupcakes and juice, but also coupon codes and door prizes. The public loves free stuff!
If you're a dentist, things like free teeth cleanings and reduced whitening packages could get people excited.
Can you offer free or reduced X-rays for patients under a certain debt to income ratio? Healthcare in the United States is so expensive, but promote a deal on some of the nickel-and-dime services that people hate paying for.
Offer freebies bearing your name and logo: Pill cutters, tissues, thermometers or any other kind of swag that relates to your practice. Again, the public loves free stuff and this is a great way to give out useful products but also for people to recognize your brand.
Showing that you can be fun while delivering exceptional care is one of the benefits of throwing an open house party for clients. Seeing the less serious side of professionals can give clients a new perspective and appreciate them for the people they are instead of an intimidating medical professional with an expensive education.
More Than One Platform
If you think that allowing your website to be your only social presence is enough, think again. A tiny practice might be able to get away with that, but as you grow and expand you want to be available to many different audiences. Social media can be a great way to connect with other people in different settings and get more traffic online—and also hopefully to your lobby.
Posts announcing milestones, celebrations and interesting health facts presented in an interesting way can get you subscribers from more than just your area; the internet loves a company's quirky social media feed.
The saying goes that a picture is worth a thousand words. Sometimes posting photos can say so much more than 160 characters or less. Show off things like patient success stories, office shenanigans and behind-the-scenes stories through uploading pictures.
Hashtags are not just for teenagers; creating your own hashtag can get people talking and can go farther than you think. There is a reason that some hashtags go viral; they support a good cause, they're funny, they're witty or all of the above. Create one and encourage followers to use it too in order to spread awareness about your company.
You want as many eyes as possible to be on your business and when people have multiple ways to contact you or learn about your business, they have more reasons to do research about you and see if they want to do business with you. Social media, when done right, is a fantastic way to serve that purpose and get people talking about you. However, remember also that social media can go horribly wrong. Don't make the public collectively cringe by misusing slang or making an offensive statement. Remember, you want to appeal to everyone and not make anyone angry before they even know who you are.
It's a delicate balancing act to market yourself to the world when you're a healthcare provider. The amount of trust that it takes to establish yourself in the community takes time and effort, but every new client that comes to you is worth it. Selling yourself to the public isn't always easy, but proving that you're the best at what you do is one way to prove yourself to the world.