Trends in coworking workspaces in 2022/23
We can all agree that pandemic conditions hastened the transition to virtual and hybrid workspaces. The future of coworking was undoubtedly in doubt, as it was for many other industries suffering constraints as a result of the pandemic.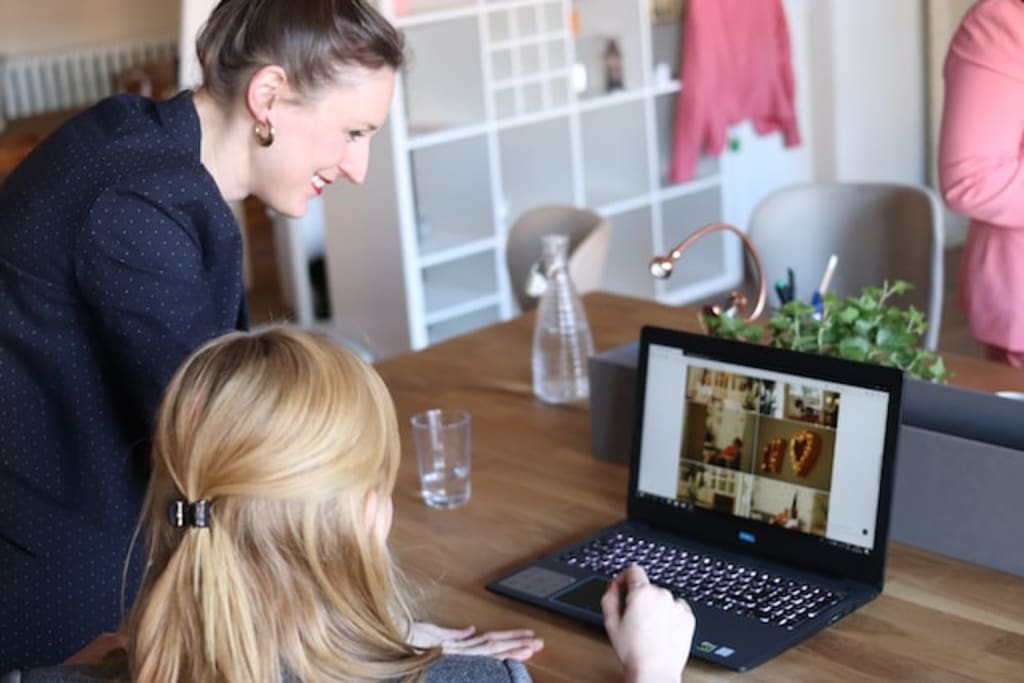 However, we all understood that "Home is not an Office," and leased spaces are expensive to maintain, so working with your teammates now looks different than before. Virtual and hybrid coworking space models are part of the old new coworking realities in order to suit the needs of workers in the new "post-pandemic" environment. Businesses and individuals began renting out shared workplaces to fulfil their professional needs only in the last few decades.
According to Coworking Space Trends, EU countries faced the most difficult constraints by:
- Physical separation - Health screening - Prohibition of larger events
However, as fresh as the coworking and workplace craze is...
Hotel coworking spaces
Increased use of coworking access passes, which connect travelling or remote employees to a network of optimal workspaces. Selina, Accor, and many other companies have already embraced this trend by establishing remote-working zones. Because working and coordinating abroad may be incredibly challenging when time zones, agendas, and software tools clash. Corporates, more than any other type of organisation, require a location to plug in and coordinate schedules and personalities. Coworking access, such as daily passes, ensures a professional environment no matter where you travel.
However, there is another technique that has swiftly gained popularity because coworking provides a wonderful opportunity:
External Corporate Offices Coworking
Outsourced offices provide a team or a single worker with all of the advantages of sharing a place with other professionals while having few negatives. Rent is less expensive, and you won't have to deal with maintenance or utilities. Other companies, such as Bosch's innovation centre, did the opposite and opened their doors. This remote work solution appears to provide the synergies that distributed teams were searching for. As a logical result, private meeting rooms have been in high demand: for example, fleeing the home office once in a while.
TEAM MEETING ROOMS + FLEX DESKS Professional services and talent on-site.
During a public health crisis, however, any type of physical intimacy carries risks. As a result, workers are increasingly embracing another tendency known as:
Virtual workplaces
A valuable tool to consider, but for how long? As the nature of work changes due to the pandemic and new technologies, all professionals must be aware of their working options - where and how you work can have a significant impact on your total productivity. Hoppy. team does not believe this is the best course of action. During conference breaks, we believe that humans require human touch, face-to-face talks, and the aroma of freshly brewed coffee.
However, virtual offices, when used as virtual business inboxes, have their own set of perks that fill in the gaps of remote work. A virtual office provider, for example, configures your business address and mail forwarding choices and even handles receptionist integration. Even if your entire team works remotely, these are vital characteristics to have. Meanwhile, virtual offices add a significant selling feature to the old new trend:
Coworking companies that use hybrids
Hybrid models for companies are the future of coworking as business executives seek ways to reintroduce people into an office setting while maintaining their flexibility and comfort. Hopp.team is one example of a company that works with coworking passes, which provide corporate access to over 400 coworking sites across Europe. Coworking passes will likely become a must-have for travelling professionals as commerce and company continue to expand their geographical limits. Renting private offices is the most profitable option, but renting desks for open workspaces is quickly catching up. It's simply a matter of time. People are tired of being cooped up at home and their mundane routines - and nothing is more rewarding than expanding your business through human touch.
Employees can log in from home or occupy an office location while doing their daily responsibilities using flexible workspaces that fulfil the demands and criteria of hybrid business goals. With the option of a workspace on demand service, the inherent obstacles of working from home (e.g., diseases and solitude) will be addressed while delivering several benefits. Working from home can be excellent if you have a large apartment with no noisy neighbours or family members, but the mental health of employees who are unused to and unprepared for lengthy periods of isolation is a significant problem that should be addressed. Coworking spaces can be the ideal answer for achieving work-life balance.
Conclusion on 2022/23 coworking and workspace trends
You'll need tools and methods to assist you prepare for the future of coworking as our working habits evolve. You must not only provide a comfortable and professional atmosphere, but you must also consider your scattered teams and the organisational culture of your company. Here's what you can begin doing immediately:
Investigate all of your coworking choices, from virtual offices to coworking places that provide solutions for hybrid-working personnel.
Engage your coworkers in discussions about their professional needs, particularly if they are transitioning to a hybrid or remote work environment.
Invest in ways to better support your peers through coworking choices, such as team chats or activity trackers like Café, Remote, and so on.
Begin by assessing your needs with our community experts, and then invite your colleagues to address their specific workplace difficulties. It is easy to decide whether coworking is the best choice moving forward when you work as a team. Access passes will undoubtedly become an important aspect of coworking in the future for workers seeking a fully hybrid experience.
Reader insights
Be the first to share your insights about this piece.
Add your insights