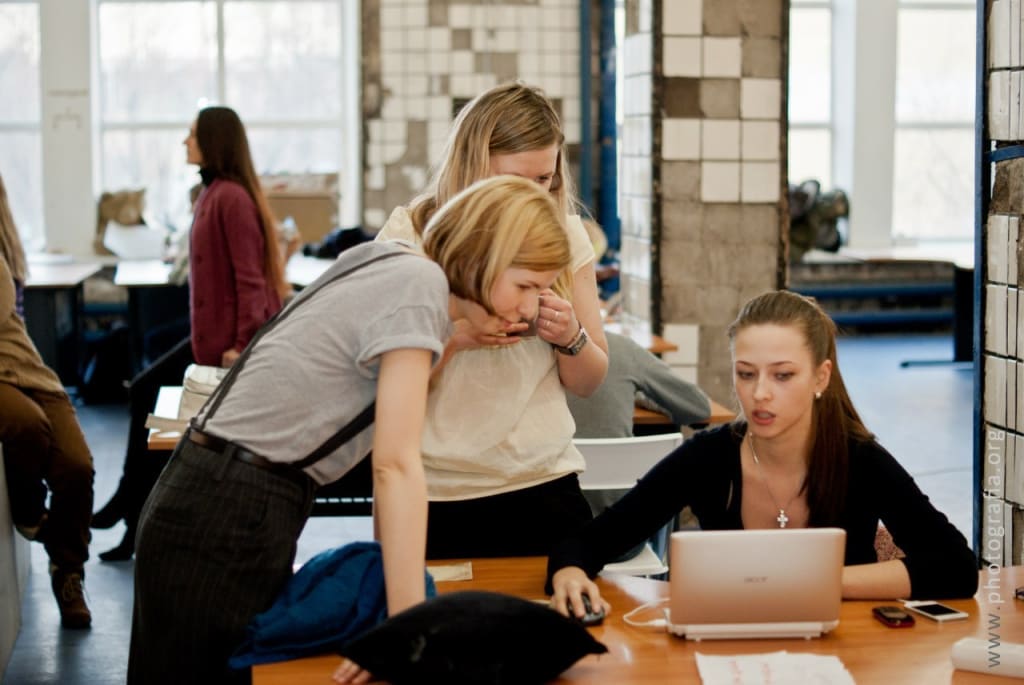 A co-working space shouldn't deter your employees from performing. So before catching up with the trend, know these tips to improve co-working space at workplace.
Co-working space
Do you know that the co-working trend has been catching up with popular companies as well and the famous refreshing beverage company Coco-Cola also offers space to accommodate around 70 people to encourage entrepreneurial ideas? However unbelievable it might sound, but co-working spaces are helping entrepreneurs, start-up companies, and freelancers find office desks and provide them required amenities like Wifi, conference rooms, recreational areas and canteen for the team without the need to invest separately. It provides a fully functional and operating environment without going through the hassles to set up a private office. With commuting to workplace becoming more rampant due to traffic issues and office rents reaching new heights, co-working spaces has become an affordable option. Rather than running a company from a basement or shabby premises, it allows budding entrepreneurs to work in a more professional environment as dozens of companies come under one-roof sharing resource. However, it is necessary to understand how to make a co-working office function smoothly to ensure no firm suffers losses. Here are tips that will make the workplace a productive co-working space.
Get choosy with members.


When as a manager you have finally decided to rent out the floor space and allow small budding companies to join the company's workplace, it is essential to pay attention to what kind of people would suit the place. Co-working space not only involves the physical premises of a firm, but also deals with the people employed in it. Having companies that have embraced co-working ethics, sense of working culture and are not too noisy would allow on board to flourish well.
Create different zones.


Before even advertising the office as a co-working space, it must be properly divided into various zones to avoid noise and distractions. For instance, when an employee is on a private call with a client from a different time zone, it is obvious that the conversation needs to be kept private and confidential. The workspace must provide different zones like conference rooms, privacy room, open space, space for brainstorming and team discussions, recreation spots, rest rooms and cafeterias to enhance creativity among the employees.
Be open to diversity among professionals.


With co-working becoming a popular trend, more and more freelancers as well as business owners are now open to share space in a professional environment to avoid work from home distractions. Although filling up the office space with professionals from the same industry can increase collaboration and mouth publicity for the products and services offered, having professionals from diverse background has more advantages. It can be an enriching experience for employees as well as open new business opportunities.
Align office desks wisely.


Although it's difficult to predict what kind of professionals would occupy the space and for how much time, it is necessary to align the desks properly to ensure minimum work distractions for employees. It may involve manipulating situations to some extent once it is decided which companies could be permitted within the premises. For instance, the teams who are involved in core projects and have dependencies need to be spaced nearby instead of allotting four different corners to ensure fast communication. Apart from this to maintain good levels of productivity, focus must be on acoustics such as ceiling and flooring of an organization to minimize distractions and thus improve outcome.
Encourage interaction.


The very underlying aim of working in an organization is to meet new people, learn new skills and mingle with other members of fraternity. Hence, the office must be designed in such a way that it encourages interactions among the workers and allows free exchange of ideas. Workplaces that only have desks and no other relaxation areas can be quite monotonous and discouraging. The office space must include comfy sofas or coffee tables for small talks and friendly banters. If the co-working spaces have been embellished with light décor, artificial flowers or motivational words, not only it would be appreciated by tenants but also add a feel good factor amongst the employees.
The common areas in the office must be kept scrupulously clean and no individual must be allowed to litter it. Having beautifully attractive colored workplace with good lighting and modern outlook encourages creativity and thinking from new perception. Lastly, encourage people coming to share space in office to set up the desk as per their wish by permitting family photographs, inspirational posters and other small accessories.