Tips for Choosing the Right Career Training Program in Detroit
How to Find or Choose the Right Training Program?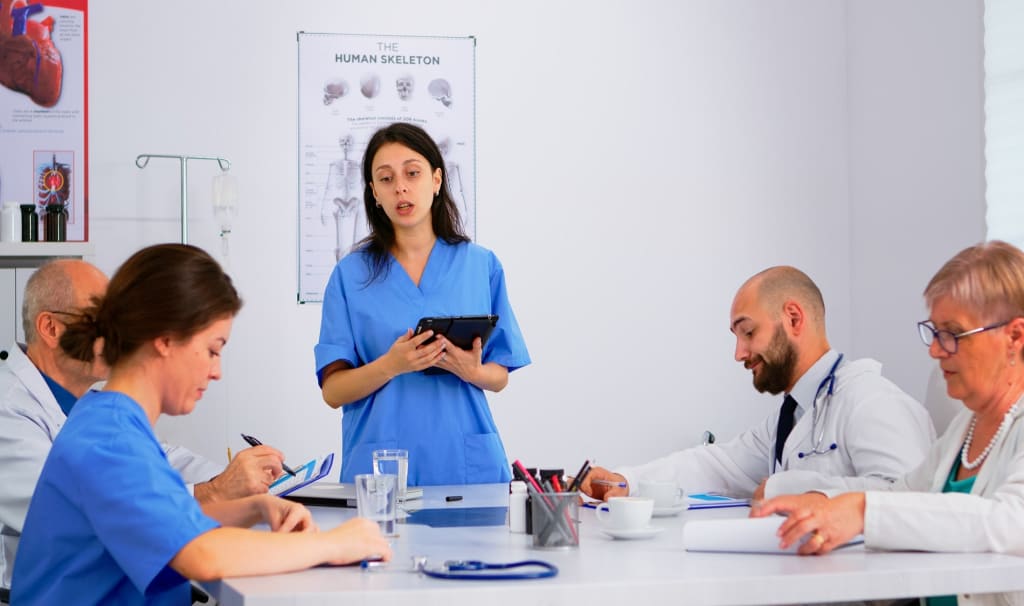 Career training programs are designed to provide you with a much broader education directly related to what you need to do on a job. Even if you work in a reputed company but feel at a standstill, choosing the right career training program in Detroit may make a huge difference.
If you continue your education and reach a higher level of knowledge, you will be more valuable to your employer. These courses allow you to advance in your profession considerably more rapidly and equip you with the skills you need to switch to a similar or higher position with ease. In this write-up, we briefly mention a few tips to help you choose the right career training program to enhance your career growth. Before that, let's have a look at some significant benefits of career training courses:
These quality programs are incredibly focused on what you require in your career. With this, you can prevent learning balanced education and unnecessary topics.
Career training programs are better than college programs because they are more focused and prepare you with quality and job-oriented training. Also, these programs are shorter than traditional degree courses.
In career training programs, you can obtain hands-on experience to get well-prepared to do the job correctly. After enrolling in the training program, you will receive updated knowledge regarding the equipment and new methods. Moreover, most colleges do not offer advanced programs like a career training school.
Getting job placement after completing the career training program is easier as it allows you to start the job with some experience and the required skill set. Instructors at career training schools are the experts in their respective fields. Therefore, they can help you better prepare for job interviews for your desired career.
How to choose the right career training program?
Choosing the right program is the most crucial decision to affect your future. Therefore, it is necessary to take your time to select the program according to your needs. Below, we mention a few things that you must consider:
First, decide your career goals.
Before choosing a program, you must clearly understand your career goals. You can consider your interests and plan your path toward a career that excites you. If you have technical skills and a passion for learning new technologies, you can choose either a surgical or an HVAC technician course.
Apart from this, while setting up the career goal, you must also know what you are looking for in your potential career, whether you want an increased salary, more flexibility, or better job security.
Know the reason to start a new career
Setting a new career goal and working to achieve it with a good reason will motivate you and boost your confidence. Creating a better life for your family, achieving financial stability, or any other good reason is enough to push you toward building a successful career.
Determine your area of interest
You must know your strengths before choosing the career training program. It is necessary to understand what you're good at and in which industry you are interested in working. For example, if you are interested in the healthcare industry and like to help people, you can choose the medical assisting program.
Scope of advancement
Make sure you decide if you want to stay in your dream job for a long time or continue to work to achieve higher levels. If you are planning to advance your career, choose a program that provides you flexibility and more opportunities. The right program will help you climb the ladder of success and benefit your future career goals.
Five-year plan
While starting a new career, you must not only present career goals but also plan for your future career goals. You must have a specific vision for your career that keeps you inspired along the way. Determine if your chosen program can offer more career development opportunities in the future. Does it provide job stability and a good salary package that helps you to afford quality education for your kids, a lovely house, and exotic vacations?
The final verdict!
If you want to increase your earning potential or start a new challenging career, taking a career training in Detroit is the most intelligent step to building a successful career. Therefore, contact the Abcott Institute to obtain practical and technical education in various fields. Their mission is to deliver leading-edge training to aspirants through our highly-focused, affordable, customized programs.
Need to learn more about the programs they offer? Call 1-248-440-6020 and schedule a meeting today!
Reader insights
Be the first to share your insights about this piece.
Add your insights