The View from the Dog House
An Author's Life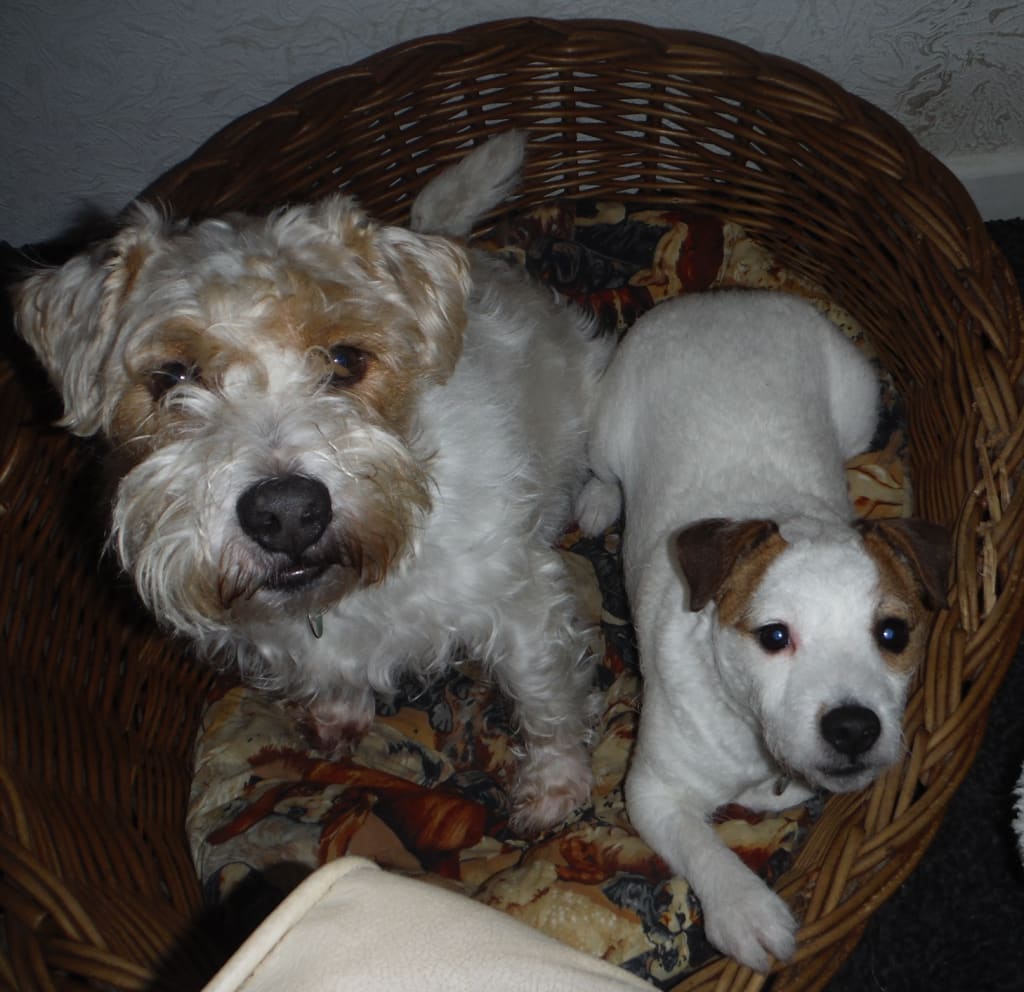 'The Perils and Pitfalls on the Path to Publication' is the title of the talk our Mum (she who thinks she should be obeyed at all times) gives to various groups as she promotes her writing. She has published a number of novellas, short stories, poetry and most recently she has finished the novel she started to write over thirty years ago. She has described the whole thing as being on a learning curve resembling vertical take off. She has described it in other ways too but we won't go there.
She has been writing long before we came on the scene seven years ago but we are pups with a literary bent who have closely observed her writing, publishing and promotional experiences so as dogs that blog we are perfectly placed to relate some of these. They might make you laugh but they may also provide some useful guidance for would-be authors.
So let us introduce ourselves. You might find this hard to believe but we are brothers.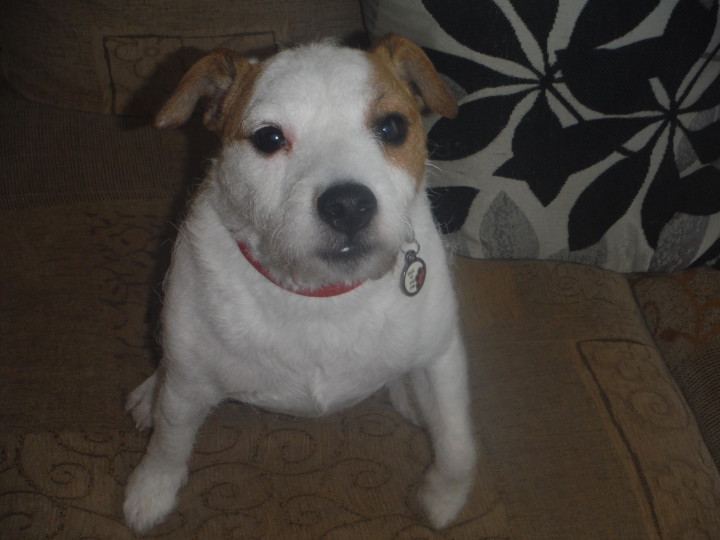 I am Scamp and I am a fine example of a Jack Russell Terrier, (JRT). Just look at me! I do, however, sometimes have doubts about my brother.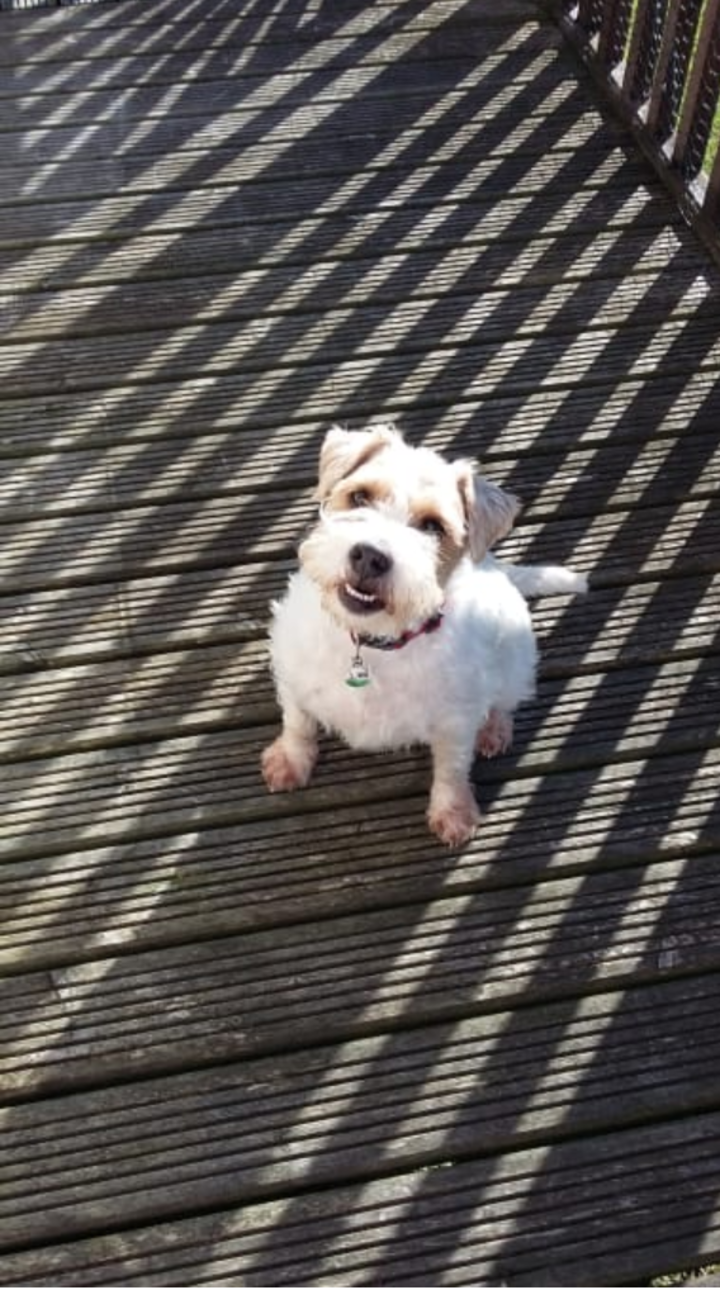 Doubts? How can you have doubts about this high, wide, handsome hound called Pickle? But to return to the point, we are very literary pups well qualified to blog. We have written from an early age sending letters to Daddy when he was in hospital—many times—and then the hospice. They caused great amusement amongst the staff!
It was after he died that she who thinks she should be obeyed at all times was persuaded that she should publish in his memory.
It is every writer's dream to get a publishing deal. A writer will tell you that the writing is the easy bit—it's the rest that is challenging, hard work. Writing and publishing is not for the faint hearted and she had been trying to get an agent and land a traditional publishing deal for some time and rejection eats away at your confidence. So before investing more time and money she wanted an opinion she could trust to assess the worth of her work.
A friend was working for someone who had retired from a prominent position in the publishing world and he offered to read samples and offer an opinion. He, apparently, was not well known for sparing feelings! He gave it his seal of approval and offered advice and encouragement. And so began the business of publishing and promoting. No mean feat!
So having set the scene, perhaps we should introduce the very person we are writing about.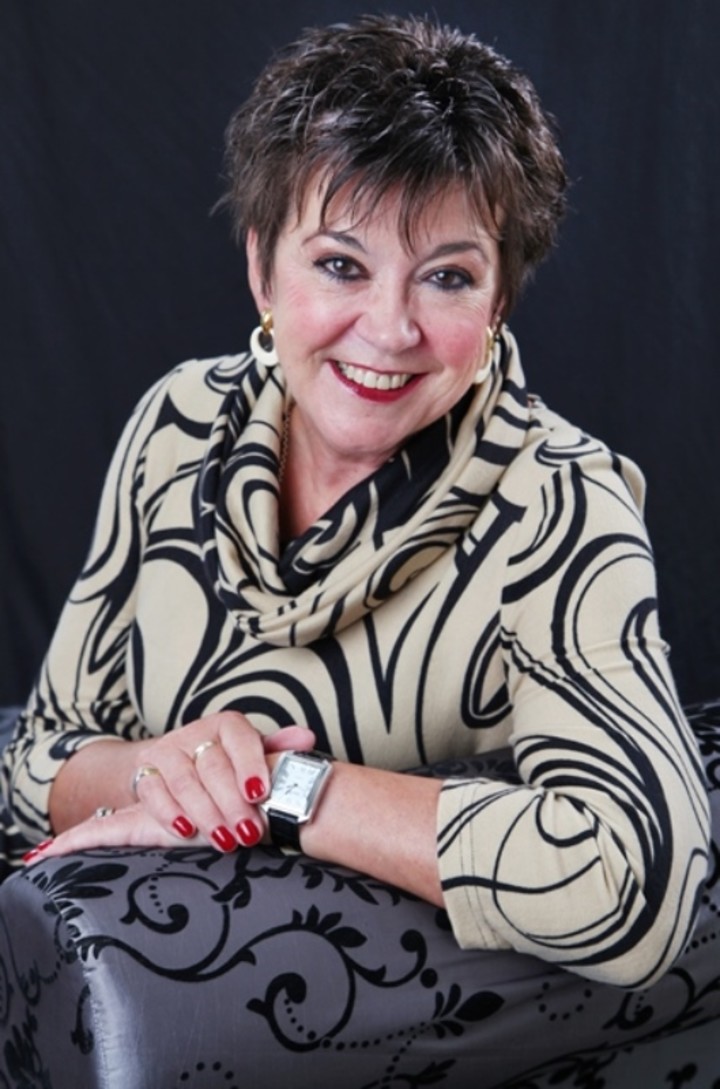 So this is the lady we are writing about and who we want you to get to know. She writes as Rosy Teale and specialises in character driven fiction. She has self-published a number of titles but is currently trying to get representation to get her novel published. You will see from later blogs that whilst self-publishing is an option presenting a raft of opportunities she feels the best platform for this work is the 'traditional' route.
So, we have at least set the scene and introduced ourselves. Aside from updates on life at Teale Towers we have yet to talk about the business of writing, editing, formatting, covers, platforms for selling, promoting, Amazon, website and other social media. Then there are the forays into audio - (not Pickle's finest hour!) Then there is the whole social media minefield, networking—it is an extensive list. Nobody would do it if they didn't absolutely love to write, was passionate about their work and—if you will excuse the pun—doggedly determined to follow their heart.
Watch this space—there is plenty more to say!