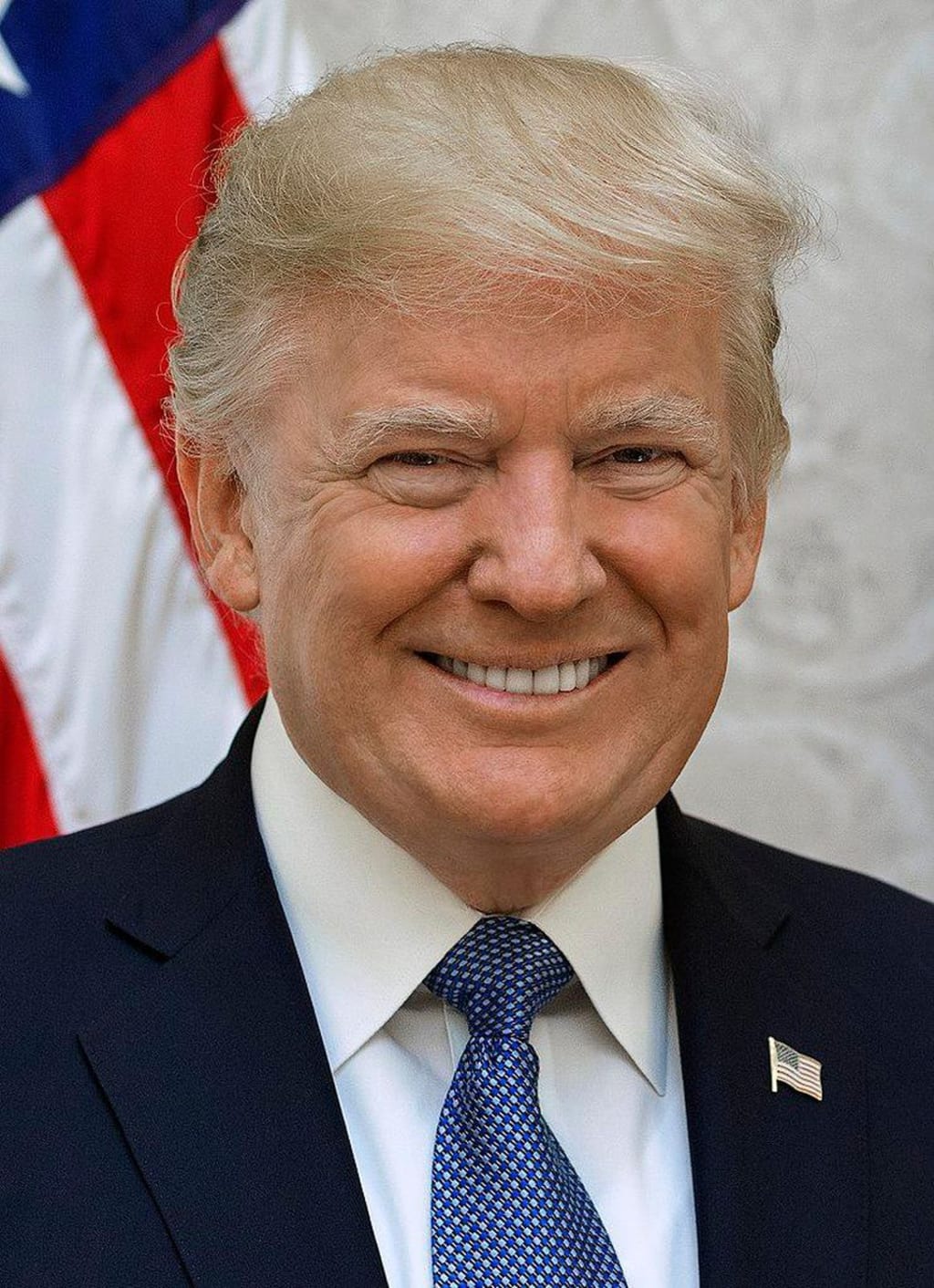 Donald J. Trump was the 45th President of the United States of America. He served as the President from January 2017 to January 2021. Trump is a businessman, television personality, and politician who has been in the public eye for decades. He rose to prominence in the 1980s as a real estate developer and became a household name in the 2000s as the star of the reality TV show "The Apprentice."
Trump's political career began in 2015 when he announced his candidacy for the Republican Party nomination for President of the United States. Despite initial skepticism from the media and political establishment, Trump's campaign quickly gained momentum and he emerged as the frontrunner in the Republican primaries. He went on to win the Republican nomination and faced off against Democratic nominee Hillary Clinton in the 2016 presidential election.
Trump's campaign was notable for its populist and nationalist themes. He promised to put "America First" and pledged to revive the country's economy and create jobs. He also promised to take a tough stance on illegal immigration and to protect American workers from foreign competition. These themes resonated with many voters, particularly in rural and working-class areas.
Trump's presidency was marked by controversy and polarization. He was known for his combative style and his frequent use of social media to communicate with his followers. He often clashed with the media, which he accused of biased coverage, and he was also criticized for his handling of several high-profile events, including the Charlottesville protests and the COVID-19 pandemic.
Despite these challenges, Trump's presidency was also marked by some significant accomplishments. He signed into law a major tax reform bill, which reduced the tax burden on businesses and individuals. He also presided over a strong economy, with low unemployment rates and high levels of job creation. He negotiated several new trade agreements, including a revised NAFTA agreement with Canada and Mexico.
However, Trump's presidency also faced a number of controversies and challenges. He was impeached by the House of Representatives twice, first in 2019 over allegations that he had pressured the Ukrainian government to investigate his political rival Joe Biden, and then again in 2021 over his role in the January 6th insurrection at the US Capitol. Trump was acquitted by the Senate in both cases.
Trump's presidency came to an end in January 2021, following the 2020 presidential election. He refused to accept the results of the election, claiming that it had been stolen from him due to widespread voter fraud. This claim was widely debunked by election officials and courts across the country. Trump's refusal to accept the election results culminated in the January 6th insurrection at the US Capitol, which resulted in several deaths and injuries and widespread damage to the building.
During his presidency, Trump was known for his unconventional approach to foreign policy. He held a historic summit with North Korean leader Kim Jong-un in 2018, which was the first time a sitting US President had met with a North Korean leader. However, the summit ultimately did not result in any significant progress on denuclearization.
Trump also faced criticism for his relationship with Russian President Vladimir Putin. During his presidency, there were numerous reports of Russian interference in the 2016 election, and Trump was accused of being too soft on Russia. However, Trump denied any collusion with Russia, and several investigations into the matter did not find evidence of collusion.
In addition to his political career, Trump is also known for his business ventures. He is the founder of The Trump Organization, a global real estate and hospitality company. However, during his presidency, Trump faced numerous conflicts of interest related to his business interests, and he was criticized for not fully divesting from his businesses.
Overall, Donald Trump's presidency was a period of significant upheaval and change in American politics. While his supporters lauded him for his populist and nationalist approach, his critics accused him of undermining democratic institutions and promoting divisive rhetoric. His legacy will continue to be debated and analyzed for years to come.
In conclusion, Donald Trump was a polarizing figure in American politics who led a tumultuous presidency marked by both achievements and controversies. While he was able to mobilize a large and passionate base of supporters, his presidency ultimately ended in turmoil and violence.
Reader insights
Be the first to share your insights about this piece.
Add your insights