The Top Small Business Launch Strategies From Successful Business Owners
It is not easy to start your own business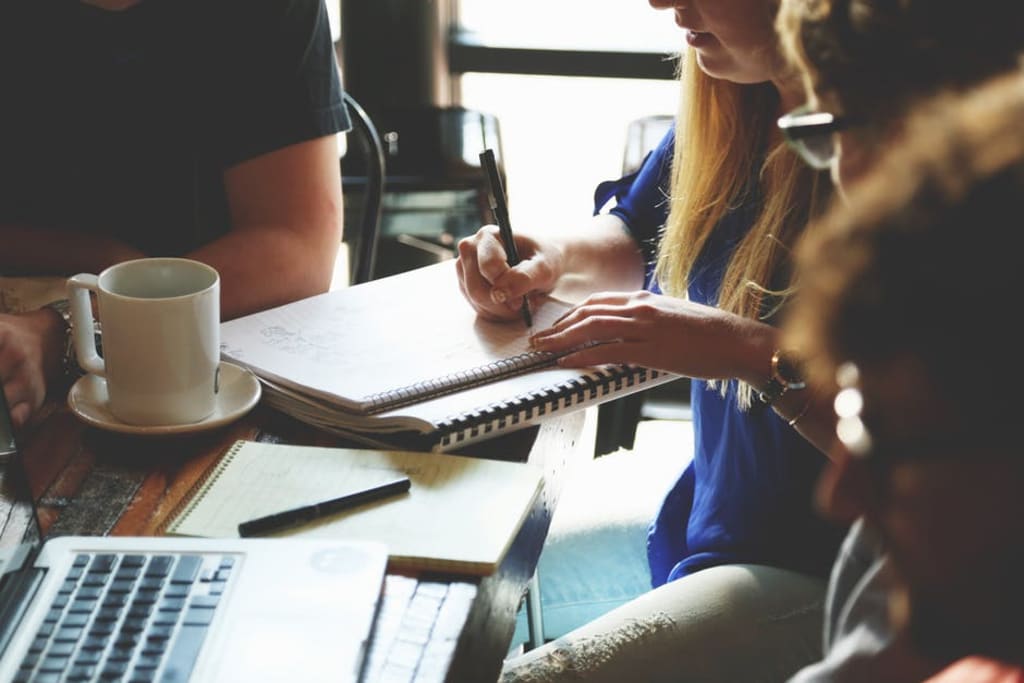 It is not easy to start your own business. The rewards of a well-established company are worth the initial effort.
Your prospective customers will remember your product or business launch. Your business will start on the right track with a well-executed launch. You'll make the most of your small business launch if you plan, organize, and execute it well.
This article will discuss ten top business moguls' most successful launch strategies. These strategies will allow you to launch your business seamlessly.
These are the best small business launch strategies you should adopt for your new business
It seems like a great idea to start your own business. Establishing your business is not an easy task.
Even in the early stages of your business, it is impossible to be complacent in today's business climate. From the beginning, you must keep your best foot forward. These are 10 amazing strategies to launch your small business in the right manner.
1. Find another source of income
This may have been said a few times before, but it is important to not put all your eggs into one basket. It is easy to get lost in the excitement of starting your business, and forget that it may not grow as quickly as you would like.
Keep this in mind when deciding on a source of income for your business. You should be realistic about your expected success rate. It is better to be pessimistic than optimistic in these cases.
Consider how long you can live without the steady income from your job. If your job is not sustainable, you might consider staying on your current job until your business grows.
If you have a few words to say to your boss, it might be a good idea to keep them to yourselves for a while.
2. 2.
It's not easy to start a business. Sometimes, the amount of money you have saved may not be enough for your business to take off. In such cases, you might need to look for additional funding.
Investors can be a great way for you to raise additional capital for your business. Investors may be able to provide valuable insight into your business.
If your options are not clear, you can always apply for financing at the bank. You can borrow against your home or cars.
Remember to set a reasonable repayment plan when borrowing against your assets. You will have enough money to pay the loan off and still make a profit.
3. Get Some Assistance
When you launch your business, a little help can go a long ways. Your business will launch more efficiently if you have access to as much help as possible.
Launching your business is not something you should be too fussy about. Your business can be launched by anyone, including your family members, friends, and classmates.
It doesn't always have to be about logistics. It's possible to brainstorm ideas and get the most from your business launch. You can take some of the pressure off when making critical business decisions.
4. Hire some professionals
Expertise could be crucial in getting your company off the ground. Professionals are expensive so most people won't pay for them.
You are never too skilled to have a few experts on your team, no matter how expert you may be. Before you diversify your team, an account or bookkeeper is a great starter.
To streamline your business launch, you can also use SharePoint to manage your projects.
5. Know Your Niche
When starting your own business, it's best to stay true to what you know. It takes a lot of effort and time to run a business.
Sticking to your knowledge will make everything much easier. Your knowledge is a key asset in running your business.
6. 6.
A few influencers could be helpful during product launches. An influencer can help you build the following that your company needs in this digital age.
Make a list and contact the top social media influencers or bloggers. Send them a sample of the product and, if they are interested, they will post it on their social media sites. You can also pay them to promote the product on their platforms.
7. Try some trial runs
You might not think your product is as amazing as you think. Before you launch your product, it is important to do a few trial runs.
These trial runs will give you a first impression of your product from trusting clients. These runs will help you decide whether to push back or promote the product more.
8. Get all legal and tax issues resolved
Before you launch your product, it is important to get on the same page with the taxman. There are many legal issues that you need to consider when starting your own business.
To resolve all legal issues, you can hire a reliable lawyer. Your business will not be liable for tax evasion if the lawyer handles issues concerning taxes.
9. Do your Homework
Before you start your business, do thorough research. It is crucial to do thorough research before you can create a business plan that works.
Consider having some professionals assist you in making important decisions. You should verify that everything is in line with the information you have gathered from your research.
10. 10.
Make sure you have an exit strategy before you start your business. This will allow you to exit the business without causing significant losses.
There are many reasons to shut down your business. No matter the reason, it is important to outline your exit strategy in your overall business plan.
The way you manage your business launch can make or break your business
It is not easy to start your own business or launch your product. Every successful launch requires careful planning. To make your small business launch a success you will need to put in a lot of effort, time, and money.
Reader insights
Be the first to share your insights about this piece.
Add your insights