The Top 9 Best Excuses for the Absentee Client
Trainer's Affinities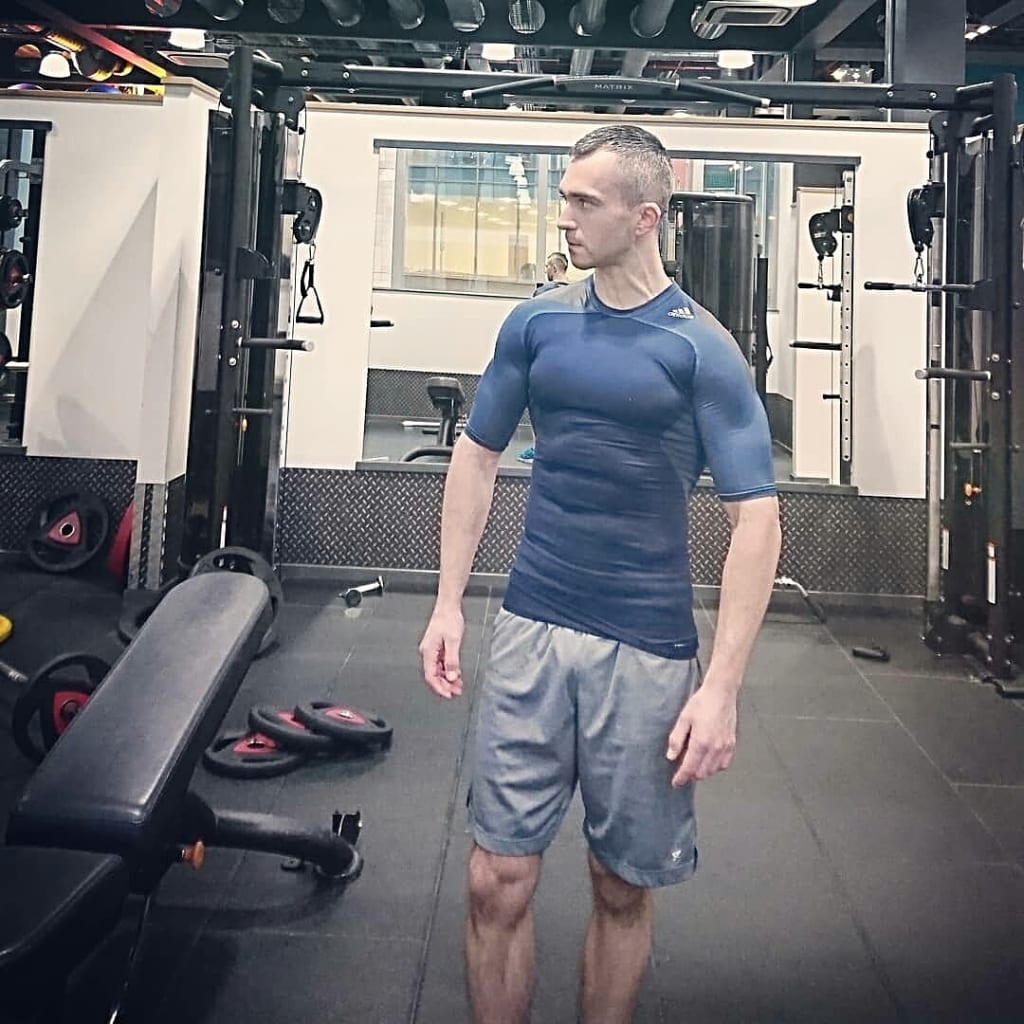 Wake up 5 AM sharp, your carefully macro balanced breakfast has been polished off, your meals for the day are prepped. On the way to work you pick up your Double Shot Starbucks already waiting, slotted perfectly into the cardboard sleeve and your favourite non de clurme (because your real name is far too boring) scrawled accross its anodyne corporate surface.
You step into the gym and you're instantly met with the familiar sound of Vanilla PPL-approved pop hits and the waiting in earnest spin class discussing last night's love island.
You're a freaking Personal Trainer, you're a beautiful specimen (your Instagram reminds you daily), and your day is running like a Swiss Cookoo clock.
The first (of many) clients is due to arrive in five minutes and wait... a message. You must have missed it somewhere in between the coffee and daily bathroom Snapchat of your abs.
The message is from your client, the one who should be here already. It reads;
"Good Morning Tim (Tim? Really? No wonder your coffee cup reads Ramone) sorry for the late notice however I can't make it in today. The boss has called me in early to shred some hugely incriminating documents."
For sure, there is nothing more frustrating than showing up for a client who let's you down at the very last minute.
I have seen a few good excuses over the years and here are 9 of my favourites:
9: You say Libor, I say Libor, let's call the whole thing off.
November 2011 was a tumultuous time for those in the banking industry and my first absentee worked at the very heart of DIFC, Dubai's pristine financial behemoth when, lo and behold, it turned out, someone had been tampering with the Libor rate, which is in my lay person understanding, the master switch for banking interest rates across the board.
My client's Bank was in a state of panic, paperwork was flying, financial executives locked in panic rooms pointing fingers at everyone but themselves, swivel chairs thrown from windows (possibly not true... It was the Sheik's building after all).
In the midst of all this chaos, my beleaguered client had found the time to pop into the gym to explain to me face to face as to why he could not attend the session that day. There was profuse sweat on his brow and the distinct smell of fear in the air. That said, the gentleman he was, he had found the time to personally explain himself.
Take note; this was a rare courtesy and one which I very much appreciated.
He gets a free pass.
8: The Eiger Cancellation
Up to this point my client had been extremely enthusiastic about his training. Steve (let's call him Steve, that's a solid name) had put in the effort and then some. A criminal lawyer, Steve knew the value of punctuality, time was money, and on my time he always respected it.
However... upon the fateful day of his absence, I grew concerned. Already 20 minutes late and not even a BBM from Steve? This was very uncharacteristic of him.
As the next unpaid hour passed, I sat in the Carribou Coffee below my beloved Fitness First DIFC and pondered where he might be and what may have caused his absence.
Luckily, I wouldn't have to wait too long to find the answer...
"Steve" was in Georgia. That's right, the former Soviet Republic quietly annexed by friendly ex KGB Despot Vladimir Putin in 2008.
But what on Earth was he doing in Georgia? Well he was busy being stuck at the top of a mountain in Tbilisi waiting for a rescue helicopter, that's what... Yep, all the while I was lamenting his absence in the cosy confines of the gym, plucky Steve was trying not to die on a mountain.
And if you were wondering, quite remarkably, he managed to message his apologies whilst waiting for the cavalry.
He gets a mountain pass.
7: Motivate, inspire, and break their heart.
Now I'm hardly one to blow my own trumpet (I'm a Personal Trainer after all) but my next absentee client had, over the course of our training together, developed on crush on me.
I should surely state at this point, prior to the client's admission, that I neither encouraged any flirtation nor was even remotely aware of their feeling towards me. In short... I'm a little dumb that way.
One sunny evening, the day before my lovelorn client's next scheduled session, I received a message, which I will paraphrase for you:
"I have enjoyed our sessions together however I can no longer train with you holding onto my secret. I have been keeping my true feelings from you for some time and I'm hoping you feel the same way too?'
I didn't....
And in the vain of all good Fitness Professionals, I delicately inferred that perhaps my client would be better off with another trainer.
The day after I had found my client an equally capable PT and training resumed without interruption.
We never spoke again...
My client gets passed on. 💔
6: Flexion, Extension, Intervention
And so it was, shortly after George Harrison's marahaja days, he did decree that all religions were equally ace and penned "My Sweet Lord" to tell us all about it.
I expressed similar sentiment towards the titular big man upstairs when I learned of my next cancellation, albeit more profanity laden.
At the time, I was working for Manchester's central Virgin Active gym. Essentially, a dimly lit and featureless concrete husk. The only flourish came from the garish splashes of lime green and bright red corporate branding adorning it's hefty utilitarian concrete supports. Heck, it didn't even have windows seeing as it was situated on the basement floor of a multi storey car park. Imagine if your gym had been designed on Minecraft and you'd get the idea.
In spite of all this I loved my Virgin Active. You couldn't swim, take a sauna, or enjoy any modern health club trappings. However, you could train hard and as it turned out, find God.
Absentee No. 6 had been having a bad day, a really bad day, as it would later transpire. Already ten minutes late for his 4 PM thrashing (steady on) I began my late client ritual of messaging, searching, and pacing the floor with childish impotent rage.
Another five minutes would pass before I caught sight of my late arrival. And it was immediately obvious all was not well in.... My impudent rage quickly dissapated and I became curious.
It was an odd sight, my client was perched sullenly on the Gym Bench (not the kind you Bench Press on. We literally had a Park Bench overlooking the free weights area).
He was accompanied and clearly being comforted with hearty pats on the back by another Gym member I could only describe as Sons of Anarchy meets Rag'n'Bone man finds Jesus.
My sunken Client had a pamphlet clutched in his hands. Clearly he was distressed and... I was losing money... It was time to make my approach.
As clear to me as it was that the moment required tact and a degree of subtlety, I weighed in with an curt ultimatum; to wit, either my Client jumps to his feet now or the session will be cancelled.
At this point my Client's generously proportioned and tattood Hell's Angel looking new found friend began to explain how the day's events had made way for my client to allow God into his life. I couldn't tell if his sternness was passive aggressiveness or religious zeal.
Either way, the session was a bust and a member of the church of the latter day saints was sermonising my client who, it turned out, had earlier that day discovered of his wife's infidelities and and been layed off from his job.
I didn't charge for the session... If you're wondering...
None shall pass.
5: Due Date
Far be it from me to ever imply financial negligence on your part dear reader. After all I'm in no place to cast aspersions (look out for me on next week's Can't Pay? We'll take it away CH5). However, we have all fallen foul of the odd late payment. Be it a simple mistake or a bank draining liver destroying bank holiday weekend, we all have, at some point in our lives missed that niggly mid month direct debit.
My next absentee walked into the Club in good form and good time. Smartly dressed, confident stride and the look of a man who had done a good day's work at the office, my client was primed for a session. Just one hitch, the entrance turnstyle.
The nanosecond it took the red beam to hit the membership card and relay my client's payment arrears back to the less than gracious Front Of House manager was all it took to put the kybosh on our session.
Let there never be any doubt that this was simply a misunderstanding and one that could have been cleared up in no time but for the utter lack of diplomacy and discretion demonstrated by the FOH manager.
The next 30 or so minutes were a slow escalation of exchanges between my client, and both the FOH manager and GM.
My client's ire and dissatisfaction had arisen from the rather public and embarrassing manner to which FOH had alerted him.
This was peak time, a great deal of members would pass by the reception desk and of course, matters of payment required delicacy.
Matters eventually concluded with my client canceling his membership with the club.
I would continue to work with him, however...
He gets a day pass.
4: I've got my trainers I've got my orange crush.
The Global Sports Nutrition Market was worth over $28 Billion in 2016 and is growing more profitable with every passing (pun intended, think about it) day.
All of which I find very unfortunate as, I will gladly state right here for the record, I call BS on the whole thing. An improperly regulated and untested frontier land full of sometimes, potentially harmful and at best, inneffectual products loaded with impossible promises and hugely inflated price tags.
And while I'm eschewing convention, I would also like to reiterate that I do not wish to earn extra income at home selling your brand.
But I digress....
Clive, (let's call him Clive, such an underused name these days) stepped on to the Gym Floor, decked out in his usual Karrimor Singlet, shorts and array of day glow training periphery. So far so good for Clive but for one new addition. He was holding in his fucia pink wristbanded right hand, a "protein shaker."
What was this madness? I didn't sanction this!
Clive had been to his local GNC and had purchased a sizeable Engery and protein amalgamation flavoured to taste like, you guessed it, Orange Crush. How very American...
I decided not to acknowledge the menicingly luminous orange hued monstrosity in his grasp and simply decided to crack on with the workout.
Around 20 minutes and 3 sets of Barbell Squats (what else?) later a curious indisposition befell my Taurine induced Client.
Clive began to turn a little pale; his regular workout sweat became considerably more profuse. Then, a little wobble on the feet.
Now, I would like to think this trainer can spot trouble signs quickly and act accordingly. I called an immediate end to the session.
With that, Clive's cheeks began to bulge with inflamatory deference to the processes deep within his troubled gut.
He bolted for the bathroom. I quickly followed in support.
Leaning against the Toilet door listening to the violent strains and gutteral heaves echoing from the other side, I pondered if the new potion he'd been slowly sipping had been the cause of his mysterious malady.
And so follows my disclaimer, one can only speculate as to the cause and there are many possible causes. I have my ideas, however...
Clive was back the following day fit and healthy ready to resume training.
3: 9 Months
Much like Hugh Grant's portrayal of One Time Playboy and 30 something foppish Manchild (a stretch for Hughie) Simon Faulkner, a man who suddenly develops commitment issues upon learning his partner had fallen pregnant in the multiple Oscar winning Nine Months many of my clients have had issues offering their commitment to anything that doesn't serve their thirst for self validation.
And, if there was one thing that scared my next Cancellation Captain more than a drop set, it was undoubtedly the thought of his heavily pregnant fiance dropping a baby. Unfortunately for him, the hour was nigh, for soon he would enter the realm of real men. Fathers, providers, and protectors. Of course the real question was, had I prepared him?
Our final week of sessions were a tepid, nervy affair, rests between sets filled with anxious anticipation of the call that would change my client's life forever and the words that would resonate like a starting gun on a sprint track. "I think it's started."
And as if by fate, upon the Friday of our very last session my client received the call we had been on tenterhooks for so long. With that he made a dash for the hospital bag he'd stashed in the gym locker room. Moments later, he reappeared his face awash with sheer panic. He had forgotten to pack the pump to inflate the all important birth ball.
Well luckily for my client, the Gym had a Swiss Ball pump which I hurriedly liberated from the store room (for the greater good).
Pumped up and pump in hand, my client was sent packing.
If there was one thing for sure we had in common that day, it was that we would both spend the rest of it worrying about someone else's muscle contractions.
He gets a family discount pass.
2: Coogan's Bluff
Surely any Personal Trainer born of the digital age (I predate the Iron revolution) would jump at the chance to have a celebrity on their books.
After all, the 11.4k instagram followers you didn't buy have put you within reaching distance of the A List and you'll be walking lunging down the red carpet in no time.
So it was much eagerness (not desperation, mind) that I accepted an offer to train Steve Coogan for a whole week whilst he was filming in Manchester.
I figured at the time training Alan Partridge himself would provide me with extra Facebook and MySpace Cred (it was 2008) and maybe even give my fledgling private PT business a much needed kick up the gluteus maximus (that's a shoulder joint for the uninitiated.. 😐).
And not least I assumed that training Tony Ferrino would be a laugh a moment assignment, each session filled with wry observations, amusing quips and character impersonations.
Turns out, even I could be wrong once in a while.
Upon our first meeting, in an swish Manchester Apartment Gym over looking the City skyline, I had approached Mr. Coogan (I was adorned in a neatly ironed company PT uniform) with great gusto. I grabbed his hand, shook it firmly and promptly made my first (of many) faux pa's. Instead of introducing myself in a normal manner, for example, saying "Hi I'm Paul, I'll be working with you in the gym this week," I bellowed in my finest nasal Middle England Brogue "Ahh-Haaa, on today's PT session I'll be training Norwich's finest, Alan Partridge".
Now as cringe worthy as that introduction may seem, you would think TV's Paul (and Pauline) Calf would be used to dodgy appropriations of his most famous character. But apparently, such indiscretion was cause for insult, and Steve took more than a little offence to my unsubtle attempt at humour.
*Cue Tumbleweeds
Day 4:
As our week training together was drawing to a close, we had formed an uneasy, though professional, working relationship.
Each session was a continuation of misfiring humour on my part, met with Steve's quiet, dour demeanour. Thankfully (and to Mr Coogan's credit) he always performed each and every exercise without question and to the best of his ability.
Further to his credit I feel in retrospect he respected and trusted in my capacity as a Fitness Professional, if only I had offered him the same courtesy.
Still, you'd think TV's Saxondale (erm..) would have a sense of humour.
He gets a comedy store pass.
1: He was drunk.
..... 😐