The Time a Mouse Signed My Paychecks
My Time Participating in the Disney College Program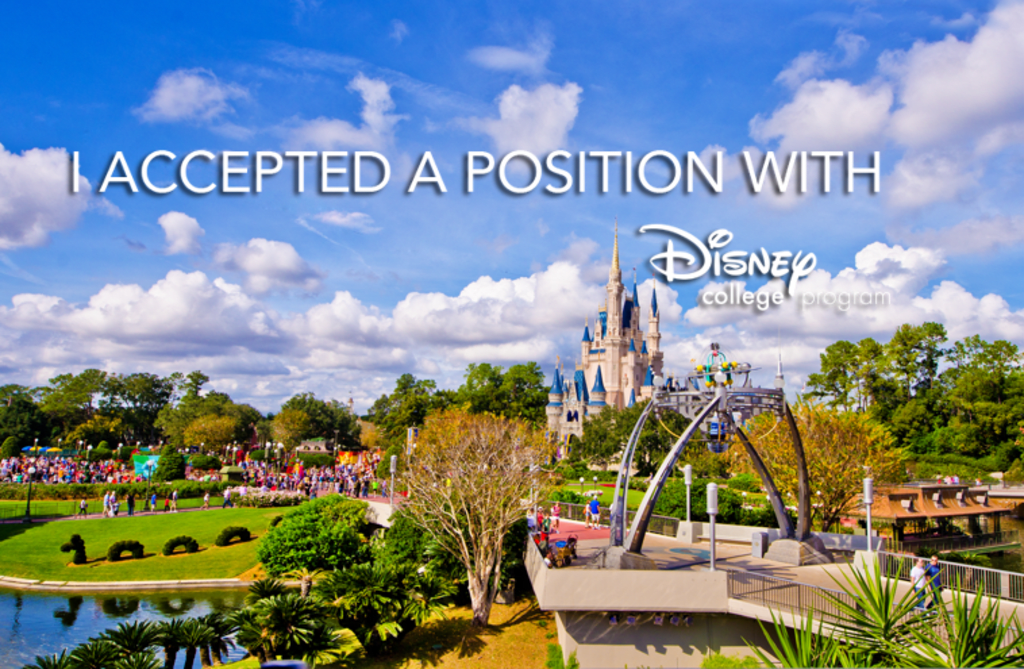 Introduction: A Peak Underneath the Magic
Since its inception in 1981, the Disney College Program has provided millions of dreamers with the opportunity to work for one of the biggest companies in the world. The Walt Disney Company allows all college students above the age of 18 the opportunity to work in either Disney World in Orlando, Florida or Disneyland in Anaheim, California. Those who pass the rigorous interview process and are accepted into the program can work for the company for up to a year. During this time, the program provides networking opportunities as stepping stones for participants to work for the media conglomerate in the future.
From January-November of 2017 I participated in this program at the Walt Disney World Resort in hopes of fulfilling my dream of working for Disney and getting a first-hand look into how the company I've loved my whole life works. Now that I have completed my program I wanted to share my experience with those who are interested in the program or even working for the company. My main goal in this series of articles is to tell my full and honest story, the highs and lows of the program and company in general.
Through this series of articles, I wish to share my experiences with you as well as the ones that were tough: the rotten guests, the long nights, the sometimes back breaking work. The actual blood, sweat, and tears of the program that shaped me into who I am now and how I conduct myself in my work and everyday life. I want to tell you my story and to inspire all who read it to log onto their website and apply, but I also want to give insight into the negativity to prepare those who want to be a part of it, to prepare them in a way that would allow them to be the best cast members they can be and not have that be deterred by disappointments and lackluster experiences.
First let me preface by saying that my time in the Disney College Program overall was nothing short of spectacular and the memories I created during that time I know I will carry with me the rest of my life. I say this to clarify that this is not an attempt to deter people from the program or shine a negative light on the program or Disney itself. That being said, I feel in order to best understand what the program is like, you must hear every side of it. The best way to introduce this is by describing my first encounter with the Magic Kingdom Tunnel System. For those who don't know, the Tunnel System is a series of avenues and passages underneath Magic Kingdom that cast members use to get from one end of the park to the other without being seen by guests. This is unique to Magic Kingdom as it is the only park with such a system. Now, as a Disney… enthusiast, I had heard about the tunnels prior to my program and would fantasize about my first encounter with the tunnels. The high anticipation followed by the roller coaster of emotions I encountered during that experience sit with me as a memorable turning point of my program to this day.
Imagine this: you have just climbed on a Disney Bus about to take you to the coveted Magic Kingdom Tunnel system. You have anticipated this moment since the day you got your acceptance letter and now it is right in front of you. You struggle to calm your nerves until you enter the bus and are overcome with a sense of familiarity, you're on the same bus that you would take on your vacations, which brings up that same sense of excitement that you feel whenever you're going to a Disney park again. You look up at the advertisements for upcoming releases and smile, seeing those somehow makes you special, that you know about these things before anyone else, you are a part of Disney. The bus slowly rolls up to the gate and is granted access. Your heart sinks a little bit as the reality of it all is setting in. You pass a graveyard of broken ride cars and mechanisms and turn the corner to the entrance. The bus approaches the tunnel and a giant statue of Sorcerer Mickey is erected in front to greet you. Cinderella Castle sits atop the entrance as it glistens in the sun. You feel jittery with adrenaline. You have made it! The bus comes to a screeching stop, and as the bus opens its doors you descend from the bus and pause for a moment. You take in a deep breath and.. cough a little, with yours eyes burning slightly you squint over to see you're right next to the smoking section. You approach the tunnel and start to hear the faint sound of music. A happy anxiousness overcomes you as you anticipate what Disney song you will hear the first time you enter the Disney Tunnels. You get closer and still can't make out the music. It sounds familiar but not in a Disney way. Perplexed, you inch closer until it hits you… the familiar sound of "Vogue" by Madonna serenades the Magic Kingdom Tunnels the first time you enter it, the smell of smoke is exchanged for the smell of garbage. Through all this, however, your excitement never breaks. The averageness of the situation throws you off, but you still have hope and you know that this will be something unforgettable; something special.
What I have just described to you is not only my first experience in the Magic Kingdom Tunnel System, but a perfect metaphor for my overall experience participating in the Disney College Program. A lot of times it was not what I expected. There was always something average and lackluster amongst all of the spectacular oddities, but everything that happened in that tunnel paled in comparison to what happened right above it. Things that allowed me to hold onto that hope that I did not let go of when I first encountered the "magic" of the tunnels.
If I had to summarize my program by a series of highlights, I would say this: I worked Merchandise for Main Street USA , I lived in the Disney Housing Complex "The Commons" with five of the best people I could've asked for, I experienced the end of "Wishes," the Fireworks spectacular, the closing of "The Great Movie Ride" (which also happens to be my favorite ride), the opening of "Pandora" in Animal Kingdom, and the introduction of "Happily Ever After," the nighttime fireworks spectacular at Magic Kingdom. My favorite thing to mention about my program, however, is that I fell in love. I fell in love with a fellow Main Street Cast member whom I share every day with and feel so blessed to do so. Meeting her through this program is enough for it to be the greatest thing to ever happen to me, but there were so many things that made the experience so wonderful.
I can only hope that this taste into my experience has piqued your interest, as I will continue to tell my story over the coming weeks.