The Secret of Your Success
The office environment place is a harsh, unforgiving place, where only the strong survive. We present our 10 top tips on how to succeed in these cruel, cutthroat conditions.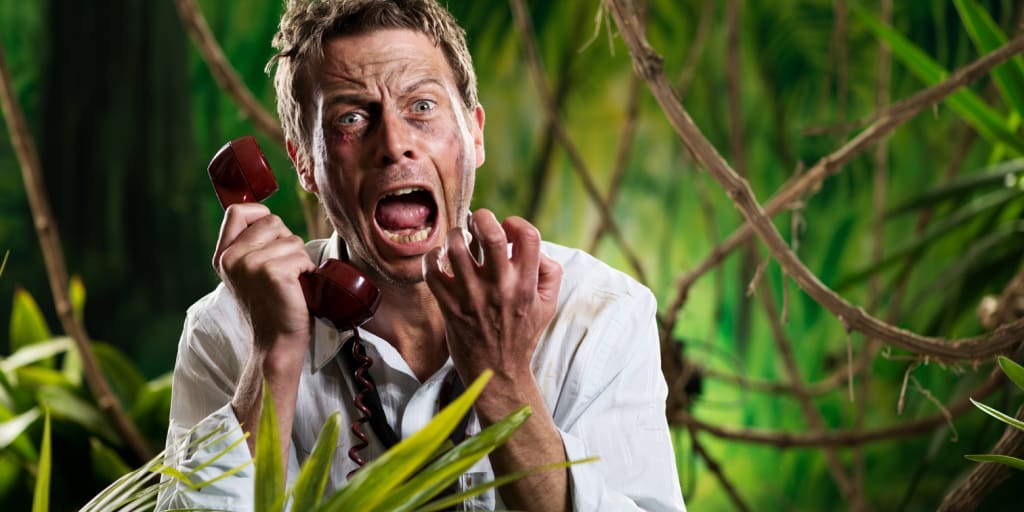 Once you've left the relative womb-like safety of tertiary education, it's up to you to struggle through the commercial sector. And they expect results. However, the professional minefield that is corporate life can be successfully negotiated. Frequently, the best advice often comes from the most unlikely sources. So here then, based on the wisdom of fictional characters in popular culture, is our ultimate survival guide.
Punctuality
DON'T be late for work or meetings. Always leave plenty of time to find the location.
IN THE MOVIES THEY SAY…
"You have a problem with authority, Mr Anderson. You believe you are special, that somehow the rules do not apply to you. Obviously, you are mistaken. The time has come to make a choice, Mr Anderson. Either you choose to be at your desk on time from this day forth, or you choose to find yourself another job." Keanu Reeves learns that oversleeping is not a viable reason to be late for work in The Matrix.
IN REALITY WE SAY…
Being on time always looks good. And in business first impressions always count. It doesn't matter if the other person is late for a meeting - just bring a good book with you. Contrary to what some people believe, being late isn't big or clever. And it certainly isn't fashionable.
Professionalism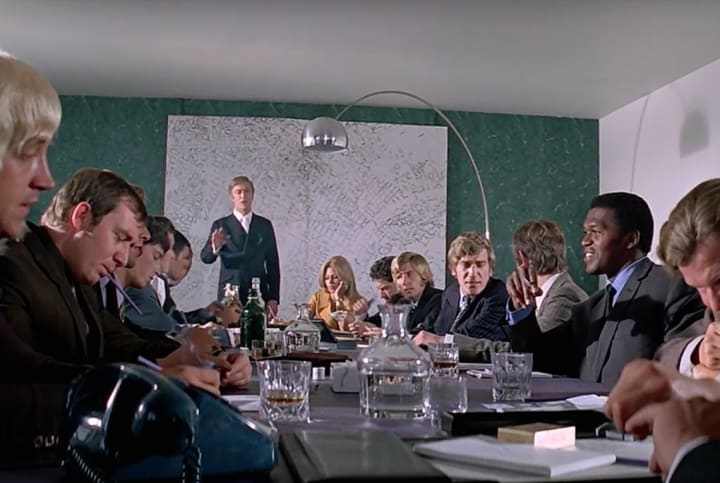 DO adopt an adult attitude towards everything work related.
IN THE MOVIES THEY SAY…
"Finally, and very quickly, I would like to introduce all the lads who are going to do the job with me. Arthur, Frank, Rozzer, Coco, Yellow, Camp Freddie you all know. Roger, Dave and Lorna will be in reserve with three fast cars in case anything goes wrong. Right? Now, it's a very difficult job and the only way to get through it is, we all work together as a team. And that means you do everything I say." Charlie Croker stamps his authority on the job in hand to ensure it runs smoothly in The Italian Job.
IN REALITY WE SAY…
Always try to maintain a professional approach. Inevitably a time will come when you have to deal with idiots, but worse case scenario and no one listens, at least by being professional you can't be criticized.
Patience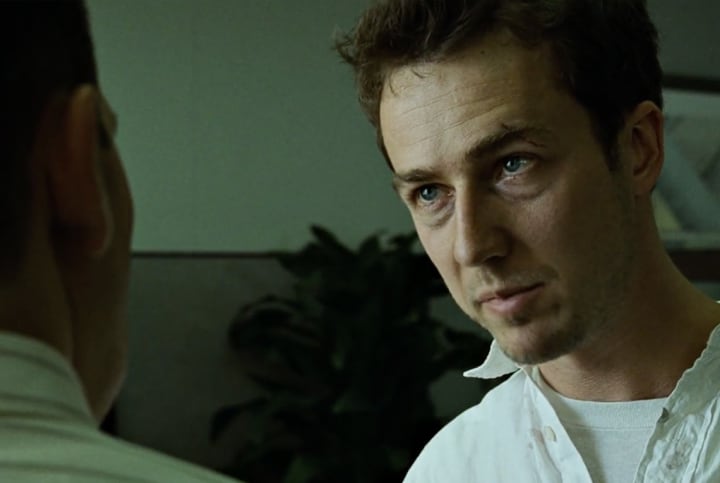 DON'T mercilessly mow down your work mates with a machine gun. No matter how much they deserve it.
IN THE MOVIES THEY SAY…
"And this button-down, Oxford-cloth psycho might just snap, and then stalk from office to office with an Armalite AR-10 carbine gas-powered semi-automatic weapon, pumping round after round into colleagues and co-workers. This might be someone you've known for years. Someone very, very close to you." Ed Norton dives into a newfound dark side to make a point to his boss in Fight Club.
IN REALITY WE SAY…
Sometimes it might seem like no one else is moving at the same speed that you can. It's essential to remain calm, and be prepared to give a little extra time for decisions and new protocols to go through all the proper channels, no matter how pointless, petty, and needlessly bureaucratic they may seem. By being professional, you can't be criticized.
Persistence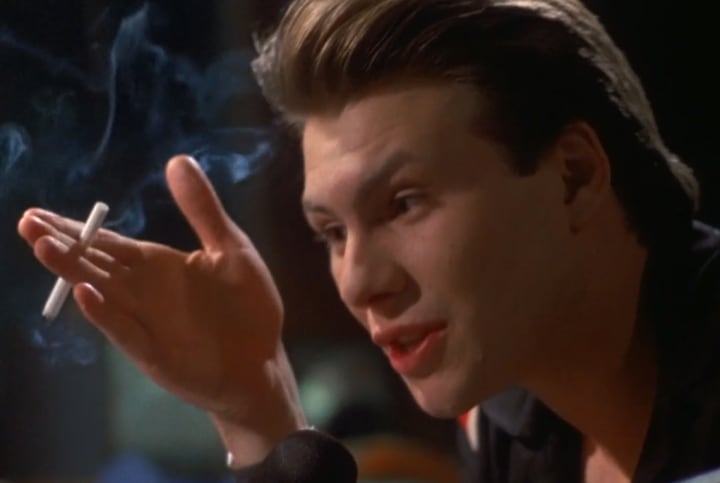 DO keep believing in your ideas and opinions and always try to develop them.
IN THE MOVIES THEY SAY…
"Feeling screwed up at a screwed up time in a screwed up place does not necessarily make you screwed up." Pirate radio presenter Hard Harry offers the occasional pearl of wisdom in his otherwise unorthodox show in Pump Up the Volume.
IN REALITY WE SAY…
The trick is to maintain an open mind, but at the same time stand by your own convictions. Intimidation and over-assertion are often used as tactics to apply pressure. As long as you can reinforce your opinion, stand your ground.
Politics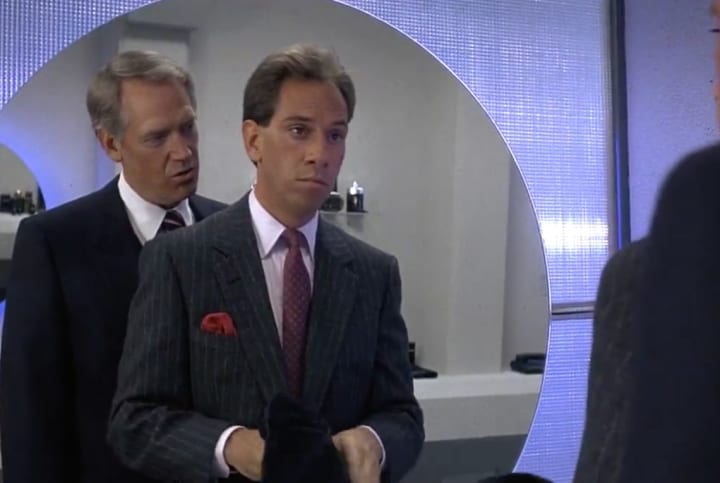 DON'T get involved with internal office politics. It will invariably come back and bite you in the backside.
IN THE MOVIES THEY SAY…
"You know, he's a sweet old man. And he means well. But he's not gonna live forever. And I'm number two around here. Pretty simple math, huh, Bob?" Senior Vice-President Dick Jones expresses dislike to the fact that one of his employees went over his head in RoboCop.
IN REALITY WE SAY…
Frankly, dabbling in politics is more dangerous than you can imagine. There are those who prefer to sit on a fence and assess from afar what side to come down. This demonstrates a lack of confidence in their one's own opinion. And there will be one time, when intelligently discussing your point of view--right or wrong--will be noticed by someone that matters.
Presentation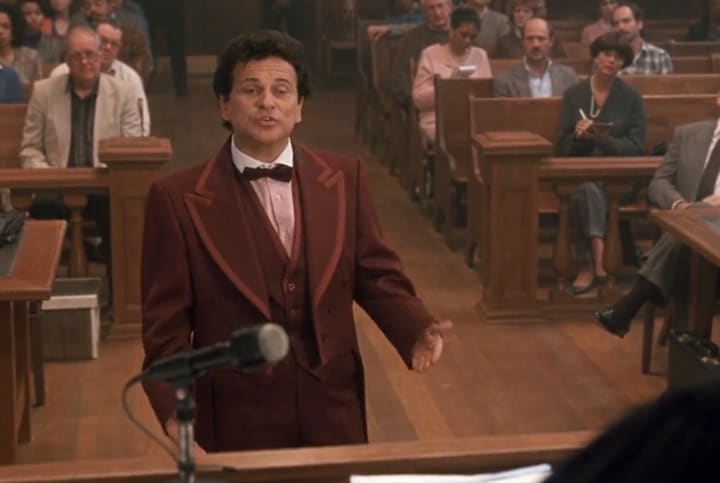 DO dress in a presentable manner and adhere to the dress code enforced by your company.
IN THE MOVIES THEY SAY…
"This town doesn't have a one-hour cleaner so I had to buy a new suit, except the only store you could buy a new suit in has got the flu. Got that? The whole store got the flu so I had to get this in a second hand store. So it's either wear the leather jacket, which I know you hate, or this." Vinny Gambini explains his 18th-century attire to Judge Chamberlain Haller in My Cousin Vinny.
IN REALITY WE SAY…
Dressing in a presentable manner does not necessarily have to equate to wearing a suit. You can still wear jeans to work (if you're allowed to) and look presentable. Common sense simply applies here, no ripped or tatty clothes, even if they're supposed to be in fashion.
Popularity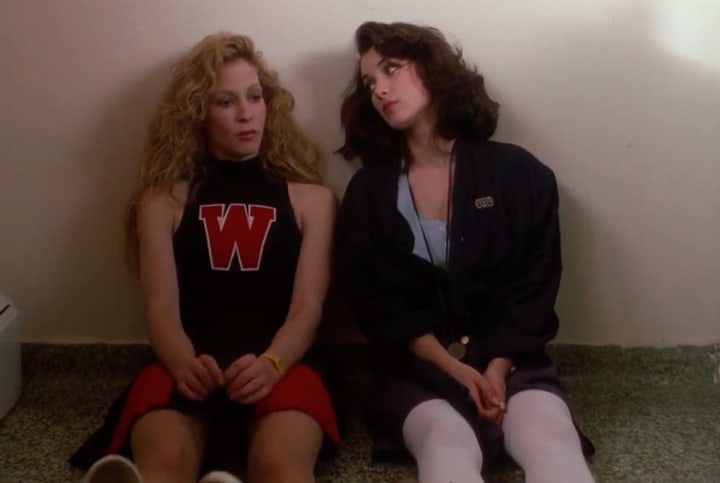 DON'T worry too much about what other people think. Just be yourself, and the friends you will make will be genuine, not a result of some act you've put on.
IN THE MOVIES THEY SAY…
"If you were happy every day of your life you wouldn't be a human being. You'd be a game-show host." Winona Ryder offers some profound wisdom during a slightly psychotic chapter in her life in Heathers.
IN REALITY WE SAY…
Throughout your life, there will be times when some people will take a dislike to you. Even if you're the most popular person in your department, some people won't like you--possibly because of that. It's a sad fact of life, but one you need to accept.
Perseverance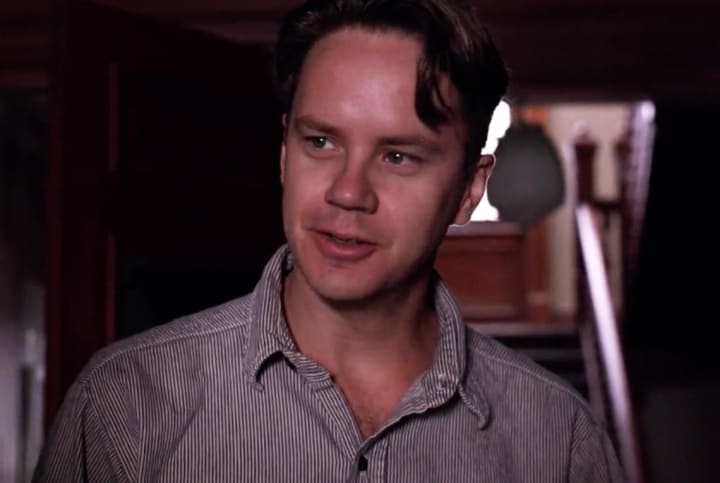 DO put the time in. Put in extra time, if that's what it takes.
IN THE MOVIES THEY SAY…
"Only took six years. From now on, I'll send two letters a week instead of one." Andy Dufresne grins as his eyes mist with emotion at the sight of dozens of boxes full of books, the result of unrelenting, dogged determination in The Shawshank Redemption.
IN REALITY WE SAY…
It's a fact of life, sometimes you have to go above and beyond the call of duty in order to get the job done, even if it's just to put in more effort than the competition in order to stand out from the crowd.
Performance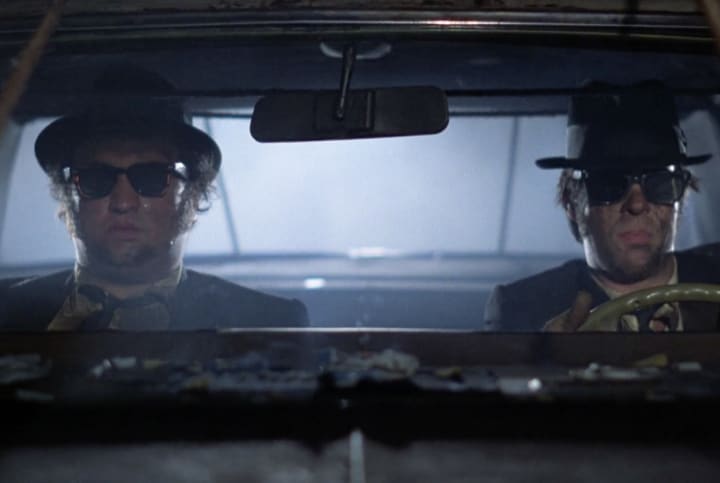 DON'T miss a deadline and always try to set realistic targets.
IN THE MOVIES THEY SAY…
"It's 106 miles to Chicago, we got a full tank of gas, half a pack of cigarettes, it's dark, and we're wearing sunglasses." Elwood Blues neatly surmises the situation before he and his brother embark on an epic chase across Illinois to reach the Cook County Assessor's Office before the due date to save the orphanage in The Blues Brothers.
IN REALITY WE SAY…
Your performance will directly affect how you're assessed. Remember, it's better to be honest and give realistic projections–even if they are a little longer–than get yourself into a position where you panic and can't make the deadline.
Positivity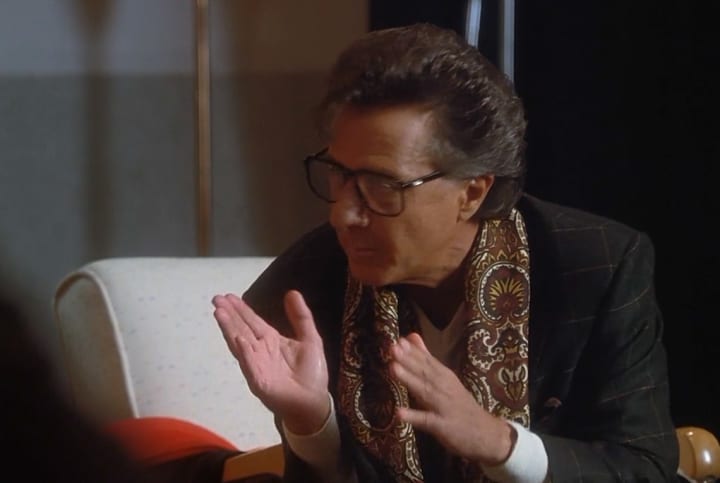 DO try and remain positive. It may sound like a cliche, but it is so very, very true.
IN THE MOVIES THEY SAY…
"This is nothing. This is nothing. Piece of cake, walk in the park. This is nothing. During the filming of The Four Horsemen of the Apocalypse, three of the horsemen died two weeks before the ending of principle photography. This is nothing, this is nothing. This is... this is... this is Act One–The War." Stanley Motss retains positive head in the middle of a seemingly unsolvable crisis as the CIA scupper plans for presidential scandal cover up in Wag the Dog.
IN REALITY WE SAY…
It's not what happens to you; it's how you deal with it. That's what indicates what kind of person you are, and that's what you will be judged upon, ultimately.