The Lost Generation
Part 2: what was the occupation of Americans in Paris?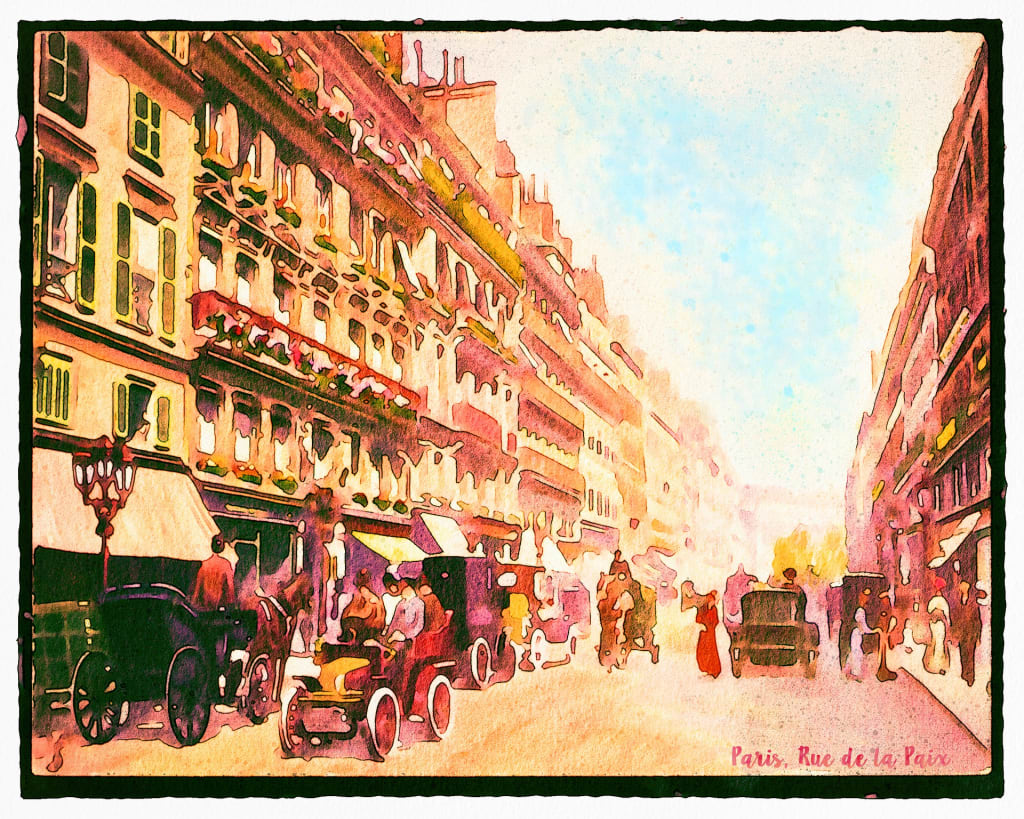 Americans who lived in Paris at this time had many different types of jobs. Although most people fell into a type of artistry or were independently wealthy. Considering an American could live in Paris for about a $1,000 for a whole year, a lot of people came to Paris to party and not work. While Ernest Hemingway lived in a one bedroom apartment with his wife, writing articles about life in Paris to the Toronto Star, Cole Porter had moved to Paris solely with his grandfather's fortune. Although he did make a name for himself as a songwriter, but he made little money from it.
It is from tourists who stop at the large hotels that reports come that living in Paris is very high. The hotel keepers charge all they think the traffic can bear. But there are several hundred small hotels in all parts of Paris where an American or Canadian can live comfortably, eat at attractive restaurants and find amusement for a total expenditure of two and one half to three dollars a day.
Some Americans opened Salons and Shops along the Seine like Shakespeare and Company Bookstore that was opened by a woman named Sylvia Beach, a World War 1 nurse who absolutely fell in love with the atmosphere of Paris. Once she officially moved to Paris and settled on what to do for work she sent a telegram to her parents "Opening bookshop in Paris. Please send money". Writers and artists from all over the world seemed to have dropped by this shop at one point or another. While Fitzgerald warmed tea on Sylvia's stove, James Joyce was sleeping in the writers room upstairs and Djuna Barnes would be looking at the latest magazines. The bookshop is basically living history, an alter for writers to see a simple shop united in one simple cause: reading. "If you read somewhere that the book is dead, come to Paris." Jeanette Winterson wrote about the bookshop. While the shop was forced to close in 1940's by the Nazis and sent Beach to an internment camp, the shop was reopened by George Whitman in the 1950's.
Along with the boom of American Money, Jazz Clubs began popping up in the upcoming Montparnasse district which was quickly dethroning Montmartre as the nightclub center. Eva 'Bricktop' Smith, an African-American woman from the United States, quickly rose to the top of the nightlife society with her dance hall and singing. Her club, simply called 'Brick top's' piqued the interest of a young Josephine Baker. Baker was a provocative dancer and comedian from Chicago. She was popular in the states but could only go so far with the segregation laws. She quickly hit stardom within a year of moving to Paris. Baker also opened her own club in the center of Paris named 'Chez Josephine'.
Paris seemed to be a magnet for people from all walks of life. As Hemingway wrote in 1922 "Paris is the Mecca of the bluffers and fakers in every line of endeavor from music to prizefighting. You find more famous American dancers who have never been heard of in America; more renowned Russian dancers who are disclaimed by the Russians; and more champion prizefighters who were preliminary boys before they crossed the ocean, per square yard in Paris than anywhere else in the world."
The most famous people from this time period we know today were the writers. The Fitzgeralds, Hemingway, Stein, Elliot, and many more. When the Fitzgerald's came to Paris in the Mid-1920's, Scott had just published 'Tales of the Jazz Age' where he created the iconic image of the Flapper, modeled after his own wife Zelda. He romanticized the 1920's as rivers of champagne and exhilarating jazz music all night long. Stein was a symbol of the power of the generation before World War 1. She and her brother helped many artists, musicians, and writers gain headway in their respective fields. She was the unofficial Matriarch of the Artists of Paris. She reviewed books from unknown authors, advertised and bought art from Picasso and Renoir, became one of the first members of the Shakespeare and Co. Bookstore, and even coined the immortal definition of 'the lost generation'.
Meanwhile, in the United States, jobs were a bit different. While there were definitely writers like T.S. Eliot and artists like Man Ray, with the passing of Prohibition slightly different jobs were rising up. Organized crime was already a notion before Prohibition, but after it became illegal to sell, manufacture, or transport alcohol of any kind, the Mob skyrocketed. They became bootleggers and sold their alcohol for exorbitant prices.