The Introductory Guide to Online Marketplace & E-Commerce Platform Selling - Part 1
If you're building a home goods or lifestyle e-business, the multitude of online platforms can be overwhelming. How do you know which platform will best reach your target audience and have the highest success rate?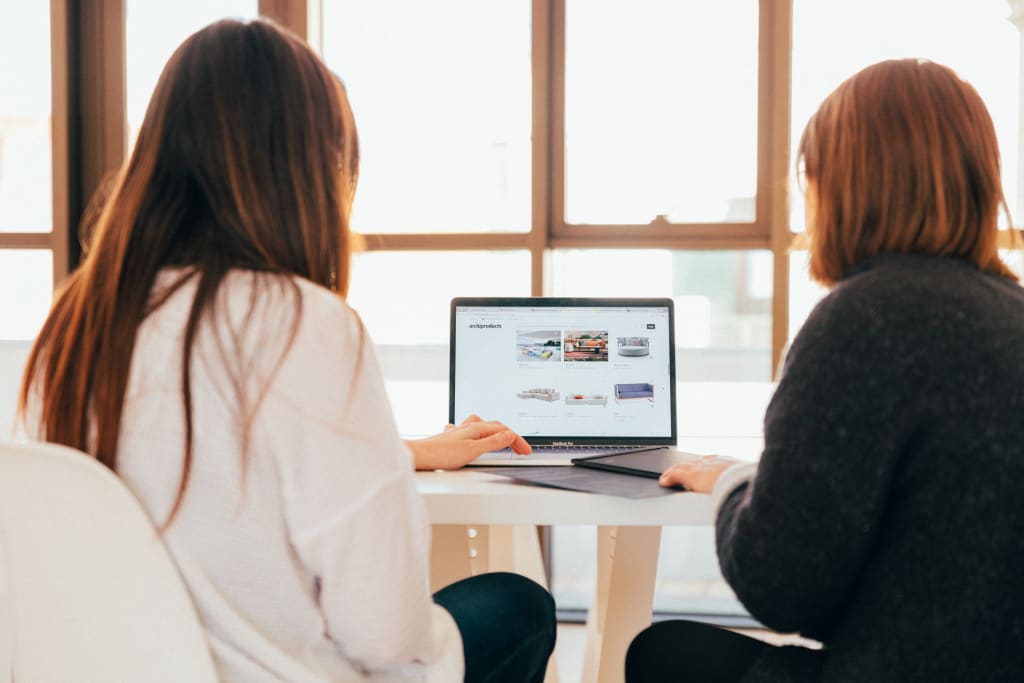 If you're building a home goods or lifestyle e-business, the multitude of online platforms can be overwhelming. How do you know which platform will best reach your target audience and have the highest success rate?
Why Should You Focus On One Online Marketplace?
The initial reaction to the overwhelming option of e-markets is to throw your products up on all of them and see what works. It's the idea that if you put your eggs in a bunch of baskets, one of them is bound to hatch.
But, none of them will hatch if you're too busy to take care of all of them. Focusing on one basket will let you care for those eggs and nurture them into maturity.
The same is true for selling your products online. Trying them all out likely won't prove as fruitful as if you were to narrow in on one or two marketplaces to grow your brand. This will give you the time to properly and thoroughly learn the platform, connect with your audience, and continue to expand.
So–where should you begin?
What You Want From An Online Marketplace
Not all e-commerce sites are created equal. The most successful ones — while in competition with one another — are able to stay afloat because they target differing audiences and have distinct features.
We will go through some of the big key online marketplaces based on their features and target audiences, as well as any potential problems they might encounter; marketplaces traditionally include eBay, Amazon, and Sears.com.
Since Amazon and eBay are the two bigger online marketplaces, we will go into greater depth on these.
Amazon
There is a reason we always talk about selling on Amazon; it is an online retail powerhouse that grows exponentially each year. It has a simple and easy user face and sells millions of products to the widest audience.
Similar to eBay, Amazon offers several payment options, including Amazon Payments. They also offer sellers' tools and advertising options that streamline your processes. Amazon's marketplace is the closest you can get to running your own business' store or website. Your business can act as an individual brand on the platform in a way that is simple, easy, and clean.
Note that there are a lot of policies and agreements to take into account, and you want to ensure that you meet these guidelines with every listing in order to stay profitable on Amazon.
Pricing Packages
Amazon has 20 categories in which you can sell; 10 of these categories are designated for Professional Sellers, and require approval to ensure they meet high standards. An individual seller sells fewer than 40 items per month; this has a $0.99 selling fee per item plus referral fees and variable closing fees.
We recommend the Professional Seller package, though. This package is for those planning to sell more than 40 items per month—which should be you. This package has a base subscription cost of $39.99 per month plus applicable referral fees and variable closing fees.
Learn more about pricing and fees here.
Fulfillment By Amazon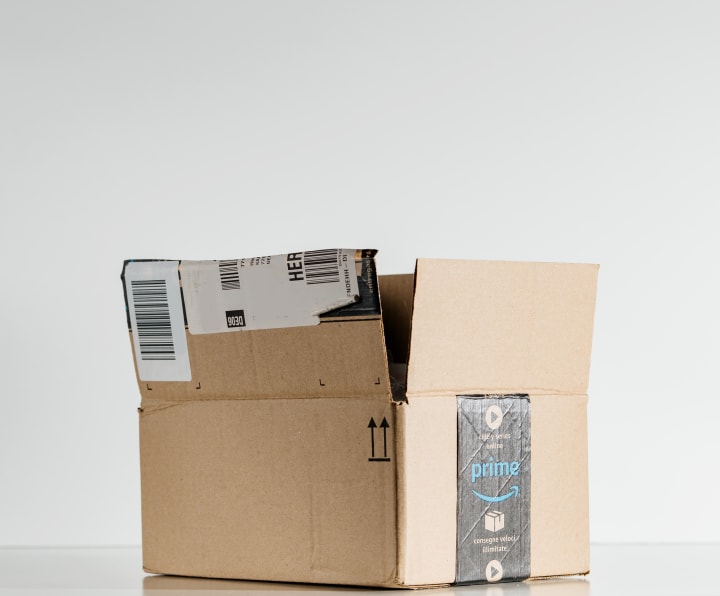 One of Amazon's greatest features is their Fulfillment by Amazon (FBA), where they store, pack, and ship your products for you at a low fee. They even provide customer service for these products. Basically, you never need to handle the product—you can focus on selling them. FBA is cost-effective and helps grow the business exponentially. This is one of the best ways to learn all about fulfillment, especially for those just starting out.
Amazon Top Sellers
Amazon isn't just a bookstore anymore. It's a marketplace powerhouse. They have not released factual data that says which category performs the best, likely because they all perform well!
Take a look at the top selling Home & Kitchen items on Amazon. Notice there is no single category that stands out above the rest. Those that do well are those that are 'Amazon listing' optimized and that have high star ratings.
eBay
eBay is one of the more basic, simple online e-commerce sites. Consumers can bid on your items or buy them upfront, and you can list as many item–and any type of item–as you like.
While simple, eBay offers some great selling tools and resources. You can offer various payment methods, such as PayPal, credit cards, or payment upon pickup. You can design your own Store with a store name, and it's easy to track purchases and shipping. You can also become a Premium or Anchor Store if you have a high seller performance, which boosts your list rankings with little effort on your part. Although eBay has a bad reputation for buyers not paying up, they have a Resolution Center as well as a helpline and contact support.
Low Barrier To Entry
In order to sell on eBay, you only need to be PayPal certified and must provide valid bank info, or a credit or debit card. That's it. It's incredibly simple to set-up.
The downside to this low barrier to entry means that anyone can set up an eBay shop. eBay is the most crowded online platform, which means not all items get seen. In 2016, only about 35.1% of listed items were sold.
This doesn't mean it's impossible to sell on eBay, it just means you need to have the right tools.
Seller Fees
There are three types of fees you pay per item when selling on eBay:
1) The insertion or listing cost
2) The final value fee (based on the total amount of sale, excluding sales tax)
3) Optional service fees (such as advanced listing upgrades, promoted listings, or supplemental services like Global Shipping and Returns)
Learn more about seller fees here.
eBay Top Sellers
In 2016, electronics and collectibles were the most popular eBay categories. In fact, diabetic test strips had the highest sell-through rate at 87.66%.
However, Home and Garden are at the top of the list as well. In 2016, kitchen items were the most purchased at the highest price, followed closely by vacuums.
Although there's a lot of competition on eBay, it is possible to stand out with the right tools, the right focus, and high seller performance.
Sears Marketplace
A lot of people don't know that Sears.com also offers an online marketplace where sellers can sell in 20 major merchandise categories.
One of the key benefits of Sears.com is that you have access to millions of Sears members right away. This automatically sets you up with a target audience to sell to, making your marketing job that much easier. Sears shoppers can also shop for your items in the brick-and-mortar store, on the app, and at Sears Kiosks. This gives your listings a wider expanse and more opportunity to be seen.
There is a high barrier to entry for Sears sellers; they review applications and registrations thoroughly to ensure their sellers are top-notch. There are often periods where they are not accepting applications. Although this barrier to entry can be a challenge, it also means that your competition is diminished.
Note, though, that Sears has two major downsides; customization is minimal to none, and they have the highest pricing structure that includes both subscription/program fees as well as commission rates. You pay $39.99 per month plus an interchange fee of 2.5% plus a commission rate based on category (12.50% for most home goods).
What You Want From an E-Commerce Marketplace
Shopify and BigCommerce are for those who are interested in creating their own shop website, rather than going through an online marketplace. We will discuss these options and why they may or may not be the solution for you.
Shopify
Shopify helps you create your own online storefront, rather than creating a store on an existing marketplace. Their platform lets you sell in the way you feel most comfortable, from online to social media to in-store to "out of the trunk of your car."
They power over 325,000 businesses, and they have a proven track record. It has a beautiful interface with mobile responsive themes and custom designs. You can easily manage sales and inventory with their simple Point of Sale System, and you can even set up your own domain name through Shopify as well.
It is incredibly simple to set up your own website through Shopify—or to add e-commerce to an existing website. They offer the most payment options, including Shopify Payments, credit cards, manual payments, PayPal, Amazon, and Google wallet. It's even easy to create your own affiliate program to track referrals.
You use additional apps—similar to website plug-ins—in order to customize the functionality of your store. These include accounting, customer service, inventory, marketing, reporting, sales, shipping, social media, and other tools (like language translators and fraught fighters).
Shopify's pricing options are minimal for what they offer. The basic package is approximately $29 per month with credit card rates. The Shopify package is $79 per month and the Advanced is $299 per month. Check out the pricing list to learn more.
BigCommerce
BigCommerce is for large corporations and small businesses alike. It's similar to Shopify, in that it allows users to create their own website storefront. They streamline business operations to make it easy for you to sell, host, and manage products and categories. BigCommerce is one of the simplest ways to create your own online website, and a lot of major companies use this platform (like Camelbak and Gazelle).
We are not going to go too much into BigCommerce, though. Although it is a great platform with significant features, it is not for the business owner who is just starting out. It can take a lot of effort and time. The reason we included it is because they offer omnichannel integrations, like Facebook, Pinterest, Square, eBay, and Amazon.
For example, BigCommerce sites allow you to publish your Amazon listings directly on your site, sync inventory across channels and centralize products and orders. This is good to know as your business grows and expands, in case you want to maintain your eBay or Amazon site while also venturing out to your own online storefront.
Conclusion
Shopify and BigCommerce are great options for the ambitious entrepreneur, but they are a lot of work upfront. It often makes sense to launch on an online marketplace, where the consumers come to you based on your ability to optimize listings within that platform—rather than you having to market or go find the consumers. Beginning with eBay or Amazon enables you to better learn and understand your target market and industry.
When deciding between eBay, Amazon, or Sears, consider your business and the necessary features in accordance with:
Available target audience
Customization techniques
Payment per listing vs subscription payment
We believe choosing a platform is all about getting into the head of the consumer. If you are selling the product, you are likely a buyer of it as well. If you were going to search for this product online, where would be the first place you would look— Google, Amazon, eBay, Facebook? Think about your target audience: where they shop, how they shop, why they shop, and what customer services they want. Look forward to part two where we will go more in depth with up and coming marketplaces and e-commerce platforms.
Expand Your E-commerce Business
Seller's Choice is a digital marketing solution provider dedicated to the interests, growth, and profitability of e-commerce brands. For more updates, industry news, and e-commerce expertise, visit our site or get in touch.