The Hybrid Workplace: The Future?
A mixed strategy balances productivity, stress, and commuting. It works? Or, should we return to work? Some of us tried the hybrid workplace approach, which we thought would be temporary.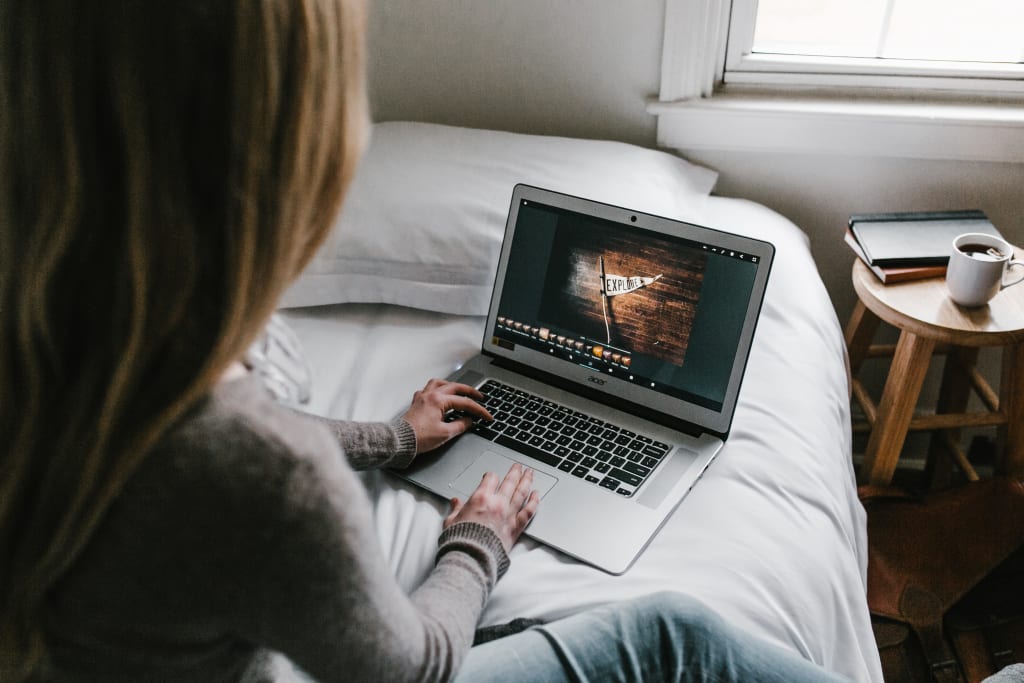 After two years of remote or hybrid work, we have adequate data to measure their success. Should we continue working in a hybrid environment, or should we return to the office?
Hybrid office: Describe a hybrid work model.
In 2020, employers were seeking to ensure staff had all the resources they needed to preserve productivity (and sanity) while reaching corporate goals. The hybrid workplace was born.
Hybrid workplaces combine remote and office work. A core group is usually onsite, although others are allowed to come and leave within reason.
It could be the same personnel or many different persons on different days or periods. Or, staff may be asked to attend meetings on specified days.
The hybrid workplace allows people to work around their lives, rather than during office hours. It's a balance of productive work, lower stress, and less commuting for many individuals (and businesses).
Employees desire...
A Boston Consulting Group study found that 75% of remote employees are as productive as they were before COVID-19. Half report being as productive on collaborative work traditionally done in conference rooms.
Lack of public transportation safety fuels worry about a return to office. In a study of 3,500 workers worldwide, 81% reported they took public transit to work, and 67% were concerned about commuting during the pandemic.
Anxiety forces many firms to accept remote work or develop a hybrid workplace style. Failure to do so could cause a turnover tsunami. Nearly 50% of remote or hybrid workers said they will hunt for a new job if their employer pushes them return to the office after the outbreak.
Hybrid workplace advantages?
A hybrid workplace prioritises the employee's work-life balance. It can also reduce anxiety about returning to a public workspace or taking public transit. This is especially important for immunocompromised people.
Hybrid workplaces are cheaper. With fewer huge offices, corporations can save thousands on real estate and maintenance.
Organizations that offer in-person and remote staff will have a bigger talent pool because they won't be limited to hiring in specific regions.
A hybrid workplace can improve crisis resilience by preparing organisations for lockdowns. Your workplace can simply adjust to a totally remote environment with so many remote workers.
A hybrid workplace helps limit the transmission of contagious illnesses because sick employees can work from home. A hybrid workplace may also help firms with unvaccinated, unwilling, or unable personnel.
Hybrid workplace cons
The hybrid workplace concept has problems, say detractors. Not everyone has quality internet, home workstations, or distraction-free environs. Remote or hybrid work isn't an option for frontline workers like those in hospitals, industries, and law enforcement.
A hybrid environment may disadvantage employees who can't work in-office. One employee can't attend a meeting in person. Even with video, they may miss side dialogues. Female employees are disproportionately expected to care for young children and can't return to work.
There's also danger that 'seen' employees may produce more. Remote workers may feel overlooked for possibilities since they're less visible. This could be troublesome if leadership is present. Physical office shouldn't have more power than remote office.
Collaboration and communication provide equal obstacles. With two experiences to manage, one group may feel excluded from important talks.
Such instances show the need for a hybrid workplace plan and assessment. If not executed effectively, a hybrid workplace could divide office workers from telecommuters.
Hybrid work environment implementation
Intranet use
The mixed work environment is novel, but communicating with employees isn't. Intranet software has long solved these concerns.
Before COVID-19, enterprises worldwide used their intranet to improve knowledge management, communication, innovation, efficiency, and resilience. Modern intranets automate business activities like paper forms.
Intranets help communicators understand if employees have seen key announcements and rapidly disseminate critical news to employees' mobile phones.
Intranet software allows asynchronous collaboration, so staff may stay focused.
Engage employees
If employees feel included in the trip and debates, your hybrid workplace effort will succeed. This can be done by asking employees how they feel about returning to work.
Safeguard
Any return to the job must be safe. Local health or work safety authorities can provide guidance on maximum staff numbers, cleaning and hygiene practises, employee communication, social distancing recommendations, and risk assessment.
Some businesses and organisations require employees to be completely immunised before returning to work.
Achieve parity
Not all employees can return to a physical workplace. This includes individuals caring for young children or an elderly parent, those dependent on public transit, and those with anxiety who don't feel secure returning unless coworkers are vaccinated or disguised. It's crucial to give remote workers the same opportunity as office workers.
Culture is important.
A hybrid workplace requires managing two unique employee experiences, making it difficult to maintain a cohesive culture. Again, invest equally in your at-home and in-office staff. Virtual social hours, video town hall meetings, and online collaboration platforms can help connect employees to common values and goals.
Plan ahead
36% of employees working from home are waiting to hear from their employer about whether they'll stay remote or be required to return soon, according to a July LinkedIn survey of almost 3,000 American workers. To establish a successful hybrid workplace effort, make sure all employees are informed. Employees must know their own and leadership's expectations.
Ultimately
If there's a silver lining in the previous two years, it's that the pandemic has helped us reimagine the workplace and optimise it. Hybrid workplaces must be well-planned and performed, not seen as an experiment.
The hybrid workplace may seem like a temporary solution, but it's the future of employment. Work, safety, communication, and mental health must be balanced.
Reader insights
Be the first to share your insights about this piece.
Add your insights