The Household of Everyday Heroes: An Open Letter
The essential workers in my family...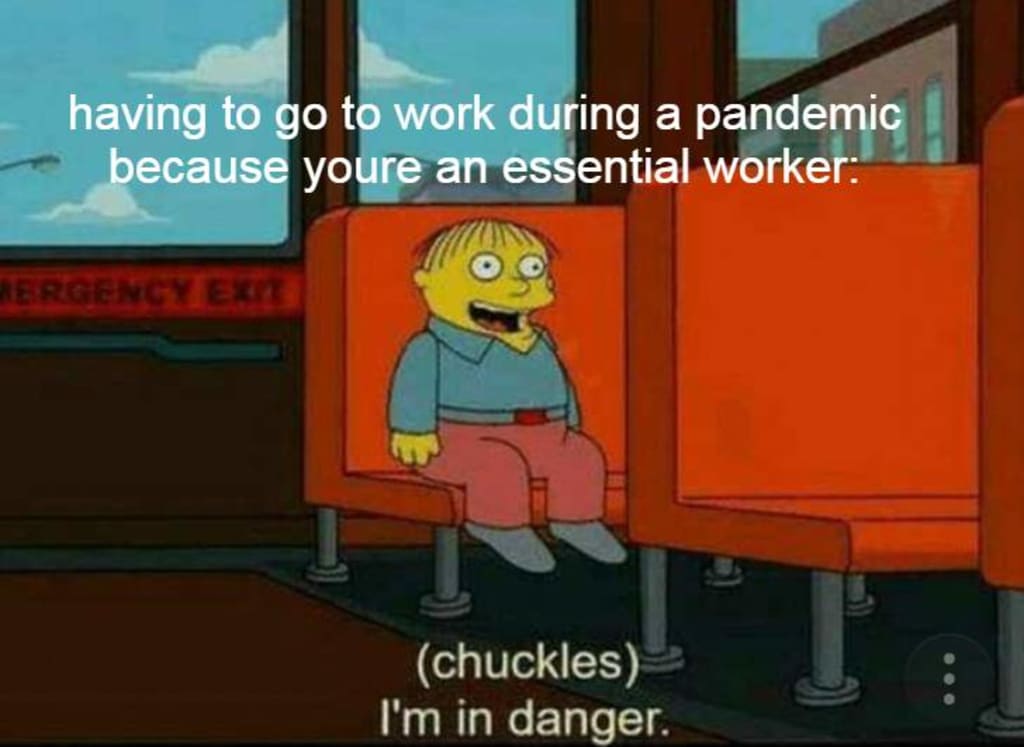 I live in a household of five. One out of the five is a student, while the remaining four are employed. Out of the four of us, three people are what the UK government deemed as "essential workers", myself included. That means three out of the five people in my family step outside of our house everyday to risk our lives and keep society going. It's difficult, and we're all working really hard. Here are my thoughts on the situation.
THE PRIMARY SCHOOL TEACHER
TO, my mother.
Thank you for not only looking after your own children during this crisis, but thank you for looking after the children of others. Every day you risk your life to give these children an education while their key worker parents battle the elements of COVID-19. Not only are you a teacher, but you're now also a child carer and a second mother.
You are someone a child will lean on during these difficult times, even if they don't understand what's going on. I know it's difficult, you come home exhausted but I am proud of you. You make sure these children feel safe and you worry about them when they are not at school - you are so caring.
You're an excellent teacher working in exceptional times and I could not be prouder. Thank you for all you are doing. Without you, a lot of children - including your own - would feel a lot more anxious about this pandemic.
In short, you're the best.
THE SUPERMARKET WORKERS
TO, my boyfriend.
For both of us to be working in different supermarkets during this time seems crazy. The other day we were viewed as unimportant and now we are called heroes for stacking shelves and getting people the food they need.
You come home, telling me about how many times you've washed your hands that day. You throw your clothing into the washing machine, making sure everything is clean the next day. When you come home, you finally get to sit down after working so hard.
Whether you're sitting at a checkout or putting food on the shelves, you're always making sure the customer fells safe as well as yourself. You set a wonderful example of how to be kind during an unkind world, and that's beautiful.
TO, myself.
As a supermarket worker I never thought I'd be seen as an important employee to the government. It feels weird to be praised by a customer because I am simply just doing my job. Despite that, it is very apparent my job right now is not the same as it has always been.
Although customers are supportive during these times, my store has a 2 metre policy that not all are sticking to. A customer who doesn't care, and decides to walk next to me, makes my anxiety jump through the roof. But I am proud of myself for staying calm.
I am proud that every day that I step over that threshold I am risking my life, for a good cause. Although, it is difficult. Customers often don't see the worry that me and my colleagues express. Customers don't see how sore my hands are from washing them all the time, nor do they see the empty warehouse because they have purchased everything they can grab.
They do not see the colleague who gets sent home because they are too scared, nor do they see how life threatening my job is. Despite that, I am proud to be a supermarket worker.
I am proud of every single essential worker on the planet. You are doing great. And if you, reading this, are an essential worker then I praise you. You are what keeps this world turning. And also a special thanks to the Vocal team, who continue to be supportive during these challenging times. It's appreciated more than you know.
Thank you.
humanity
A writer in her twenties wanting to share her random knowledge & opinions with the world✨
My Twitter and Instagram handles are: @leighooper