The Future Is Tele-
The global pandemic has shed new light on the decades-old tele-business model and how it's redefining the gig economy.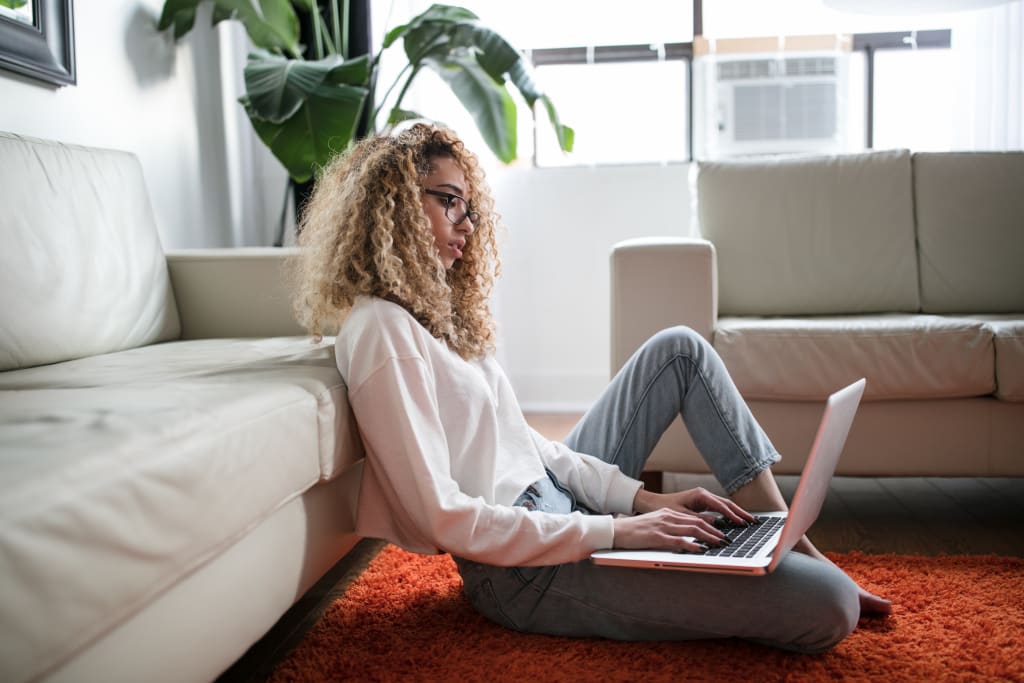 What started out as a government-mandated work from home policy last month turned out to be validation of one of our company's key strengths: our nearly seamless transition to a work from home environment. We had always taken a rather minimalist approach when it comes to Jerrick and Vocal's brick-and-mortar presence. To put it simply, we have long expected that our company's growth would not necessitate a corresponding increase in office square footage.
We envision running a billion-dollar technology company with a physical office that can house approximately 25-35 individuals at any given time, while maintaining a rotating and flexible schedule of in-person meetings. Even today, our office environment is set up for just this sort of structure; it's equipped with ample screens to host regular teleconferences, and dynamic floor plans that can be easily rearranged based on our company's agile sprints. We're almost entirely paperless, almost no file cabinets to speak of, and keep hard copy files only as required for compliance purposes. And on an operational level, our company is oriented toward fluid agile teams rather than fixed departments.
Our corporate culture was proactively designed to manage remote armies of staff at scale. This was at the very core of the founding team's business philosophy. Our current optimal headcount, depending on targets and bandwidth, is approximately 20-35 full-time employees supplemented by a pool of external contractors that fill in gaps where necessary and enable us to be nimble and proactive.
The company is currently at 22 full-time employees, after a 15% reduction in force in the wake of the COVID-19 outbreak, as well as a significant reduction in salaries across the rest of the management and operating team. External segment specialists have been temporarily limited to fill only essential job functions, and a number of our vendors have offered to defer open contracts, truly reflective of the strong relationships we have built with them.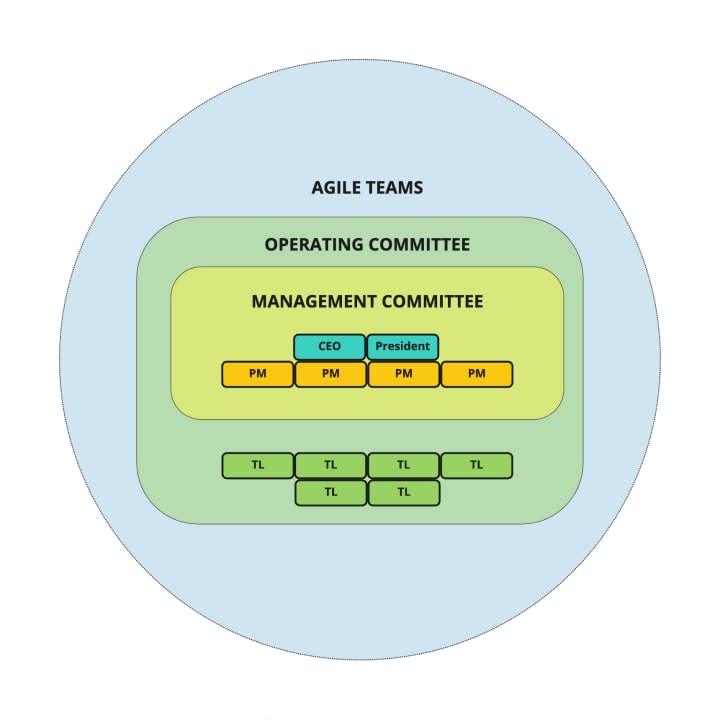 Our corporate governance, risk management, development, design, operations, and revenue production activities are centrally overseen by our internal Management Committee (MC), whose members have all worked closely together for at least 5 years. Each MC member acts as a Portfolio Manager (PM) that represents a particular business area. The Operating Committee (OC), is a slightly larger group that sits just below the MC, and is responsible for executing on the initiatives identified by the MC, which entails regularly reevaluating priorities while keeping all projects moving forward.
Each of Jerrick's agile teams represents one of the company's core business units: finance, operations, business intelligence, product design, and corporate communications. The Team Leader (TL) of the agile groups leverages the company's resources and applies them horizontally across a portfolio of businesses and assets at the direction of the MC as a whole or a specific PM. This is all to say that our management team has for a long time been studying and mapping out an agile business framework, which is a radical new form of business management. The capital light infrastructure is centered around a small full-time team and an army of external professionals.
Government Bailout
This level of discretion for small business loan approval (SBA Loan Program) is extremely broad and may amount to a huge boom to small business recipients as well as to the banks making these loans and charging fees and interest. Case in point: small businesses don't need to present proof of actual economic harm, and Congress is allowing lenders to determine eligibility rather than the Small Business Administration itself. Similarly, borrowers may not need to satisfy any credit-worthiness criteria or put up any collateral. There's no doubt these actions will be an important part of the landscape for small business recovery post-pandemic. Right or wrong, it will pave the way for a new era of small business success, though its long term effects have yet to manifest. In the whole of my career, I have never witnessed anything like this. As part of our team's own effort to contribute to the solution, we have partnered with Vimeo to help support small businesses through our Pay It Forward Challenge.
As it stands, the most immediate concern for the government is keeping workers who have not already been laid off on payrolls. The so-called "Phase III" legislation passed by Congress, the CARES Act, includes a provision called the Paycheck Protection Program (PPP), which gives the Small Business Administration authority to provide federally backed loans to help businesses with fewer than 500 employees cover operating expenses like payroll, rent, and utilities.
Though this has been widely described as a loan program under which some of the loan amount may be forgiven, such a description undersells its generosity and accessibility. While structured as a loan, the Paycheck Protection Program is, in effect, a federal cash grant that leaves small business owners with wide discretion on how to spend the money, as long as they maintain payrolls. The amount of the loan spent on operating expenses like payroll, rent, and utilities will be forgiven as long as the employer does not lay off workers or cut wages by more than 25%. It is the kind of rare moment that can be the difference between life and death for much of the small business world that lives hand to mouth.
We have been actively pursuing this grant for Jerrick–we have submitted our application and, as always, I will keep this community posted on progress. This capital will be immensely valuable for us as we continue to expand the Vocal platform.
The New Business Era
In the early 1970s, futurologists began to reimagine the relationship between home and workplace. A new wave of technological innovation seemed to be pushing together the private and public worlds that the Industrial Revolution had previously separated. These forward-thinkers imagined networked computers installed in an employee's home that would revolutionize the modern corporation. The introduction of this reimagined workplace, which became known as teleworking, would free humanity from the grind of the daily commute, enabling an easier blend of work and family life.
Back in the 1970s and 1980s, there were plenty of reasons to be excited about the possibilities of telework or flexible virtual jobs from remote locations. And yet, though the groundwork for teleworking was laid decades ago, it would take an exogenous event like a pandemic and subsequent global economic shutdown to solidify itself as a cultural movement and become as relevant as it is right now.
Some analysts hoped that less commuting would reduce western capitalism's dependence on fossil fuels, thus improving the climate. Others foresaw a revitalization of local neighborhoods, with dormitory suburbs transformed into thriving communities of home-workers.
As usual, it would take a long time for logic to prevail within a society driven by partisan interests and power-driven forces. 20th century trade unionists feared that the adoption of telework was just another ploy by employers to cut wage bills and erode workers' rights. Some firms recruited teleworkers as self-employed contractors, thus shirking responsibility for pensions, sick pay, and maternity leave, as well as neatly sidestepping health and safety laws. In the early 1980s, companies began engaging former employees as independent subcontractors who undertook to do a substantial amount of work for the company. Other firms offered loans to teleworkers for the purchase of home computers, thus ensuring that their self-employment status could not be called into question.
In facilitating the spread of these forms of non-standard employment, the rise of the teleworking movement was a precursor to the present-day gig economy. Today's growing gig economy is no longer a fringe idea conceived by futurologists, but a melting pot of multiple generations adapting to the new business era for economic survival. It would not surprise me to see the next iteration of the government bailout package paying small companies to not just maintain payroll, but to opportunistically grow it in the face of a diminishing market of business employment opportunities and historically high unemployment. The government could, in one scenario, opt to further infuse companies with cash to re-train a multitude of generations for a future in technology–I'm referring in particular to the younger generations who will come to rely less on the traditional educational pathways and the older generations who will need to rely more on themselves for financial stability.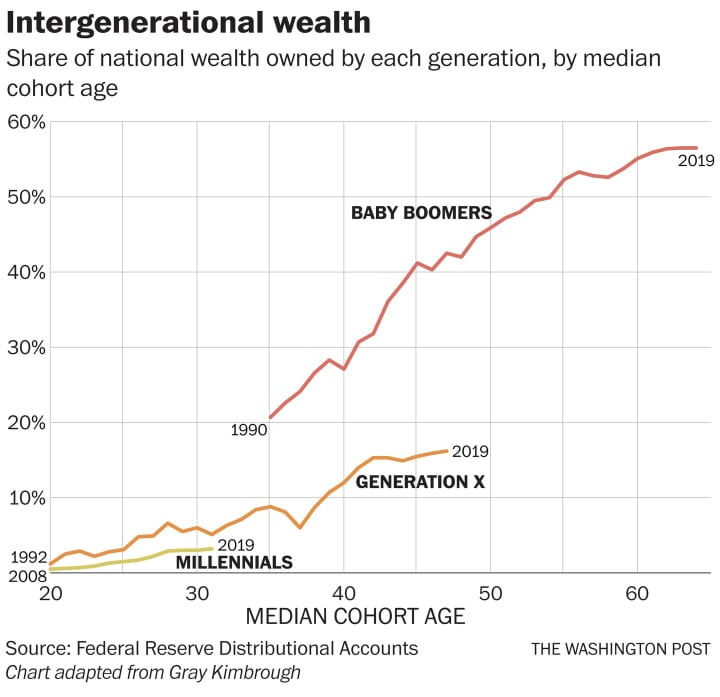 Gig Economy Bailout
I believe the gig economy has become such a crucial component throughout America's workforce that it was not surprising to see that many politicians are generally supportive of the action taken at the federal level. Take State Senator Joyce Elliott (Democratic congressional candidate from Little Rock) who voiced hope that the fourth part of Congressional relief would address workers that don't fit neatly into the existing silos for benefits. The gig economy will literally require its own bailout given the critical component it plays in the future economy.
"If you are part of the gig economy, if you are self-employed, at this point, we don't have instructions on how people like that who have traditionally not been eligible for unemployment benefits, how that process is going to work. I was told that's still being worked out. In the meantime, people are just waiting."

-State Senator Joyce Elliot
In this uncertain and volatile time, the ability to create a secondary or tertiary source of income that can be earned with skills a person already has is a powerful antidote to the feelings of panic and worry that so much of the global workforce is currently experiencing. The ability for someone to earn on their own terms is an empowering byproduct of this new world. Online education and courses in everything from administration, to learning coding languages, to content creation, to accounting to legal support have been surging over the last 30 days. Data indicates there will be a lot more people seeking to educate themselves in this way long after this crisis has passed. This gig economy may very well prove to grow at a far more rapid rate than anyone would have anticipated.
The Role of Today's Entrepreneur
I read recently of a robotic delivery service in Milton Keynes, a town in south central England, that could very well prove to be the future of ordering-in in an era of social distancing for the U.K. and worldwide. The service has miniature autonomous vehicles delivering food to the town's almost 200,000 residents.
Many of the top brands for meal preparation and delivery are skyrocketing while people are mandatorily spending more time at home and restaurants are open for deliveries only. Taking advantage of this trend, several small businesses that offer meal prep and delivery are also seeing increased demand. From home delivery services to enterprise teleconferencing solutions, in industries as broad as medicine or as niche as DIY crafting, entrepreneurs are solving a neverending slew of problems. I imagine there will be a "tele" prefix attached to every business sector, from tele-medicine to tele-dispensary to tele-tutor, and beyond.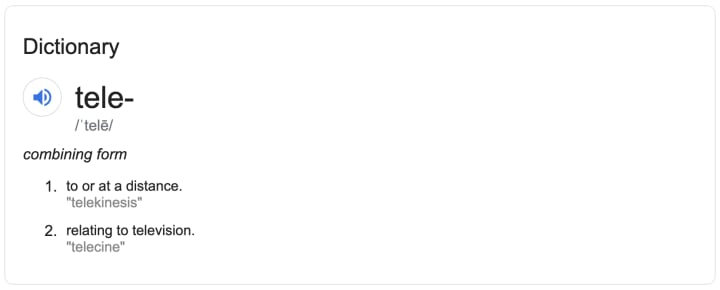 In short, the gig economy is the great equalizer. A mid-level graphic designer must now have an account on Upwork, a platform where clients are looking for talented freelancers. A celebrity who once relied on Comic Con for in-person appearances to drive income can now join platforms like Cameo instead to source opportunities to create personalized video shoutouts for fans. This is a time when we are all online all the time–from students to grandparents, from fans to celebrities, and from strangers to friends, we are all tele-existing. What used to be clearly defined class divides have already started to blur as technology and data continue to entrench themselves into our daily lives.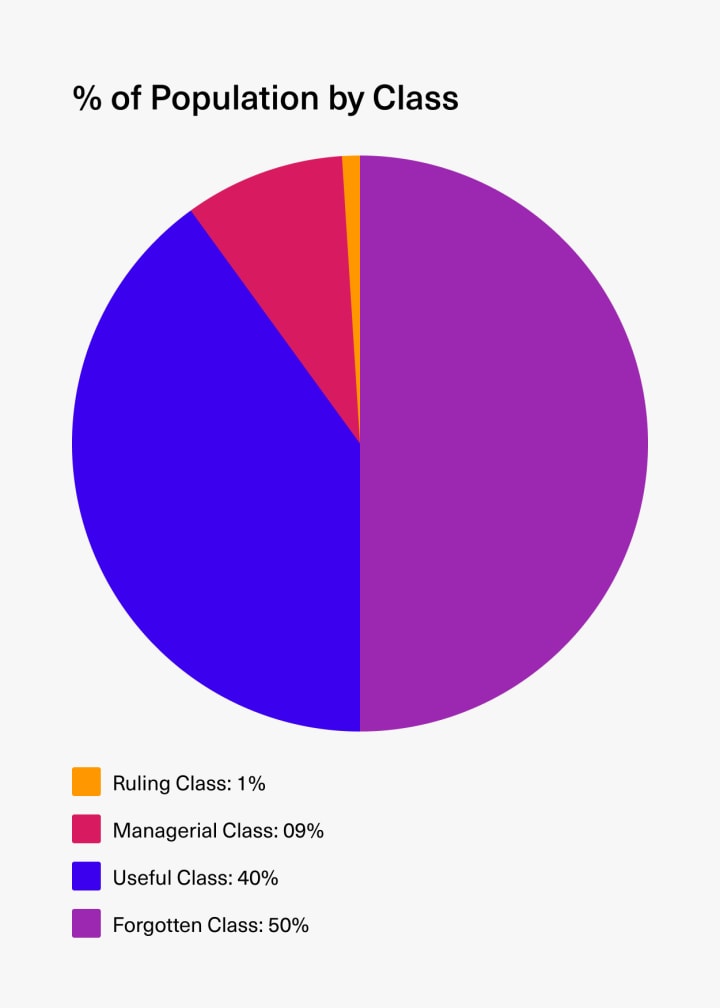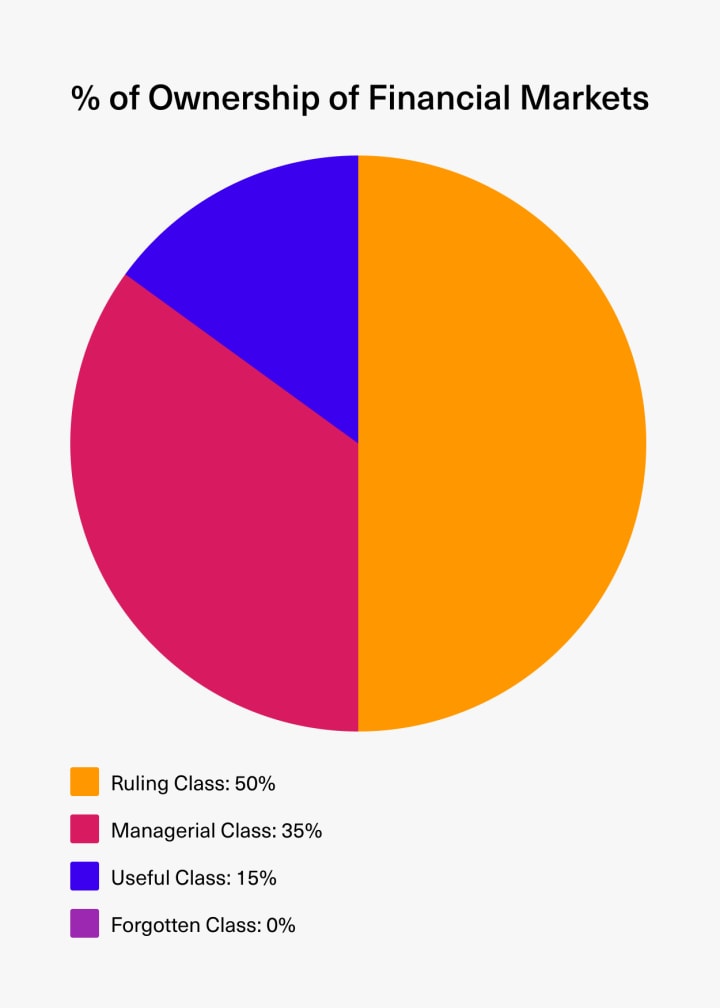 The gig economy presents an opportunity to democratize the workplace and bring about a level of equality that society has never seen before. I do not mean to oversimplify the complex factors that perpetuate class divides, or to say that the gig economy is a cure-all to break down these barriers; rather, I simply intend to point out that the gig economy, and emphasis on creating technologies to support it, represents significant progress in achieving organic redistribution of wealth. Harvard economist Claudia Goldin alluded to this conclusion in 2014, in discussing how the gender wage gap is not as much a function of sexism or employer discrimination as it is a result of overly inflexible work hours.
The key to equality, she argued, "must involve changes in the labor market, especially how jobs are structured and remunerated to enhance temporal flexibility. The gender gap in pay would be considerably reduced and might vanish altogether if firms did not have an incentive to disproportionately reward individuals who labored long hours and worked particular hours."
In other words, the fact that the gig economy is on the rise implies that wage inequality, due to gender or class divides, may very well be on the verge of cracking.
Where We Fit In
Our company set out to build a platform that would be more than just a revamped version of existing tools; it would be a technology solution for this world I've been describing. We built our flagship product, Vocal, to be a living, breathing ecosystem that would support this powerful moment of equalization and democratization among entrepreneurs and creators of all kinds. Vocal amplifies our creators' voices, helps them discover untapped audiences and raises awareness for their personal brand and unique skill sets, all while affording them monetization opportunities to support their creative endeavors.
In this regard, our north star metric has remained consistent: When our creators make money, we make money.
Content Distribution
The business landscape will change. The curtain will come down on many companies and many people will find themselves without a job. Some business models will become obsolete and most plans will need to evolve for the new era. Small entrepreneurial teams have the advantage of being nimble and flexible and are defined by their grit and resilience. We need to reimagine paths forward at the consumer, supply chain, and organizational levels.
After six months of the current bailout, the government will no longer be focused on helping small businesses in particular. In the fall, the government will focus on building the economy through infrastructure and direct investment policies. Small and mid-cap market companies will stall and ultimately fail if they have not yet outlined a way to pivot for success. Thousands of companies will close down when the bailout money runs out. The government will be pressed to keep the economic wheels going so that companies can find their footing. The government will need to realign and resume big projects in the next 12 months and help the construction and development industries, followed by air and transport. All of these will be the crucial focal point later this year. Entrepreneurs will be left to fend for themselves as we enter the election cycle of politics and stagnation among lawmakers. Now is the time for small businesses to refine their business models and pivot where necessary.
At this moment the first priority of world leaders is no longer economic growth; instead, it is the combination of two priorities: public safety and climbing out of a financial crisis. Lives will be saved and health care systems salvaged regardless of the short-term hit to profits, employment, and investment returns. At the same time, we find ourselves at a moment of collective pause, which I and many others believe is an opportunity for innovation and looking forward, much like the once-fringe technologists did all of those decades ago.
During this temporary change in priority from growth to mere survival, we have the chance to reevaluate financial and social policy that might very well save future generations from being as ill prepared as my generation has been for this crisis. How this new normal will evolve is still yet to be seen. It will in many ways be defined by the youngest crop of Internet users, the aptly named Generation Alpha. Personally, I'm looking forward to observing how this generation finds its footing in the Internet landscape, and how they will further define what it means to tele-live.
Reader insights
Be the first to share your insights about this piece.
Add your insights