Small Business—Big News
#SmallBusiness #News
For the past few decades, having a small business has become very profitable—of course, if you are a hard worker, and if you know the rules under which a small business operates. In the US for e.g., consumers are more often choosing a small business. The main reason for this occurrence is the personalized experience that small businesses can give. It is quite different compared to the impersonal approach that bigger companies provide.
Big Goals For Small Businesses
Small businesses certainly have some advantages. They can be more efficient, and forward-oriented compared to large corporations. But still, there are those situations when a small business seems to be a little too small. For instance, when it comes to dependability, big companies still have the advantage. That is especially emphasized in the economic sphere. This happens because larger companies are perceived as more economically valuable, or better customer-supported. There is an unwritten rule that clients have more trust in larger companies. It is the psychology of a buyer. In the client's subconscious level, a bigger company usually indicates a successful company. That kind of image creates a shortcut for your prospects. In the eyes of the clients—a bigger company means a better and safer choice.
How To Make Your Small-Business Look Bigger?
1. Make A Website, And Set Up A Professional Email.
Believe it or not, these things make more influence on your business than you may think. If you're still using public email accounts like Gmail or Yahoo for your business communication—forget about it! A personalized business email will make you seem more serious and professional. A web domain can be registered very inexpensively, and be used to create a business-personalized email account. Once you have a domain, you should also place a website for your business. If you're a start-up business without the budget for a professionally designed website, do not worry too much. You can find plenty of online tools for website building. This will help you at the very beginning. Do not forget that your website is almost like a shop window, so be sure that it represents the best of your business.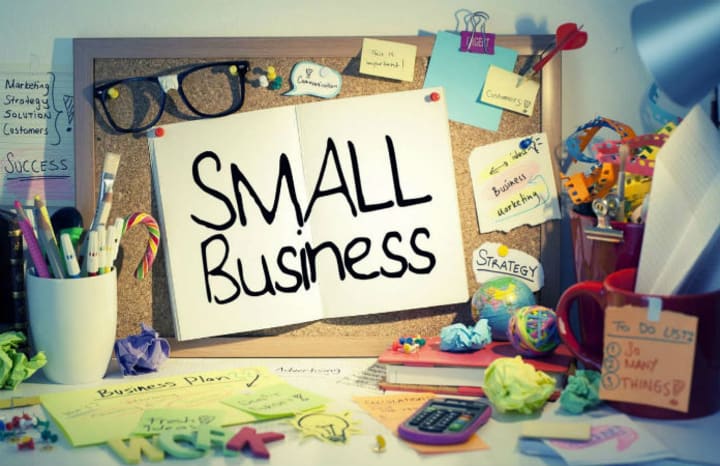 2. Use A Business Phone System
An adequate phone solution is substantial, even for the smallest business. By choosing a business phone system, you will be able to see your startup grow. Try using the features such as professional greetings, direct calls switchboard, etc. Implementing this technology, you will be on a good track to make your small business look big. You may even fight the biggest competitors showing you can offer the personalized services of a small business that can back up the capabilities of a bigger company. This simple-used technology is a great solution for business of any kind, or any size. The reliability of business VoIP, and its advanced features will help you stay connected to your customers and employees. And above all, it will make you look highly professional.
3. Change Your Business Card Titles
Changing a title is a good way to transform the image clients have of your business. Many start-up business owners put the title of "Owner," or "The President" on their business cards. Afterwards, they usually take all the calls, and service the customers. That just has a tendency to make potential customers a little confused. They may even think that such business is inexperienced or undependable. When you don't include such a title, you can introduce yourself in any way the situation requires. There isn't anything wrong with doing the work, even if you are the owner of the company, but it might not be best to promote that fact while your business is still growing.
4. Be Friendly On Social Media
We already know the fact—if you're not present on social networks, it's almost like you don't exist. Nowadays, an online presence is crucial in having a successful small or startup business. You should regularly post info, or useful content on your social media. Believe it or not, this will help your small business in lots of ways. Social media can be of great help in order to boost awareness of your brand, or set your business up as an authority within a particular industry.
Make your LinkedIn, Facebook, and Twitter profiles in order to announce company news, or share relevant articles. This way, you will be able to create new opportunities for your company, open up new potential markets, and acquire new customers.
Regardless of whether your business is small or big, whether you're a startup, or already established in the world of business—the image sells! Keep in mind that despite the quality work you may provide, the image you send to others has a great impact on your future business.