Should I Become a Writer?
If you're asking this question, deep down, you already know the answer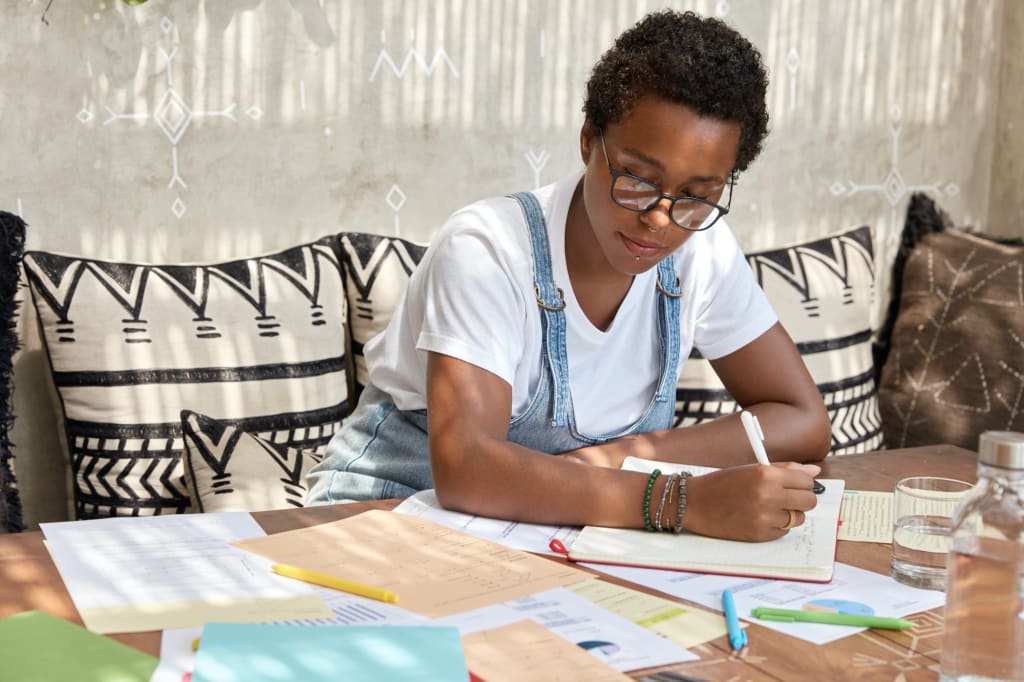 Credit: wayhomestudio on Freepik.com
If you've signed up to Vocal, or you're just browsing, you might be a reader, but it's more than likely you're writing content too. Or you want to.
Perhaps you write to make money, or as a funnel for traffic to your website, to promote a product or service, or perhaps like the good old days, just because it's fun. Whatever the case, I want to tell you a short story about how to understand if you should be a writer. This story is about me.
My story will help you decide if you should be a writer.
I'm not a fan of talking about myself when I'm writing articles to help other people, but like it or not, this story is about me. But I think it will help you.
Signs You Are a Writer at Heart
In an interview, JK Rowling was asked "Why did you want to be a writer?" Her response made me sick to my stomach. She replied "Why don't you want to be a writer? Why doesn't everyone want to be a writer?" She knew writing was her passion. She knew her passion! That made me feel jealous and insecure.
When that interview was broadcast, I thought I didn't want to write.
I viewed writing as an academic chore or the tedious toil of churning out books at the demand of other people.
But here's the thing: I'd been writing all my life. Have you?
Shhh, be quiet Passion. I'm pretending I can't hear you. If I acknowledge you, then I'll have to do something about it.
In my first school year, when I was 5, I made a tiny paper booklet and wrote a short story about a pig. It's one of my first memories. Writing a fucking book. I said be quiet passion!
When I was 10, my friend got a computer with a word processor on it. I would sit in his downstairs study and write small stories and, believe it or not, motivational and self-help blurbs. That's right, motivational posts before it was cool and there were no clicks to bait or internet not even bait them on.
A few years later, I would use another friend's computer to write comedy scripts. Comedy. Scripts. Writing. Boom. Boom. Boom. I said shut up Passion! I'm trying to ignore you.
At home, I had binders for these scripts, that contained drawings, sketches and a handwritten series of stories called Space Stuff, about a guy in a wacky world which read like Airplane: full of bad puns and literal humour. I even had a stab at a feature-length film script when I was 18, and again when I went to university at 21, not that either got past the first couple of scenes.
University also got me using email (this was 1998 so it was my first experience of it). I began writing long emails to friends and my girlfriend's email account and she said, "I can see you're really into this, set your own one up already." Shhh, Passion.
When web 2.0 kicked off, I had a blog. Of course. I had several, in fact. I've never stopped blogging since 2001. I had one about holidays and social life, one about existentialism, one about news and satire, then later, a few music blogs. For the last time, Passion, please shut up! I'm trying to explain I don't want to be a writer.
No, wait. Don't shut up. I think I might like writing.
I began taking it a little more seriously. I got a gig writing for a music webzine. And another, then one more. I had my own weekly column where I reviewed the singles released. Then, in 2016, I wrote my first Medium article and began to make money. Actual, real money that buys goods and services. Can you believe it? A few years later, I signed up to Vocal and received bonuses, tips and money for reads.
It turns out that I knew what my passion was all along. I've always been a writer. All I needed to do was stop thinking about how I didn't want to be one.
What About You?
Are you writing because it's fun? Did you write stories when you were young? Do you buy pens and notebooks when you've already got enough? Do you love blogging or writing long Facebook posts, enjoying the buzz of putting sentences together, sentences that you know people will read?
Our passion comes to us. We don't need to find it. We just need to listen.
Even when I was writing for music zines and blogging every day, I didn't think I was a writer, I didn't think it was a real thing, because I enjoyed it. It came too easily to be real work. I heard comedian Steve Harvey say:
"Your gift is the thing you do best with the least amount of effort." – Steve Harvey
You've probably written all your life so far, as I have. It's why you're here, reading this article. It's why you're browsing Vocal when there are a billion other websites. Look at your life. There is your passion. There is your gift. It's been speaking to you from day one. Do this, and there's a chance you too will realise you're already a writer.
--
Sign up to Vocal to write and contribute to this site.
Note: This is an affiliate link and the author will receive a small one-off payment for your membership. This will cost you zero extra money.
Reader insights
Be the first to share your insights about this piece.
Add your insights