Servant Leadership: Definition and Advantages
I have 19 years of experience with the business, I know what works and what doesn't.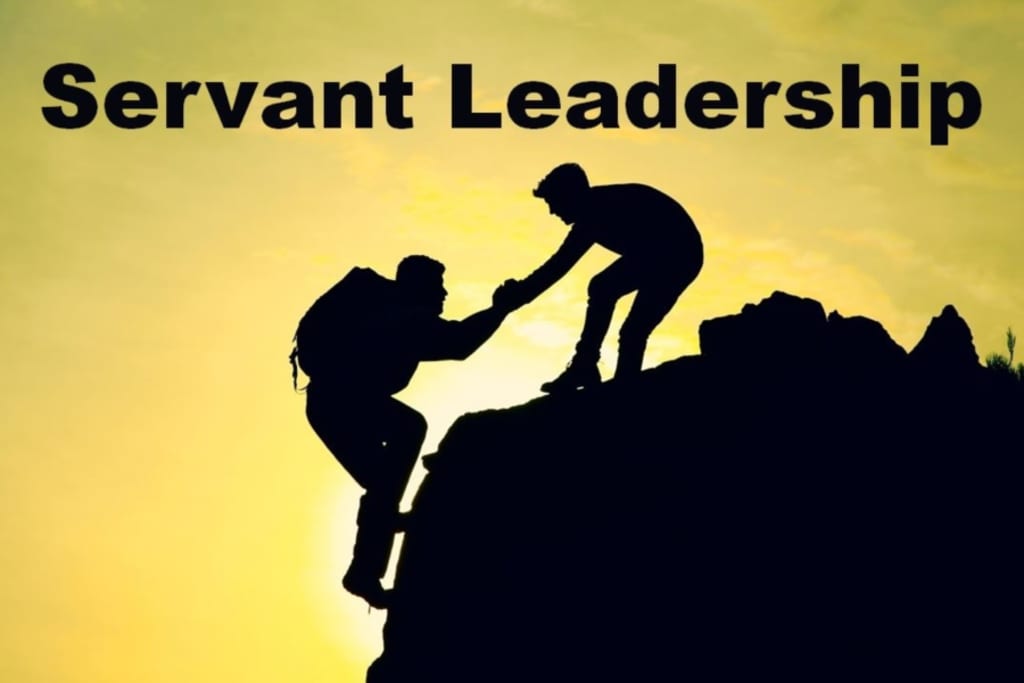 By and by, I'm astonished the way in which this class winds up falling in line to my current thoughts or discussions happening in my head or over some wine with my significant other. Growing up I didn't have some job beyond the family business company, real estate. My sibling and I would help my father with doing most of maintenance (never did rooftops and so forth). After I graduated from high school, I painted condos and did handy man projects. From that point I took real estate sales classes to acquire my permit. When this was finished, I started learning the property manager side. Having the concise knowledge growing up making repairs I had a decent start with problem solving. Thinking back, I would have said my father was the "do as I say" style to me and that was suitable at that age and level of knowledge.
As I have become more engaged with the management throughout the years this is a debate, I can say we have month to month. "Do we truly need their feedback"? Servant style leadership is acceptable as far as certain businesses but has no place in others. For instance, an EMT on site of a mishap shouldn't get some time to make sure each and every other individual on site concurs with his approach to cutting the door open and getting the driver out of the vehicle. Less experienced workers need to pay attention and learn. I have always been the quiet sort of type at first, you can learn a lot of experience by listening in and watching others.
Recent examples of my battles including employees include programming upgrades and some marketing material. Our property the management programming was server hung, not cloud based. Going to the cloud costs as much as a part time employee so normally you weigh the upsides and downsides for a PT person or upgrade. Essentially the software can't call in sick right? After a few meetings with us decision makers we chose to ask staff their thought process. Obviously, they generally loved it and it will save such a lot of time… I was not in favor of doing the switch. We wound up doing the switch a year prior and also have not yet utilized an advantage the cloud version offers. That is evolving now.
On the opposite side we made a marketing piece between the 3 appropriate managers and had a final draft. The 100 percent servant leader among the 3 of us chose to get another input and wound up mudding the whole project.
I believe there is an appropriate time and place for each management style. Our office isn't a multi million dollars company that can afford to attempt new ideas since employee A feels quite a bit better. We are a family business company that has over 80years of experience and procedures that work. I for one have found the more younger the worker the less desire there is to be forceful and take charge of the situation. Taking charge comes from paying attention and learning different strategies when required.
The key is blending various styles and keeping with your company in business. I generally approve of getting employees involved at the begin to accumulate ideas and concerns on the subject. The management ought to take those, do research and decide on the last decision. At times we might go look for follow up input however the more you ask the more times answers will change. The project might in all likelihood go on forever! I have 19 years of experience with the business, I know what works and what doesn't. This doesn't mean I am not open to various ideas or ways to getting things done but I will likewise take control and let you know when it's going bad.
Reader insights
Be the first to share your insights about this piece.
Add your insights