Self Publishing with Blurb
A Smashwords Alternative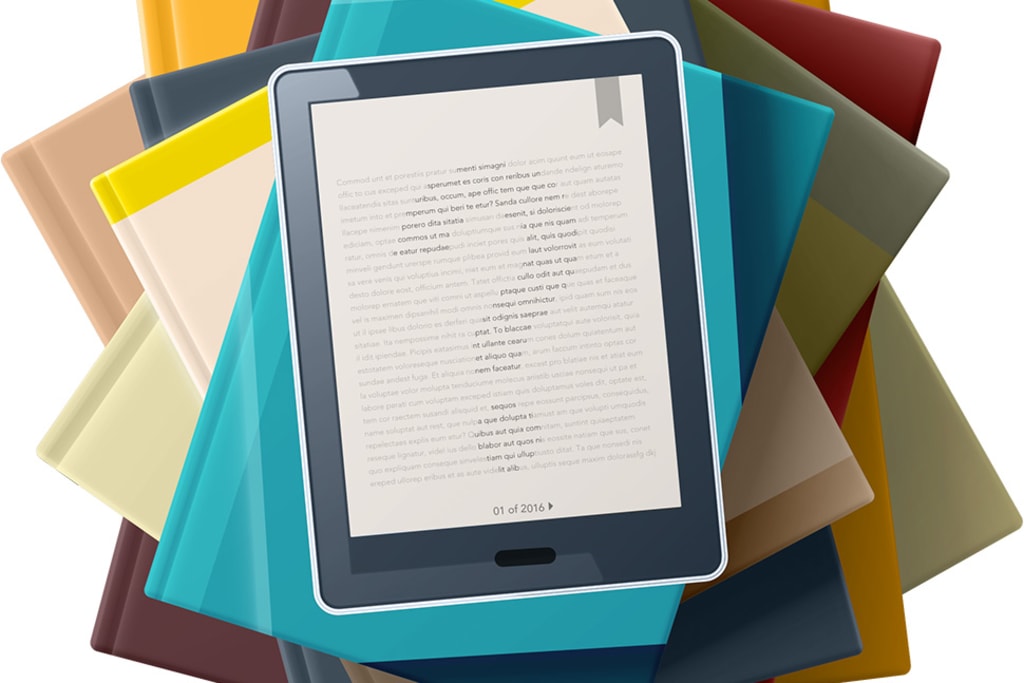 Hello again, everyone. The last time I wrote an article about self publishing through an alternative for Smashwords, I complained about Lulu. The short version is that unless you pay for their services, which would make them a P.O.D. company who publishes your work; and as such not actually self publishing, it is not a good alternative to Smashwords.
I haven't written anything on this subject for a time because I wanted something brand new and unpublished to publish through the next company on the list of alternatives. Real quick, that list seems to have changed since my last article, but Blurb, a supposed self publishing platform, is my next one on this list.
First and foremost, self publishing means that you are the publisher. You are publishing your work through a platform. P.O.D. or print on demand, means you are hiring a company to publish for you, and I do not consider that self publishing because the company is the publisher.
On to Blurb!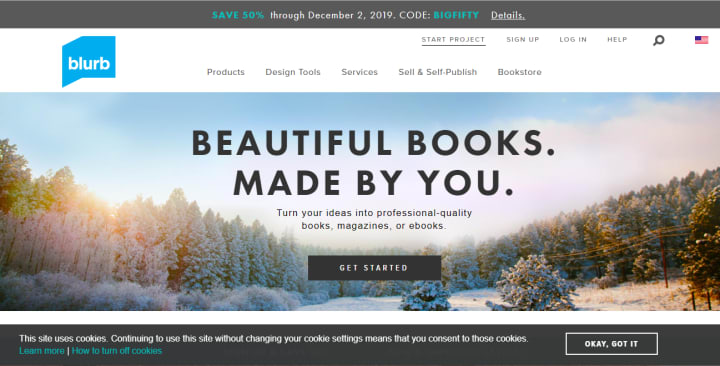 You can see from the picture above that Blurb offers services, so right off the bat, I'm guessing this is actually a P.O.D. press, which also allows writers to self publish. If you hover over the sell & self publish tab, you'll see that Blurb works in conjunction with Ingram, but in order to provide you all with an experience, I began by clicking sign up.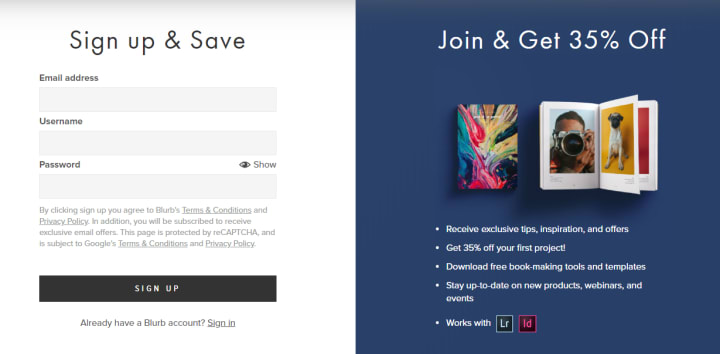 Oddly, after inputting my information, I didn't have to confirm my email address. I went ahead and clicked start project and was presented with a list, which best described my project. From the list, I didn't really know what to choose; the book I wanted to publish is a non-fiction manual about shopping for, owning, and maintaining a particular item.
Because it's a manual, there are photos in the book, but it isn't a comic book or graphic novel. It isn't a "layflat" photo book. It isn't a novel. I went with novel anyway to continue the process.
By the way, publishing this book through Smashwords or KDP allows the book to be processed and published without choosing anything more than a genre. All the photos are properly formatted, so they just appear on the page between the text.
Back to Blurb. I clicked novel.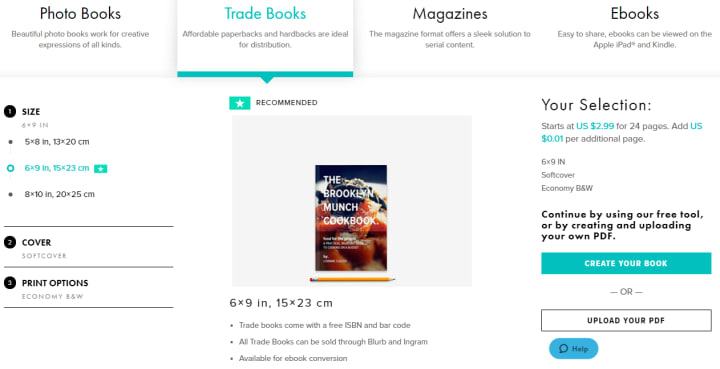 You can see in the photo above that off to the right hand section, I'm already being charged $2.99 for 24 pages, which is about the length of the book in question. I think, at a 6 by 9 format it's actually 36 pages, but as you might guess, I didn't go any farther. I will not pay to publish my book when I can publish it for free through Smashwords, Kobo, or KDP, and since Smashwords distributes to all online retailers, and KDP allows me to make print copies, I'm done.
Blurb is not a self publishing platform. Blurb is a P.O.D. press. In order to dig a little deeper, I decided to see if any writers had tried Blurb.
According to Trustpilot, there are 713 reviews from writers who have published through Blurb, and for the most part, Blurb has received positive reviews. After reading numerous 5 star reviews, I noticed that most of them were extraordinarily homogeneous, stating something like:
This is the site I had searching for in that it provided for fulfillment of my needs. The format was easy to use, navigation was simple, the order was delivered as promised, and the quality of the product was superb.
Yes, a lot of the reviews have misspellings. Most of the 5 star reviews are also from families who wanted to print out photo books of their pictures from summer vacation. Naturally, I wanted to know if Blurb actually helped writers sell their books, but I couldn't find any information in the 5 star reviews. I went to the 1 star reviews to get the opposite perspective.
Out of 67 1 star reviews, most of those were something along the lines of:
I ordered a Blurb Photobook from the UK. First the cost of shipping by the cheapest method was 22 pounds, and they I got a message from UPS asking for a further 19 pounds for some sort of inport tax. That on top of a very expensive product makes this a ridiculous service
Again, most people who use Blurb seem to be doing so in order to produce photo books of their personal pictures to share with friends and family. Judging by these reviews I have two assumptions.
One, Blurb is probably great for creating a single photo book to display during the holidays so everyone can see what a cool trip you had with your family.
Two, writers do not publish novels through Blurb, and if they do, they do not seem to sell well.
In conclusion, I do not believe Blurb an alternative to Smashwords. It is not a self publishing platform. If you would like to employ a third party to publish for you, Xlibris is a wonderful P.O.D. company, but they are expensive, and their salesmen will not stop calling you all day and night every day and night trying to sell you more services.
If you have the money and the perfect book, Xlibris can be a great way to go, but as I have mentioned before, I have personally spent over $10,000 on Xlibris services before I self published, and I did not earn more than $75 from sales through Xlibris.
If you have $10,000 to spend, you might as well self publish through Smashwords and KDP, and then spend all that money on ads and marketing services. You could also drop all that into a mutual funds account and just watch it grow....
Thanks for reading. Good luck on your writing journey. Be sure to drop by my Editing Services and Free Resources tab where you can read more articles about reading, writing, editing, publishing, and marketing.
I will not try to sell you services. You can read all the articles for free. Thanks again for your continued support.