Schäfer's Round Up - Third Time's the Charm
This week I 'ave mostly bin readin...
Anyone else remember The Fast Show? No? Arthur Weasley coming out of his shed and telling you he's mostly been wearing nipple clamps?
No? OK, then, moving swiftly on...
Here's a handful of pieces I enjoyed this week. Knock yourself out!
The Precipice by Stephen A. Roddewig
Why I think you should read it: It's a solid bit of horror, and gorgeously descriptive.
Stand out line:
The first line is a strong contender. It pulled me in immediately. I got the sense straight away that he was finding a corpse. It set the mood and hooked me. But aside from that:
felt his heartbeat slowing even as his skin rippled with the static charge that hung in the air.
Somehow that line painted a vivid picture for me.
Here it is:
+
Whale Song by Celia in Underland
Why I think you should read it: Because we all need our hearts broken from time to time. This is painfully poignant, and it thrums with the awesome strength of a mother's love. (Don't look up quokkas, that will ruin the point somewhat.)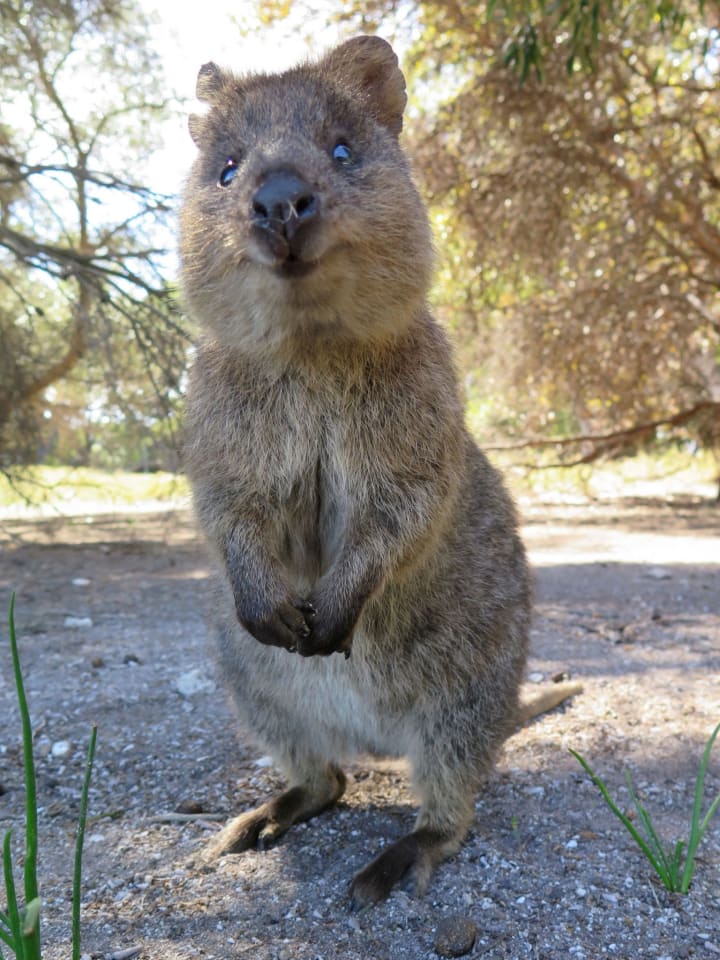 Stand out line:
The last one - and I'm not going to quote it here, because I want you to experience the build up to it and that sucker punch to the gut for yourself.
+
Anamnesis by Bridget Couture
Why I think you should read it: Because it will make you cry, or as near as dammit, and there aren't many written pieces that I can say that about.
Stand out line
There's always life in a memory, if you look for it. There are always traces in the sand after the walker is gone.
+
The Lineman by Zack Graham
Why I think you should read it: Because it's one of the weirdest and most compelling things I've read on here in a long time! It's creepy and strange and ever so slightly unsettling in all the right ways. I love that Zack gives us a little peek behind the curtain, as well. Always interesting to see the little seed where story ideas come from.
Stand out line:
Not the best line, but the one that piqued my curiosity, and said, ooh, this piece is different...
Just like the dream. There wasn't much left to go now.
Go and give it a read.
+
Hansel and Gretel and Hansel and Gretel by Gerard DiLeo
An original re-telling (yes I know how that sounds) of the famous fairy tale.
Why I think you should read it: Honestly, I've never seen it told like this before. Quirky and different, the voice and the sense of humour are distinct and present throughout. This writer has a bunch of solid pieces, so it is well worth your time to browse their page. The multiple references to two, second, double will make you smirk. The house in the cover picture even has two chimneys - the attention to detail is such that this story will hold up well to a second reading.
Stand out line:
Unlike their fair mother, Gretel, Lisha was, first--red of hair and had a ruddy complexion. Secondly, again unlike their fair mother, Lisha was alive.
Here it is:
+
There you go - those were some of the pieces I enjoyed this week! Thank you for stopping by. If you have any fiction pieces you recommend (yours or someone else's) you are very welcome to link them in the comments and I will give them a look. Please tell me why you recommend them - what makes them stand out.
Quick note: I've had a surge of comments in the last few days, exactly at the time another project has pulled me away from Vocal. I will respond to everyone properly in the coming week, but please know that if you are one of those supportive souls, your kindness is noted and much appreciated.
+
Previous installments:
Is it worth linking to any of my other stuff here? Does anyone ever click through?
Here's a bit of micro that I was pretty proud of when I wrote it (very short, only 100 words, so will only take you a minute):
About the Creator
Flexing the writing muscle.
Never so naked as I am on a page. Subscribe for "nudes".
I'm also Twitter if you'd like to connect elsewhere.
I value feedback, and reciprocate reads and comments.
Also writing under the name S.E. Holz
Reader insights
Be the first to share your insights about this piece.
Add your insights