Scenes From the Retail Apocalypse
The latest projections for physical retail stores highlight that "Winter is coming," and all retailers need to rethink their strategies–quickly!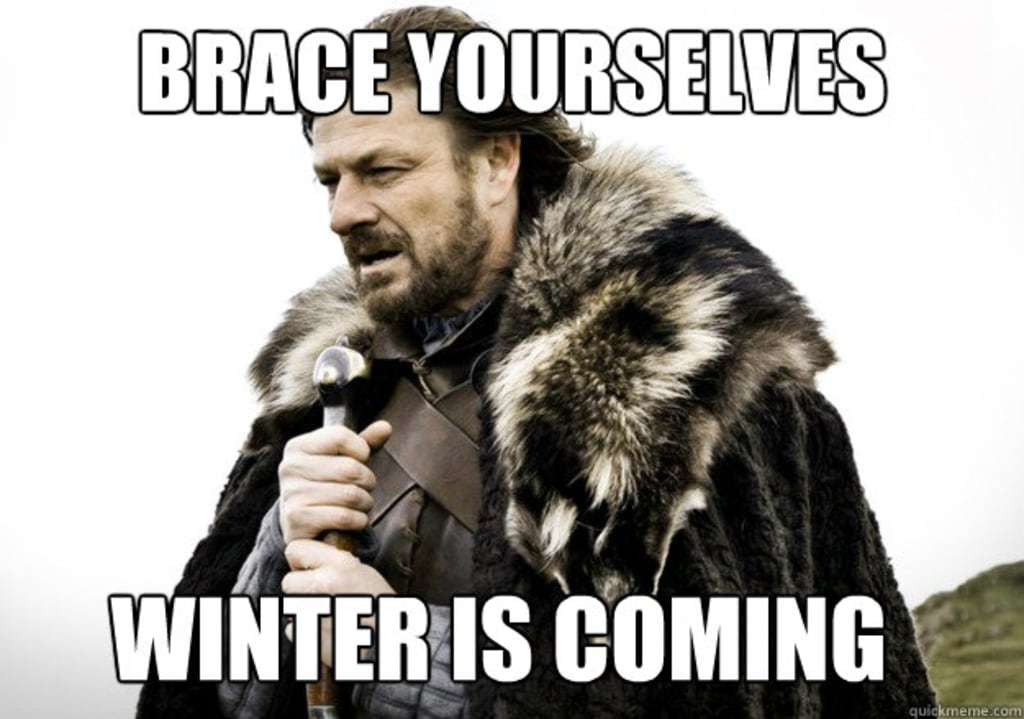 Remember the classic "death scene" from the movie Deep Blue Sea (can the movie actually be 20 years old now?), where Samuel L. Jackson's lead character offers sage advice to his cohorts, who are trapped under the ocean with him, along with a huge shark? The iconic actor delivers this sage advice, just before he shockingly gets eaten mid-soliloquy:
"Now you've seen how bad things can get, and how quick they can get that way. Well, they can get a whole lot worse..."
Well, today, just change his clothing choice from a wetsuit to a power suit, shift the setting from the wreckage of an undersea lab to a well-appointed corporate board room (and, of course, throw in PowerPoint!), and Samuel L. Jackson could have just as easily been speaking today to retail executives, delivering an outlook on the future of their industry!
We thought we were already in the so-called "Retail Apocalypse." We have thought that online shopping's impact on the traditional "brick-and-mortar" retail store business model has been nothing less than profound. However, a just-released report from UBS shows that if we thought the retail landscape was in the midst of a huge, disruptive change, well, we haven't seen anything yet! Indeed, for physical retail stores–and for shopping centers, malls, and the investors in them–winter is coming–and it is coming quickly!
If the UBS projections are correct, the "Retail Apocalypse" is about to get a whole lot worse–much worse! The open question then for retailers that operate one location, or thousands, and are open in the mall, or on main street is today a stark and simple one: How do we survive?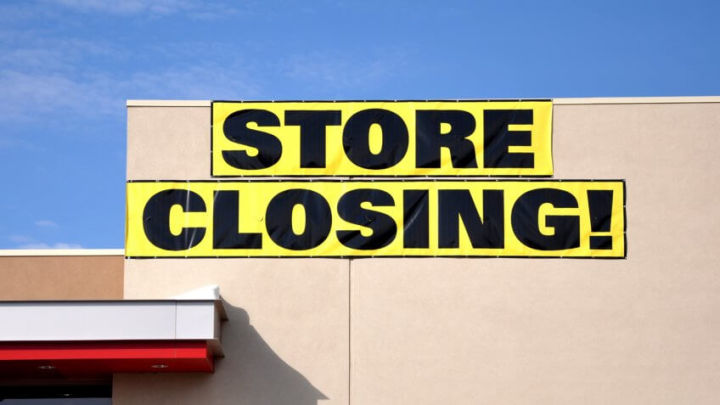 The retail landscape has been changing–and shrinking–rapidly over the past few years. From Circuit City to Linens 'n Things to Toys 'R' Us to more recently Radio Shack and Payless Shoes, entire chains that have been household names for decades have simply disappeared, consigned to the proverbial "ash heap of history." Other major, huge national chains, such as Sears, J.C. Penney, Macy's, GNC, GameStop, and many others are seemingly "circling the drain," dramatically reducing the number of stores they have open in a last-ditch attempt at surviving in a rapidly-evolving retail landscape that has seemingly left them behind. As more and more of us take our shopping and spending online, physical stores are closing at a rapid rate, and this will have profound impacts on both the retail industry and further transform the way Americans shop in the future.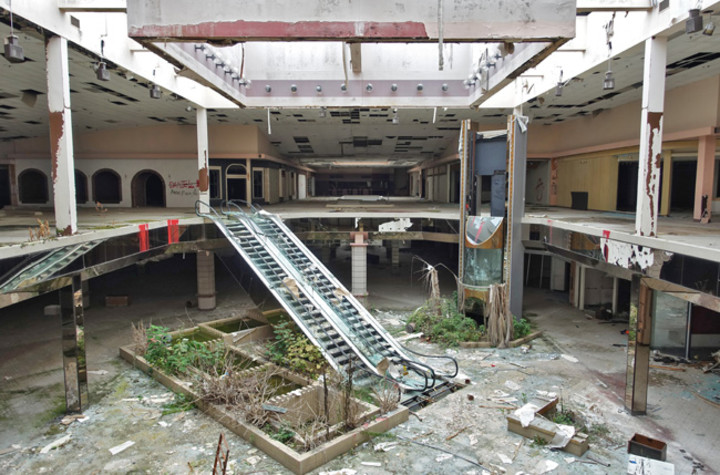 Just how bad can the Retail Apocalypse get? According to the recent UBS report on retail, their analysts project that well over 75,000 retail stores will close in the U.S. by 2025! By their estimates, over the next 5-6 years, we will see the closure of:
21,000 apparel stores
10,000 consumer electronics stores, and
8,000 home furnishing stores.
The driver in all of this is simple: online shopping is growing at a rapid rate! Consider that at present, online sales make-up approximately 16 percent of total retail sales. By 2025, UBS estimates that online buying will rise to a quarter of all retail sales! As the discussion on the UBS report below shows, all of this will have a dramatic impact on the retail landscape–and yes, as a consequence–on the retail real estate market.
Analysis
We have become almost numb to the tales of woe that have been coming from the American retail industry–indeed from the entire global retail sector of late. Failing! Bankrupt! Doom! Gloom! These are the adjectives that we have come to associate with "brick-and-mortar" retail today. And yet, despite all of the signs that we are moving more and more of our shopping online, the physical store will persist! The very, very open question however is in what form–and in what numbers–will physical stores exist in the very near future?
As a strategic management consultant and professor, I do strongly believe that physical retail will continue to be an important part of our society going forward. However, what I do foresee is a mashup between online and offline retailing. "Stores" will continue to exist. And yes, the stores of "convenience–" the local market, the corner gas station, the drug store, and yes, the bodega, will continue to exist pretty much in the same form that they are today. There likely will even be growth in these stores of convenience and need. However, more and more, the presence of the physical retail location will be to serve principally as a facilitator/gateway/"last mile" for the online presence of retailers.
The physical store will more and more be an outlet–a display site for some of the goods offered by the retailer, a center at which your shopping and lifestyle questions can be answered, and yes, one delivery point for goods that you ordered online or even in-store from the retailer. The store–such as it will be–will be more about the brand, and the lifestyle associated with it (or at least, the style marketed as such), rather than the single touchpoint to try and resolve the often complex relationship between consumers and the stores and brands that they love. The store will be more of a showroom, and less of a warehouse filled with everything and anything a customer might want, as their particular size, style, color, product options, etc. needs will increasingly be fulfilled by shipment rather than immediately in-store. The store will thus become one of many touchpoints between a brand and its customers. However, the brick and mortar store will continue to be the most important of these connections in the minds of most consumers.
So, what particular retail market segments does all of this portend bad news for over the next decade or more? Certainly, the modern day department store will come to be regarded as the holdover between the way business was done and the way business will be done in the very near future! As a company, can you truly justify the relatively low traffic and sales numbers across a wide expanse of floor space occupied by slow-moving–and costly–merchandise? Big box? Think big fail! Increasingly, the "store" will be thought of in smaller terms, as a showroom, not as a storehouse. No longer will one be able to waltz in and find the shirt you want, in the color you want, in the size you need. In the store of tomorrow, the "store" will be a place at which you can see the style of shirt, order it customized to your needs, and perhaps pick-it up days–or perhaps even hours–in the future.
Perhaps the most surprising sectors to be disrupted by the looming, true retail apocalypse though are the non-routine, high-touch sectors of the market that UBS pointed-out as being extremely vulnerable. Take fashion for instance. It's one thing to buy shoes online from Zappos or to buy clothing "basics" such as polo shirts from Lands' End, or t-shirts from many sites. However, it's quite another thing to buy high-end clothing without seeing it physically or trying it on. Thus, as one moves up in price point, the thought in the past has been that shoppers will gravitate to physical stores. However, today, we see more and more retailers succeed in penetrating the clothing market on all levels online–regardless of the gender, style, or price of the goods they are selling.
And take home furnishings as another example. A couch? A dining room set. A mattress. These are infrequent purchases, and items that often are high-dollar, and very particular in taste. While we have been accustomed to the furniture store, this category of store is inherently limited in its selection in terms of brands, styles, and colors–for reasons of floor space and inventory costs. However, if the home furnishings store is more of a showroom of possibilities for the customer, then the shopping experience can truly be made better if the retailer is focused on not selling what is in the store, but selling the store, and what it can offer to the shopper.
In the end, the value proposition is the key thing for retail executives to keep at the forefront as they set their strategic course–as it has been from the outset of retailing. This has been true from the first general store until the development of the superstore, through today's online shopping experience, and into what will develop for tomorrow with virtual reality, and the tech tools to come. What the "store" will look like a decade from now will likely dramatically change, as will the number and size of stores that will be physically sited.
If we would look to a model, as for what the future of retail will look like, one need look no further than your local Apple Store. In the urban and suburban areas where one finds these situated, they become the hub–the nexus–of all things Apple. Want to try out? Want to buy? Want to pickup? Need help? You go to the Apple Store! The Apple Store has become the hub for all things Apple. And as we look across the retail space, as retailers experiment with home delivery, store pickup, Geek Squads and much, much more, the one, constant thread is that retailers need to meet consumers where they are with what they need–and of course, at a price point that will satisfy them.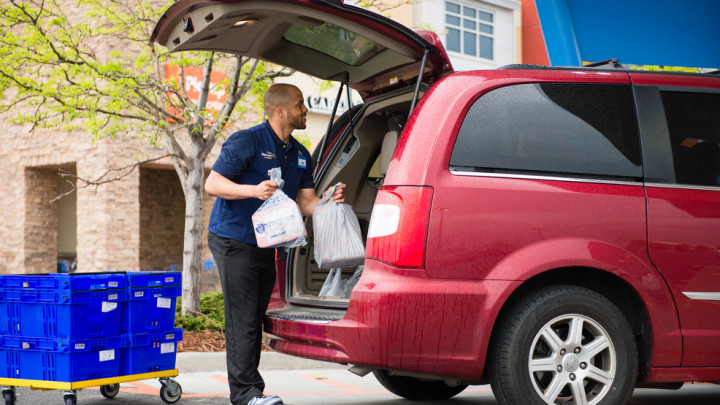 The bottom-line still–and will always be–the bottom-line! For retailers, that will mean coming up with new and inventive ways to be the "Apple" of their consumer's eye–literally! A truism of modern marketing is that the more "sticky" your brand is–online and offline–the more dollars consumers will spend with you. That is why we see the Walmarts, the Home Depots, the Targets, and more, looking at how they can better engage customers on multiple fronts, and through multiple channels, from those who simply shop in-store, and those who shop exclusively online to the rising market of those of who will place an order online and pick it up at the store–or better yet in our sedentary society, in the comfort of our cars! And as small retailers try and come to grips with these changes, there will be a world of opportunity for technology companies, and a whole range of service providers who can help them deal with the changes that will need to be made to physical stores in order for them to survive and thrive into the future.
Buckle-up kids–it's going to be a bumpy ride! But I do believe that at the end of the day, we will likely see new, innovative, and exciting store concepts emerge that will propel retail into a new post-Retail Apocalypse era.

About David Wyld
David Wyld ([email protected]) is a Professor of Strategic Management at Southeastern Louisiana University in Hammond, Louisiana. He is a management consultant, researcher/writer, publisher, executive educator, and experienced expert witness. He is the founder and publisher of both The IDEA Publishing [The Best in News, Information and Content Marketing] and Modern Business Press [The Best in Academic Journals].
David Wyld's Online CV
Social Media Links to David Wyld:
on Facebook
on Twitter
on LinkedIn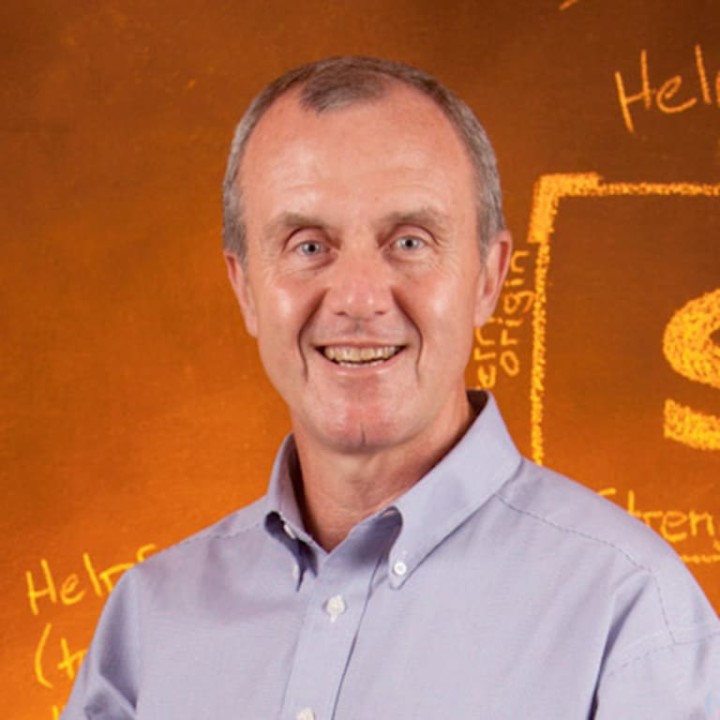 Show Your Support for Professor Wyld and This Platform
Like what you just read? Did it make a difference to you? If so, please see and share this article through social media, email, and even the old-fashioned way of printing it off for a colleague or friend!
And while you're at it, ask yourself a simple question: Was the info worth a buck or two—or perhaps a whole lot more to you, your career, your company? If so, please consider "tipping" (after all, it's the polite thing to do!) using the easy link below. In providing a small tip, you not only help support the author's work, but you help keep the unique platform that Vocal Media is building be an advertising-free environment—and don't we all need more of that to make our online experiences better today? Please consider showing your support below and voting for good, ad-free ideas on the web!