Run Your Own Newspaper (Part 4)
Content... Make Your Paper Zing!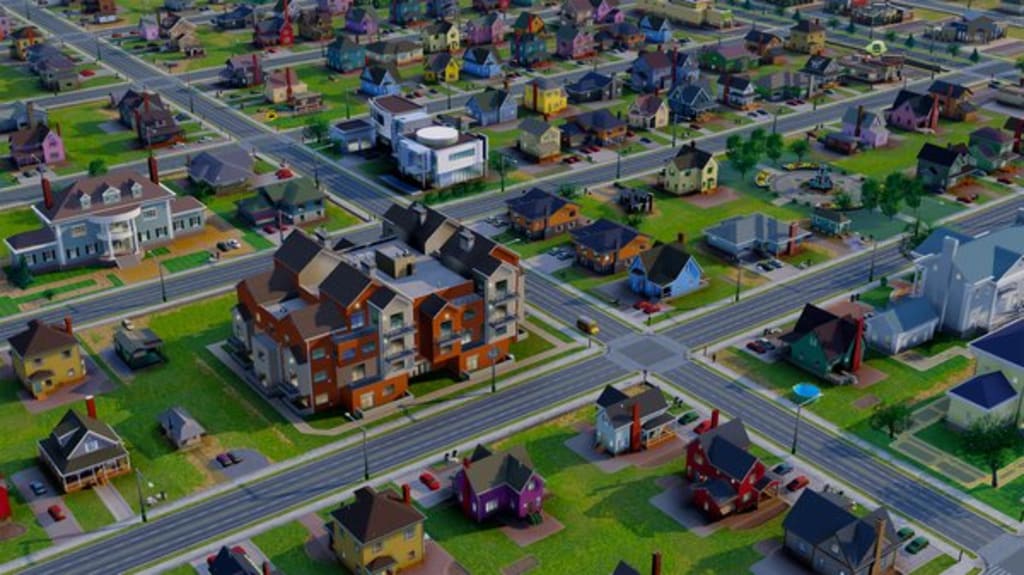 (SimCity™). Brilliant planning or a future sink estate?...
Having gotten my hands on the paper, now came the question – what do I fill it with? As you probably already know I took over the paper, so regular contributors were already in place. But I am the editor, I have to have a voice. The first thing that struck me when I started to think about content was… politics. There were two reasons for this:
I did not want to lose advertisers
I did not want to make enemies
I'm a bit of an old-time socialist and I know that my village is, to a large extent, right wing. Never the 'twain shall meet. But I couldn't just be 'nice' and gloss over issues for fear of ruffling feathers, surely that would not be journalism. So I decided I would approach difficult (in my mind) issues with a light hand and a generous dollop of meeting minds without compromising my principles. After all, the Darwinian concept of life has always baffled me; the winner takes everything attitude may be essential for animals, but aren't we, as human beings, supposed to be moving away from all that? Rant over. So, I would not shy away from putting my point across, but I would not be disagreeable either. How to do it?
The first issue was obvious. The local council had approved a major housing development that would alter the nature of the village for good. I couldn't help noticing that the local council had, in my opinion, 'fudged' the definition of what constitutes a large village and so were able to approve the development along government guidelines. I did not want to point the finger of corruption at the council, that would be journalistic suicide, so I decided to tackle it with as much intelligence as I could. I thought outside the box and wrote a piece weaving together Brexit, SimCity (the computer game, see above – free advertising for SimCity!), Stephen Hawking, Zero Hour Contracts, the concept of planning and a question about what constitutes a 'definition'. In this way I was able to paint the possible dystopian future of mortgage defaulting, ghost town areas and sink estate poverty (yes, I am a happy bunny). The upshot was – no one was angry, many were amused and I found many shared my fears. With that success I decided that I would remain political in my own inimitable way and not duck difficult issues by being lame.
But what about the rest of the paper? As you probably already know I took over the paper with regular contributors in place. These included minutes from the local council, views on village life, local environmentalist stuff, updates from the schools and the social club, etc. I have since added an allotment feature, profiles of local business, included the pub and I am soliciting contributions from budding local cartoonists, an arts section from the local town and village including pieces by Morris Dancers and also pieces from local sports clubs including archery, bowls and so on and so on. In fact I have found that the more you delve the more you find. So never be afraid of content, it's all there, under your very nose.
Finally, a short bit about graphics. There is no end of free to use vector graphics on the net, free to use photographs, etc, etc. Make the thing look pretty. I have dressed the allotment page up with a Chiller font and ghost pumpkins to give it a Stephen King feel, why?—I have no idea, but it looks great (I hope the allotment people like it, happy vegetables next issue). Oh and there is a sports page, too; so should the local team do well (if ever!) I'll go along and take some snaps.
Journalism is fun! Get cracking.
Next up... I haven't decided yet, but it will be here soon. (I bet you can't wait!)....