Recruitment Lessons
What I Learnt When Recruiting an Event Manager.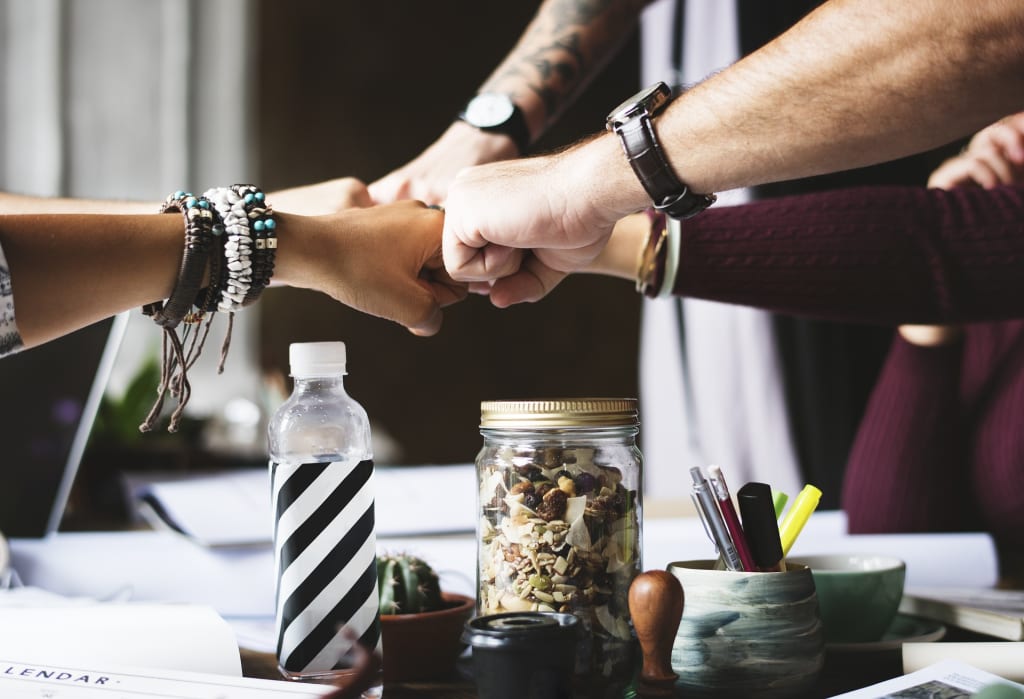 I work for Gay Star News—we're an online news and information site that focuses on the LGBTQ community around the world.
We achieve big things, but we're only a small team—essentially it's 21 people who make everything happen. Of those 21, 18 are based in our office in London and three work remotely (New York, Los Angeles, and Sydney).
When you're working in a small team, in an open-plan office, on something that you're all passionate about, you quickly build strong working relationships. Sure, there are occasionally personality clashes, but essentially everyone is working hard to do their best and engage and excite our audience.
Our staff turn-over rate is very low. It's always a bit of a surprise when someone has to move on for whatever reason.
I only have two direct reports, so it was fairly major when one of them (DCal, our Events & PR manager) asked for a quiet word and announced that he'd decided to hand in his notice.
Major but not totally unexpected. I knew that DCal's passion was in fashion and that he wanted to expand his on-camera work. He wanted to focus his time and energy on making those dreams become reality, and working five days a week with Gay Star News didn't leave him with the head-space to pursue that. I was personally saddened that our working relationship was coming to an end, although excited to see where DCal's creativity and drive took him in the future.
But that left me with a vacancy to fill, and with some major events underway and in planning, it was a vacancy that needed to be filled immediately.
It was two years ago that DCal had joined Gay Star News, so I was a bit rusty on how best to find an event management specialist that was going to be the right fit for what we were looking for.
Here's how I went about it.
Step 1: Advertising the Vacancy
I created an article (detailing the vacancy) on Gay Star News and shared this across our main Facebook and Twitter channels.
Members of the team also shared the article across their personal networks — I posted to my Facebook, Twitter, and LinkedIn.
I also created an ad on a free job board called Indeed. I'd used this previously for other roles and it seems to deliver good quality candidates.
Step 2: Assess the Overall Pool of Candidates
Within the first week I received 29 applications for the role—most of these came through Indeed (the free job board).
I'd been expecting that I might have to widen the search, extend the search process, or do some targeted approaches. But looking at the applications as they were coming through I was pleased with the quality and the volume of candidates, and I was confident that I would be able to find someone from this pool.
Step 3: Responding to Candidates
I responded to each candidate as I received them and considered their applications.
For those that I felt didn't have the skills and experience I was looking for, I sent back a quick email thanking them for their interest in working with Gay Star News but advising that their skills/experience weren't quite what we were looking for and that we wouldn't be progressing their application.
For those whose applications did demonstrate that they were in the ballpark for what we needed, I emailed to suggest either a face-to-face or telephone conversation for an initial chat about the role. If they looked particularly strong on paper I suggested a face-to-face chat, if I was less sure (or if they weren't in London) then I suggested a telephone conversation.
I didn't set myself any targets for this process, but I ended up scheduling five telephone conversations and five face-to-face conversations, all to be completed within a two-week period.
Step 4: Diversity of Candidates
We're really conscious of trying to improve the diversity of our team at Gay Star News.
Of our team of 21, 16 of us would identify as gay men.
I really wanted to make sure that I was seriously considering women candidates for this role. Diversity isn't just about gender, but it's an obvious starting point and this recruitment process was clearly an opportunity to try and redress our self-evident gender imbalance.
For my first round of initial conversations, I'd selected six men and four women. Face-to-face conversations were with four men and one woman; telephone conversations were with two men and three women.
In retrospect, I was already skewing the process towards favouring the male candidates that had been short-listed at this point. By having an initial face-to-face conversation with only one female candidate, I was already restricting the diversity of the candidate pool.
Step 5: The First Round
Candidate 1: Male. Telephone conversation. Very experienced and capable. Impressive. Identified that candidate's salary expectations exceeded the salary range available for this role. Subsequent email exchange confirmed that no point progressing discussions any further.
Candidate 2: Male. Face-to-face conversation over coffee. Experienced and capable, I felt he set a good bench-mark in terms of what I was looking for. My concerns with him were his home location (meaning a long commute each day) and possibly a lack of dynamism or impact.
Candidate 3: Female. Telephone conversation. At the beginning of her career and not a lot of directly relevant experience, but I liked her attitude and her energy. I felt that I could train and develop her to become a high achiever in the role.
Candidate 4: Male. Face-to-face conversation over coffee. In many ways the perfect candidate—a lot of experience in running community-focused events and a deep understanding of how the LGBTQ community works. Definitely a strong contender, although his daily commute was a point of concern.
Candidate 5: Female. Face-to-face conversation over coffee. I liked this candidate's drive and determination. Lots of relevant experience, but not much of a connection to the LGBTQ world or much of an understanding of what we'd been focusing on as a business. Definitely a contender.
Candidate 6: Female. Telephone conversation. I missed the scheduled time that I was supposed to call this candidate, but I liked her responsiveness and flexibility in rescheduling. At the beginning of her career, this candidate was looking for a break into the world of event management. I was beginning to like the thought of being able to train and develop someone less experienced, so I wasn't discounting this candidate.
Candidate 7: Male. Face-to-face conversation over coffee. On paper I didn't feel that this candidate was what I was looking for, but there was some interesting experience in the LGBTQ sector, and a strong focus on media and production, so decided to go ahead with the initial meeting. I liked everything about him—he brought a level of thought and creative thinking to the discussion that I hadn't been expecting and hadn't seen in any other candidate. He instantly went to top of my list.
Candidate 8: Male. Face-to-face conversation over coffee. Despite having confirmed the time and place for our meeting that morning, this candidate was really late. The excuse was pretty good, but it got us off on the wrong foot. One of his opening remarks to me was, "You're Australian? I guess that means that you're circumcised!" It seemed an odd attempt at humour. We didn't gel and I couldn't visualise him in the role at all.
Candidate 9: Male. Telephone conversation. Some impressive experience but seemed to have a very old-school understanding of what event management entails. He was surprised that I would consider an online digital festival something that would fall within the remit of an event manager—his focus was on dinners and cocktail parties.
Candidate 10: Female. We'd scheduled a telephone conversation but she asked to postpone at the last minute. I misunderstood the reschedule request she'd made and she later followed up to ask why I had missed the rescheduled call. I decided not to progress the application any further at that point.
Step 6: The Short-List
I decided to short-list three candidates for a final-stage interview in the office.
I went first to Candidate #7, indicating that I wanted to progress his application to the next stage but raising a couple of queries that I wanted to explore a bit further (having realised a few gaps in my notes during my post-meeting review). This exchange highlighted that we might have an issue over the salary band available. He went away to think about what he was looking for. I was a bit gutted, but began to accept that he was going to be out of our reach.
I offered a second-round interview to Candidate #4 and Candidate #5—both agreed immediately and we booked in dates and times.
I still hadn't heard anything further from Candidate #7, so I offered a second-round interview to Candidate #3. She advised that she had taken another role and was no longer available.
I then emailed Candidate #6 to offer her a second-round interview, but she didn't respond at all.
I was debating whether to offer a second-round interview to Candidate #2, or whether to just continue the process with Candidate #4 and Candidate #5, when Candidate #7 emailed to say that he was still interested and keen to proceed with a second-round interview.
Result. I was pretty happy that I had three strong candidates in the mix, two men and one woman. The second-round interviews would all happen on one day the following week, in the Gay Star News office in London.
Step 7: The Task
I felt confident that each of the three short-listed candidates had the capability to do the job. My initial conversations with each of them had covered off all the basic information—they were all quite different, but I felt that I could work with any of them.
For the second-round (and final stage of the process), I wanted to see how they might fit within the broader team and how they would approach a practical real-life example.
I sent each of them a high-level summary of our plans so far for Digital Pride 2018—a major focus and deliverable for the event manager role that we were recruiting for.
The guidance that I sent to them was:
What I'm interested in is hearing from you as to where you think some of the challenges might be in delivering the event, some of the opportunities for innovation, how best to engage with a global audience, anything that's missing at this stage, anything else that we should be thinking about.
There's no trick questions, and no right or wrong answers, it's really just to get a feel for how you'd approach it and how we might work together.
They would be meeting with myself and Dan—our Head of Engagement (a key stakeholder in the Digital Pride event). I didn't give Dan any details about the candidates (apart from their names), as I wanted to see what he thought of them meeting them fairly cold.
Step 8: The Second Round
Dan and I agreed a template by which we could record our impressions of each candidate and compare and contrast our assessment. The criteria that we were recording against were:
Initial Impression
Quality of preparation
Presentation/Discussion
Creative Thinking
Like-ability
Dynamism/Presence
Overall Impression
First up was Candidate #5, followed by Candidate #7, with Candidate #4 being our final session of the day.
All three candidates performed very strongly. All were on time, all presented very well, and all gave us the confidence that they could do the job. It was clear that they each had their strengths and weaknesses, pros and cons, and our debrief session after each candidate was useful to discuss and record our thoughts, impressions, and insights.
As part of the Overall Impression component, we gave each candidate a score out of ten. It wasn't particularly scientific, but it was one way of helping us to rank the overall strength of the candidates in comparison to each other. Candidate #7 received our highest score.
Step 9: The Decision
At the conclusion of all three presentations, we had a review session with one of the directors of the business to play back our thoughts and considerations and to test our thinking.
Based on the selection process we had conducted, we decided to offer the role to Candidate #7.
Step 10: The Offer
Later that evening, I emailed Candidate #7 to offer him the role and to suggest a starting date.
By mid-afternoon of the following day he hadn't responded, and I was beginning to think that he had decided not to accept. I texted him to push for a response, and he replied almost immediately to confirm that he was keen to go ahead with the role.
He starts in two weeks. I'm excited to see what we can achieve together.
What have I learnt from this recruitment process?
There's no shortage of good candidates – particularly if you are offering interesting work and you have a good brand.
Ensuring a diverse candidate pool, and building a diverse team takes work, focus, and discipline.
You will always get a lot more value from an initial face-to-face meeting (whether you are a candidate or a recruiter).
First impressions count for a lot.
As a recruiter, your assumptions about what you're looking for will evolve as you start to test your assumptions against actual candidates.
There's something inherently appealing about a candidate who makes you feel as if you have to woo them a little.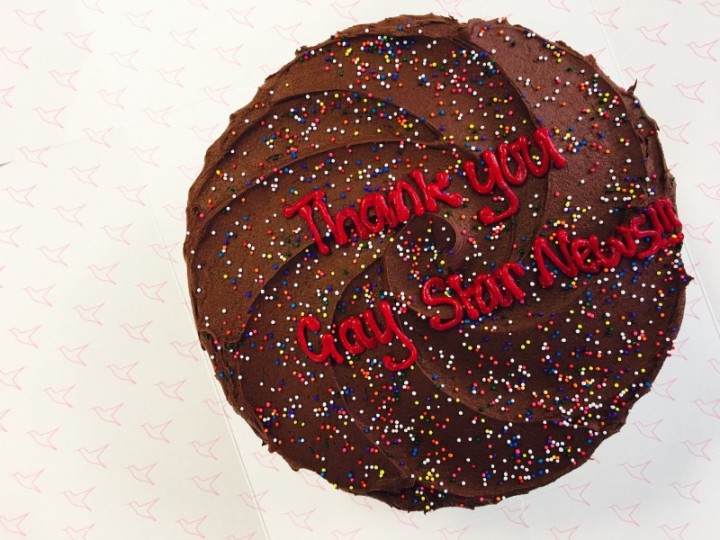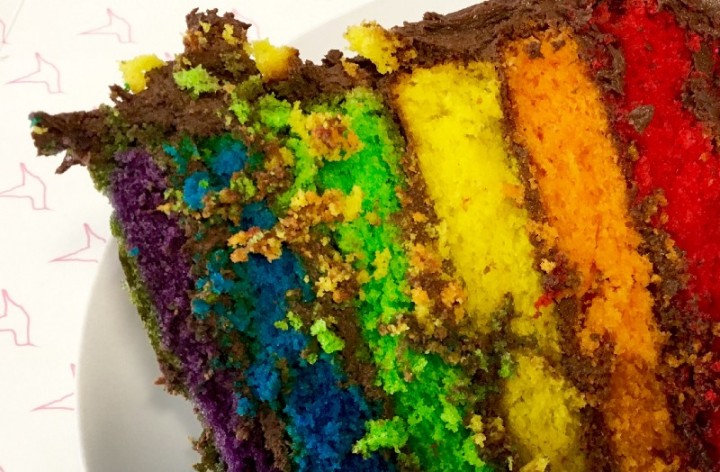 career
how to