Post High School Career Options
There are at least four options for the high school graduate.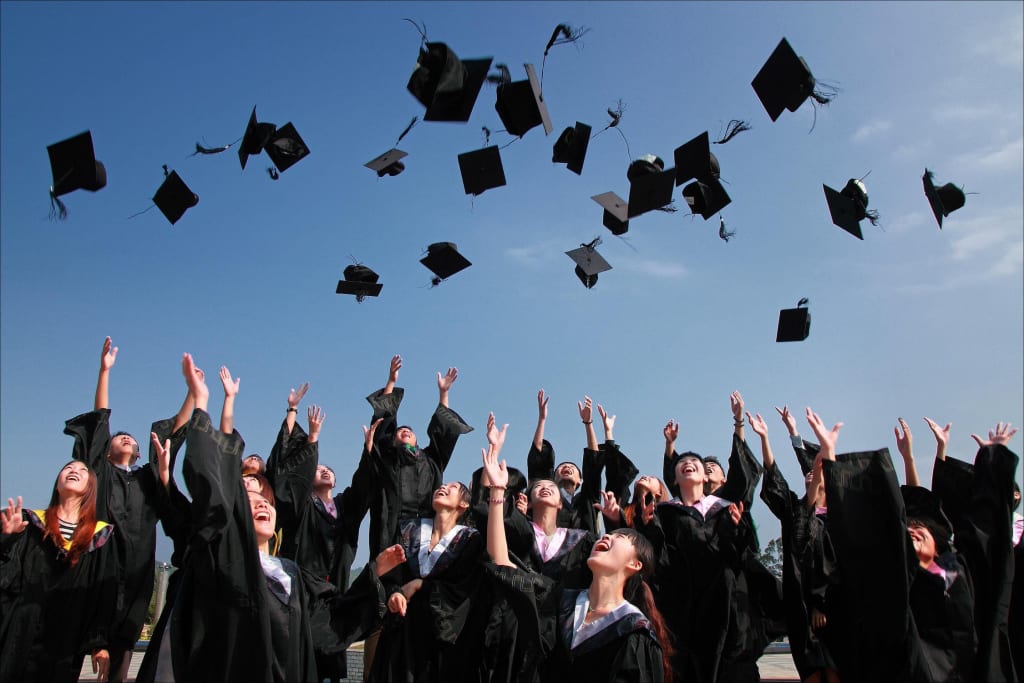 While leaving high school may be a relief for some, charting out the next few years of life becomes a very important step for the career-minded. There are at least four options for the high school graduate. Taking a year or more off as a gap year to live life and defer a career decision is one possibility. Many opt to enroll in a two or four year college degree program. The third choice is to become an apprentice learning a trade and earning at the same time. Finally, joining the U.S. military may be a possible path for some.
Gap Year
This popular option gives the fresh graduate a chance to experience life without school pressures. Instead of slacking off and wasting a whole year without direction, a former student should chart out a plan to fulfil a set of short and long term goals to accomplish. This may include volunteering in certain organizations, spending some time abroad, travelling, continuing adult education and working. Regardless of the option pursued, the young adult will continue to develop social and networking skills through meeting a variety of new faces in new environments. This is essential for a career-minded enthusiast to keep in mind for the future.
College Study
For those ambitious high schoolers who already charted out a plan for the next two to four years after graduation, they would be pursuing college as an option. This does not mean a freshman has to decide right away what their next career choice would be. Colleges specializing in a liberal arts education offer the student a couple of years to explore a general studies curriculum before deciding on a major.
Some undergrads who have a specific career in mind will choose a track that leads them towards their goal. For instance, they are fully aware of the role of a software developer vs software engineer and will choose a college engineering track focusing on the principles of software engineering. Potential lawyers or doctors will want to spend four years in a pre-law or pre-med college program preparing for their ultimate profession. Having a clear ambition helps one to map a path towards achieving the desired objectives.
Some choose to remain in academia embarking on research and teaching. They are the teachers of the future, who are needed in every generation. A solid college education is essential in moulding the qualities of a well-rounded educator.
Youth Apprenticeship
All is not lost if a youngster decides to skip college after high school. Not all career paths originate from a college education. One can apprentice with an expert to learn a trade and master it while earning simultaneously. The federal government, trade schools and local businesses have partnered to offer youth apprenticeship programs that open up many employment opportunities for the younger generation.
Almost every state offers such a program which combines specialized classroom learning and on-the-job training. A graduate of such a program earns employable credentials with immediate job offers. Although an apprentice may not earn a beginning salary of a college graduate, he or she will have a head start in building a stable career with opportunities for growth and promotion.
US Military
Last but not least, the U.S. military offers a promising career path to those looking to serve the country with pride. Each of the four branches of the military has its specific admission requirements, but they all require at least a high school diploma or a GED certificate. In addition to this, a potential candidate has to be at least 17 years old and meets strict academic, medical and physical requirements.
Regardless of which option a high school graduate chooses, the prospect of each one is promising. The youth of our nation has the support of the communities to ensure their success in a challenging world. As potential leaders of the country, the youths of today need encouraging role models through interaction beyond their peers. They need to empathize with the older generation too so that they will realize their responsibility in meeting the needs of a multi-generational society.