Networking for Artists
Learning the best methods for creating a strong network.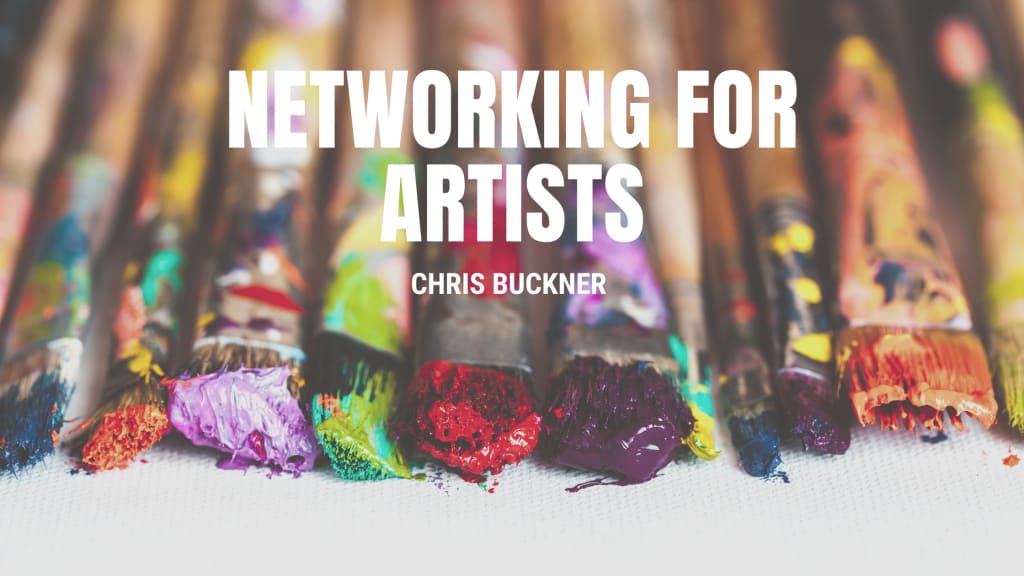 Networking is essential to professional life, especially for those with a more artistic background. However, many see networking as challenging, a difficult part of the process that is easier to ignore.
For those hoping to develop their career as an artist, it is best to take some time to learn how to network effectively. This will help grow your professional network, find new opportunities, and attract new potential buyers for your artwork. Here are a few tips to get you started.
Pay it Forward
Believe it or not, taking the time to pay it forward in a professional environment is one easy way to begin networking. Paying it forward enables you to create relationships within your industry by lending a hand and creating goodwill.
However, it is critical to note that you should never provide aid if the only real goal is finding a way to help yourself. In other words, don't do something nice simply because you're hoping to get something in return. Ensure that you're doing this for genuine reasons. The same could be said for any step in the networking process. Networking is about giving and taking - so don't focus on taking too much.
Consider Where to Submit Your Work
It's tempting to always submit your artwork to the institutions you're already familiar with. However, by submitting your artwork to a broader and more diverse range of institutions, you will have more opportunities to grow your network.
By including new and different venues (museums, galleries, craft fairs, etc.) in your routine, you will find that you and your artwork will reach a wider audience. Likewise, there will be more opportunities to create connections within the art world.
View Networking as Forming Friendships
Networking can feel less intimidating if you look at it differently. Instead of viewing it as a chore, consider it a new opportunity for forming friendships. This will have the bonus of making your interactions more genuine.
Elevator Pitch
The elevator pitch is famous, especially for entrepreneurs. However, artists can make good use of this tactic. An elevator pitch is a quick introduction and explanation of why you (or your idea) are a worthwhile connection. This allows people to gain an understanding of you quickly and decide whether or not they want to learn more. If they follow your elevator pitch with a series of questions, you know they are interested.
Online Portfolios
These days, our online presence is more important than ever. This is true for artists as well! The virtual world is a great way to expand your reach, so don't miss out. Countless services make maintaining an online portfolio a painless process.
Displaying your portfolio online is an easy way for people to browse what you have to offer. Likewise, this portfolio is easy for you to refer to those curious about your work. Don't forget to include your contact information, price points (including commission fees, if applicable), and any other relevant details.
Business Cards
Business cards are another great way to make a connection with others. It's a way of reminding people of your introduction. It can also be a physical way to direct people to your online portfolio, which is a bonus.
As an artist, you must find (or design) a set of business cards that match your style and aesthetic. However, these cards should remain professional, even while delving into a more creative world.
If you're feeling lost about where to start with your business cards, several services are available to help out. Vistaprint and Moo are especially friendly towards artists, with Moo offering an option to showcase your work in a mini-portfolio style.
About the Creator
Chris Buckner is a customer service professional and retail expert who has over twenty years of experience in the industry. Now residing in NYC, Chris is originally from Knoxville, Tennessee. Learn more by visiting chrisbuckner.org.
Reader insights
Be the first to share your insights about this piece.
Add your insights