My Adventures as a Pizza Delivery Driver
I Backed Into Grandpa!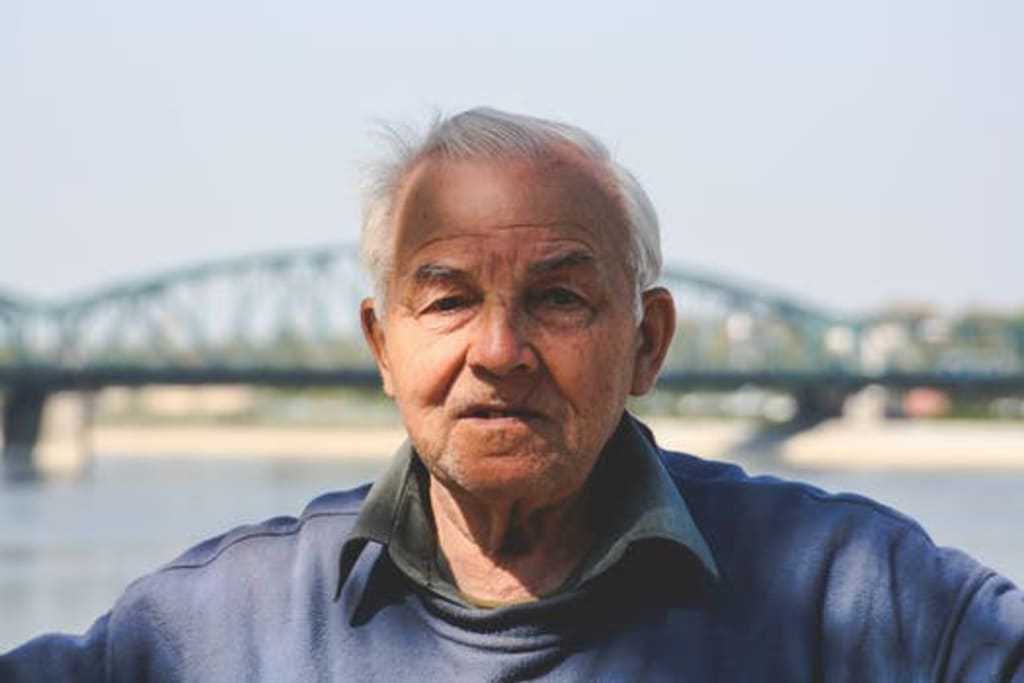 Knock on wood, in the time that I have been delivering pizzas, I have not gotten a speeding ticket nor have I had a car wreck. Personally, I do not ever want to have either of them. One can never be careful enough while out and about driving. Since I have been delivering pizzas, I went from hardly driving anywhere to driving almost non-stop on the days that I work.
Our parking lot at work in the front of the store only has three parking spaces and a handicap spot. The other side of the parking lot that faces the road, has about six or seven parking spaces available.
Next door in the same building, is a busy auto parts store. On the other side of our building, two more business are located. In between the pizza store and the other side of the parking lot where the two other buildings are is a small alley. Also, in the back of all of the stores at this location, the alley runs along that way too.
I was at work one day and I heard my name being called as I headed to the front of the store and bagged up my order. I moved forward outside and walked around the car to place the order in the passenger seat, and proceeded around the car to get inside. Once in the car, I entered the address as of where that I was going and started to back up my car. I inched slowly backwards and I heard, "like a friendly," horn honking, toot toot. I thought okay, somebody out on the road there, blew their horn at somebody. I looked both ways again and inched on backwards some more. This time, I heard, a louder, not so friendly honk honk! I looked behind me, and looked both ways again. I still did not see anybody in a vehicle blowing their horn. So, I started to move backwards and all of a sudden, BOOM!, it was the noise of, I just ran into another vehicle.
I immediately put my car in park, and got out of the car as fast as I could. My heart was pounding a hundred miles an hour. When I looked to see who was in the other vehicle that I backed into, it was an elderly gentleman and his wife. I was doomed. The look on his face, was as if I had wrecked his car completely. It took the man a few seconds to get out of his car, and when he did, he immediately accessed what damage he thought that he had to his car, "there was not any damage," at all, to his car. I was backing up so slowly, and also, if he was behind my car and seen that I was backing up, why did he not go on and get out of the way? Anyways, he wanted to speak to the manager of the store. He followed me inside and insisted that the manager on duty come outside promptly, that this delivery driver, wrecked his car, pointing at me.
We all three went outside to look at both vehicles. Nope, no visible damage that I see to your car, Sir. Is there anything that I can do for you today? How about a free pizza of your choice? Nothing doing! This man begins waving his arms up and down saying that he wanted us to close up the store and move out right then. He also said that all delivery drivers dart real fast, here and there. While this man and the manager on duty at the store were still standing there talking, I had a pizza to go deliver, so I quietly snuck into my car and drove off. I was a nervous wreck all the way to my customer's location and back to the store, in thoughts of what this man was threatening that he wanted done. My only thought all the way back to the store was, I sure hope that the man that I backed into was gone.
I arrived back at the store, and sure enough, the man that I had accidentally backed into was gone. Since this day forward, I have had no more fender benders in the parking lot at work.