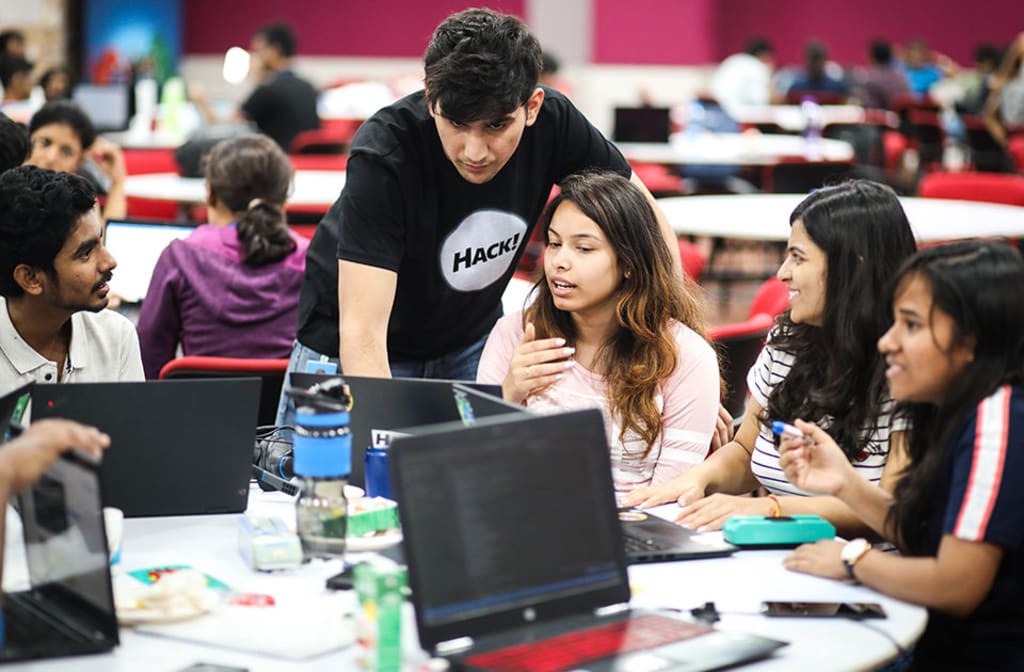 Source: Google.com
Responsibilities
People Management and Team Leadership - Diversity and Inclusion. Develop a high-performing team by hiring diverse talent, demonstrates inclusiveness, inspires a growth mindset, and leads by example
Talent Pipeline & Hiring- Develop a talent pipeline of internal and external candidates that align to the growth competencies and skills required for the team
Onboarding- Oversee onboarding of new hires and drive clarity around the role and associated responsibilities
Rewards & Recognition- Recognize and rewards direct reports that demonstrate all-around outstanding performance
Coaching- Invest time in coaching the team using a growth mindset and role excellence coaching tools
Skilling- Identify skilling gaps across team the team and builds development plan and/or hiring plans accordingly for team upskilling and cross-skilling
MS Poll- Create a culture of open, honest, and constructive feedback. Reinforce the importance of team's participation in the annual Microsoft employee survey (MS Poll). Work with team to build concrete follow-up action plans based on poll results.
Qualifications
Microsoft is an equal opportunity employer. All qualified applicants will receive consideration for employment without regard to age, ancestry, color, family or medical care leave, gender identity or expression, genetic information, marital status, medical condition, national origin, physical or mental disability, political affiliation, protected veteran status, race, religion, sex (including pregnancy), sexual orientation, or any other characteristic protected by applicable laws, regulations and ordinances. If you need assistance and/or a reasonable accommodation due to a disability during the application or the recruiting process, please send a request via the Accommodation request form.
APPLY HERE >> Apply Link
Business Management and Partner Networking
Partner Solutions, Services & Practice Launch- Ensure successful launch of solutions, services, and/or practices targeted for development, oversee technical engagements led by team, and champion ways to innovate and improve productivity.
Coach team on best practices for delivering technical engagements, such as Proof of Concepts, Architectural Design, Hackathons, while demonstrating ways to increase value and impact.
Ensures partner receives support for tech sales readiness and securing initial wins for newly developed solutions, services, and/or practices.
Capacity Planning- As part of Partner Capacity Planning, consult on the strategic alignment of partners towards Microsoft's technology priorities and their technical readiness to address solution gaps.
Technical Excellence and Influence:
Technical network: Build an expansive Network of partner technical contacts and internal contacts including Engineering, Global Black belts, M&O, peer Architects, etc.
Market and Industry acumen: Understand market trends and opportunities by staying abreast of latest updates by Industry thought leaders such as Gartner, Forrester, IDC, etc.
Technical Events and Community Contribution: Attend Digital Transformation/Technology conferences such as Build. Participate in technical panels and user groups, provide insights, and contribute to work that is shared across communities such as MSDN and Channel9
Microsoft is on a mission to empower every person and every organization on the planet to achieve more. Our culture is centered on embracing a growth mindset, a theme of inspiring excellence, and encouraging teams and leaders to bring their best each day. In doing so, we create life-changing innovations that impact billions of lives around the world. You can help us to achieve our mission.
Joining the One Commercial Partner team as a Partner Technology Manager (PTM) means you will be playing a critical role helping Microsoft Partners to capitalize on the $2.2 trillion-dollar Digital Transformation market opportunity. Working in OCP means you are shaping the world's largest eco-system of technology companies.
The PTM plays a critical role in managing a team of Cloud Solution Architects. The PTM ensures the right resources are aligned with the right design and architecture engagements that can have the biggest impact on bringing leading solutions to market. PTMs deliver value by overseeing a portfolio of service delivery engagements optimized to accelerate partner solution builds and first mile customer wins. They stand out stand out because of their insights on how partners can build rapidly accelerating businesses based on solutions areas across multiple partner types.
The PTM ensures their team of CSAs build strong relationships with partner executives and technical stakeholders, provides deep technical support through technical engagements (such as Proof of Concepts, Architectural Design sessions, and Hackathons), and supports initial customer wins for new solutions, services and/or practices. The PTM gains credibility because of their deep technical expertise and experiences, and their ability to create and lead a high-performing team through strong hiring practices, talent retention, as well as coaching and mentoring.
The PTM works across various partner types, such as MSPs, Sis, and ISVs.
Microsoft welcomes and embraces your individuality! The ideal candidate for the PTM role can come in many forms. This individual is passionate about technology and one who possesses a strong subset or combination of the requirements listed below. We embrace flexible working as a core principle of reinventing productivity, and you will have flexibility to work from different locations, such as your home office, Microsoft offices around the country, or customer sites.