Making Sense of the Migrant Labour Community
Migrant Labour Community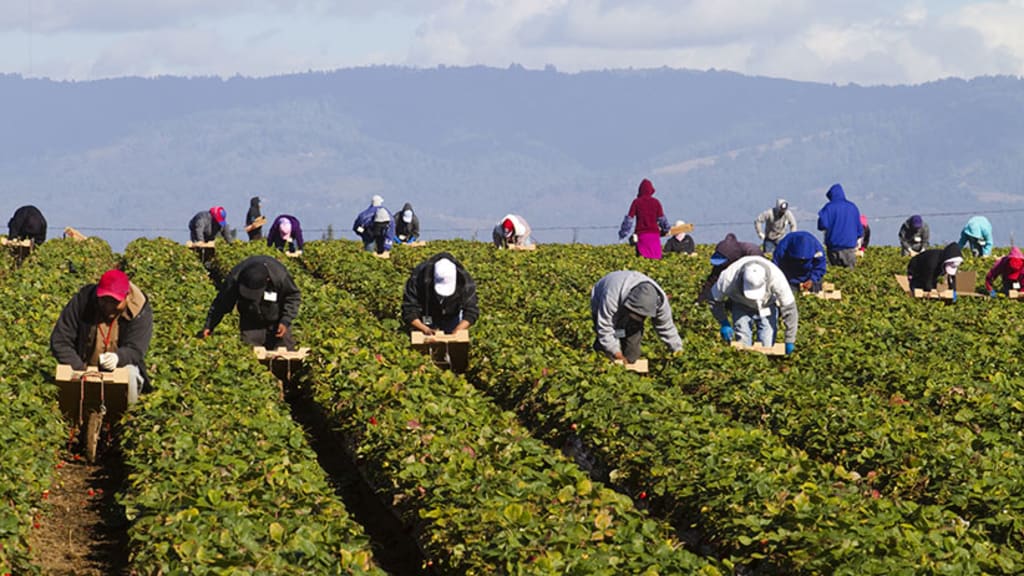 Migrant labour plays a crucial role in both developed and developing communities. Nevertheless, the migrant labour community is frequently misunderstood by the companies, governments, and international organizations which depend upon the free movement of workers. The unique challenges these labourers face in the workplace are seldom understood by the businesses and publics which benefit from their presence.
It's past time that we make sense of the migrant labour community that's so vital for the growth of the global economy. Policy makers and business leaders must dedicate additional attention and resources toward migrant labour communities, a process that begins by understanding the plight of impoverished workers.
Migrant labour Continues to Rise
The COVID-19 pandemic has significantly impacted immigration patterns and disrupted both domestic and international supply lines of goods and labour. Nevertheless, recent years have proven that migrant labour continues to rise around the world. According to the 2020 World Migration Report from the United Nations, recent data indicates that there are approximately 272 million international migrants spread across the globe, nearly two-thirds of which are migrant labourers.
This represents a serious increase from the approximate figure of 150 million migrant labourers that the International labour Organization provided in 2013. These migrants seek work abroad in order to send economic remittances back home, often serving as a financial lifeline for their families and communities. Employers and political leaders must come to recognize migrant labourers as living people deserving of rights rather than cheap labor to be wielded like tools, - says Jon Purizhansky, the founder and CEO of Joblio.co.
The Impact of COVID-19
The economic impact of COVID-19 has decimated migrant communities around the world. With wealthy and working class professionals alike struggling to make ends meet, government relief efforts often ignore the vulnerable migrant labourers who contribute to their communities but enjoy little political representation. According to one report from the UN Migration Agency, migrants abroad have been forced to abandon their jobs and return home in record numbers. This leads to worse living conditions and contributes to labor shortages in critical sectors.
According to the Food and Agricultural Organization of the United Nations, for instance, the agricultural sector has been hampered by restrictions on international movement. A recent report from the FAO predicts a dramatic reduction in economic remittances sent from migrant labourers in agricultural sectors to their home countries. It also identifies disruptions to the production, processing, and distribution of agricultural goods that are a result of migrant labour shortages. Consumers will face higher prices, employers will struggle to fill gaps in the workforce, and migrant labourers will fall into unemployment at a record pace, - accents Jon Purizhansky.
The pandemic may also lead to shifts in the origin and destination countries of the migrant labour market. Global ethical recruitment expert and Joblio CEO Jon Purizhansky once noted that "global migration is a topic that impacts hundreds of millions of people around the world." An ILO report concludes that three subregions alone (North America, Northern/Southern/Western Europe, and the Arab States) account for nearly 61% of the migrant labour population. Disparate vaccination rates in these regions could harm migrant labourers who play a critical role in maintaining the global supply chain.
Expanding Migrant Opportunities With Joblio
Despite the challenges facing the migrant labour community, companies like Joblio are working to expand the opportunities made available to international workers. By connecting workers directly to employers through cutting-edge technology, Joblio bypasses inefficient middlemen and streamlines the immigration process. As global labour markets reel in the wake of the COVID-19 pandemic, apps like Joblio will prove essential for the further development of economic sectors that depend upon migrant labourers.
To ensure ethical recruitment, Jon Purizhansky notes that "all applicants will undergo a medical examination 48 hours prior to arrival, including COVID-19 tests." By prioritizing the health and wellbeing of workers, Joblio is ensuring that global health crises have a minimal impact on the international labour market. Businesses can't do it alone, however; governments must take steps to ensure migrant communities are included in COVID-19 recovery plans. If migrant labourers are left behind, the critical economic sectors they contribute to will never fully recover.
Migrant labour communities depend on platforms like Joblio to secure fair wages, hospitable working conditions, and attention from policy makers. Enhanced human mobility will only serve to supercharge economic growth if employers and political leaders come together and ensure the most vulnerable communities receive the support they desperately need.
advice
About the author
Jon Purizhansky from Buffalo, New York is a Finance commentator out of New York. He is an avid follower of US and New York Economics.
Reader insights
Be the first to share your insights about this piece.
Add your insights