Law Firm SEO Or PPC: Which Is The Right Strategy
Read the article about Law Firm SEO Or PPC.Every lawyer is looking to target digital platforms like search engines and social media to promote his/ her practice. Search engines remain the most important source for legal practitioners to generate good website traffic.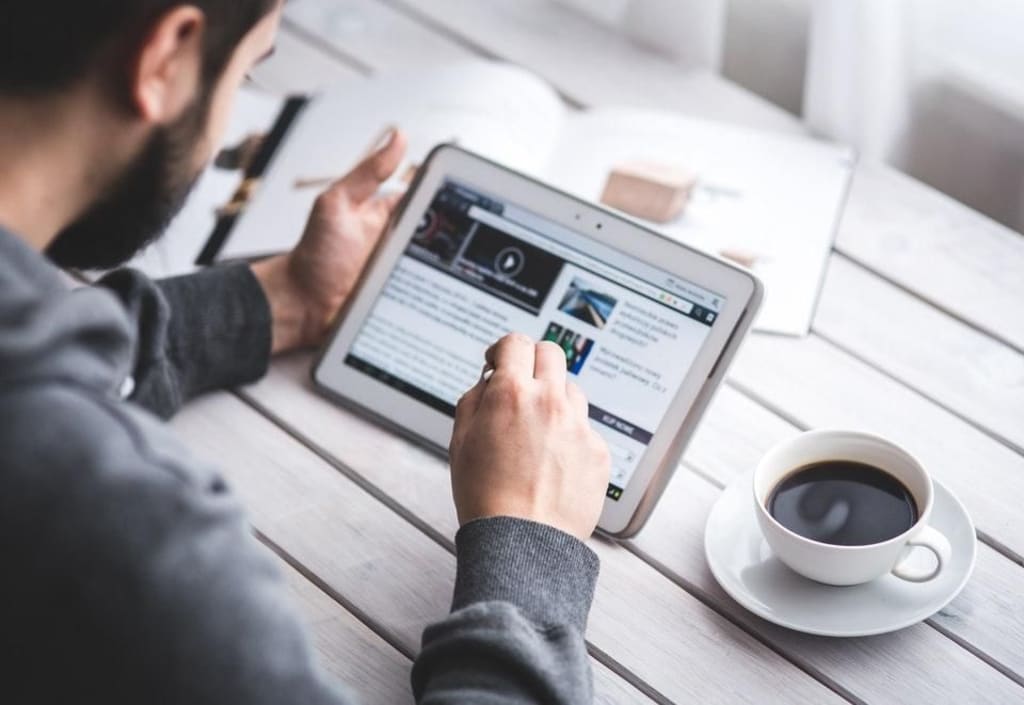 The internet is emerging as a major avenue to generate new leads for attorneys. Every lawyer is looking to target digital platforms like search engines and social media to promote his/ her practice. Search engines remain the most important source for legal practitioners to generate good website traffic. This, in turn, helps them in acquiring leads and presents them with a chance to convert them. However, all attorneys face an important question at some point during their digital marketing campaign. The question is, law firm SEO or PPC, which will be a better strategy for their practice? Paid advertising has its own benefits and pay-per-click allows you to get in front of relevant audiences with great potential to convert. At the same time, search engine optimization gives the assurance of long-range organic benefits. Both strategies are important for effective online marketing for law firms. Here we will compare both practices across some key factors and try to find an answer to the key question.
1. Time And Effort
Search engine optimization definitely requires much more time and sustained efforts to implement a plan properly. You need to conduct key activities on a daily basis to improve the online presence of your attorney website. An SEO plan is a combination of various on-page and off-page factors. You need to take care that page titles, meta descriptions, and image alt tags along with the website content are optimized properly. Moreover, you need to publish valuable content across various platforms like other websites and blogs in your domain and social media. All this takes time and on average, results are seen after 3 to 5 months. A PPC campaign can be initiated quickly by identifying the right keywords and creating good adverts. When you launch the campaign, it starts running in an automated fashion for the duration specified by you.
2. Effect On Website Traffic
You can hope to generate good website traffic with both the strategies. An effective SEO plan will help you create a strong reputation for your website among the target audience. Informative content and regular interactions help in impressing people and they are encouraged to check out the website. Well-planned PPC campaigns can also have a similar effect on the audience. When they spot a powerful ad in a search, they will be inclined to click and visit the interface. However, SEO offers long-term benefits when it comes to website traffic. When your interface rises organically in related searches, it leads to a high volume of relevant traffic for longer periods. A paid search advert campaign can cause a brief spurt in the visitors' figures but you will need other promotional strategies to sustain the rise.
3. Lead Conversion Rate
Arguably the most important factor while assessing the law firm SEO or PPC question is the effect of both the tactics on a legal agency's lead conversion rate. It is clear that a powerful SEO plan or PPC campaign can drive high traffic and generate more leads. However, the important point to discuss is which strategy will help in acquiring more conversions. Organic traffic always shows better conversion rates as the people arriving from search results have a strong intent to use the service. A PPC ad campaign can drive similar results if the adverts are perfectly aligned with user intent. However, paid ads rarely match the high conversions made through organic search traffic.
4. Measuring The Progress
Lawyers need to measure the progress of their strategies to know whether they are producing results or not. Tracking a PPC campaign is easy and most ad platforms provide you with comprehensive data related to your campaigns. You can know the traffic volume, number of conversions, and other important figures. This will help you in calculating the returns being generated by the program. Analytics makes it easy to monitor and evaluate the traffic of a website. However, the data is not as detailed and extensive as provided by a paid advert platform. This can sometimes make it difficult for an attorney to understand which tactics are driving the results.
5. Financial Investment
Running a PPC program can be an expensive proposition, especially for small law firm owners. It is common to see keywords related to the legal industry featuring in the top tiers of the lists of most expensive search terms. While you need to pay only if someone clicks your ad, even a single click can be costly if compared to the expected returns. On the other hand, SEO is not a costly option. You can implement a basic plan by yourself if you have the necessary knowledge. Even if you hire a professional law firm marketing agency, the returns will balance out the investment made in the initiative.
Conclusion
Instead of trying to choose between law firm SEO Services or PPC, attorneys must try to create a plan that involves both the strategies. A balanced approach that involves both tactics will help them in addressing their audiences in an effective manner and driving good results.