JOB SCAM WARNING – "TOO GOOD TO BE TRUE" ALMOST CERTAINLY STILL IS
Just so you know when you see it…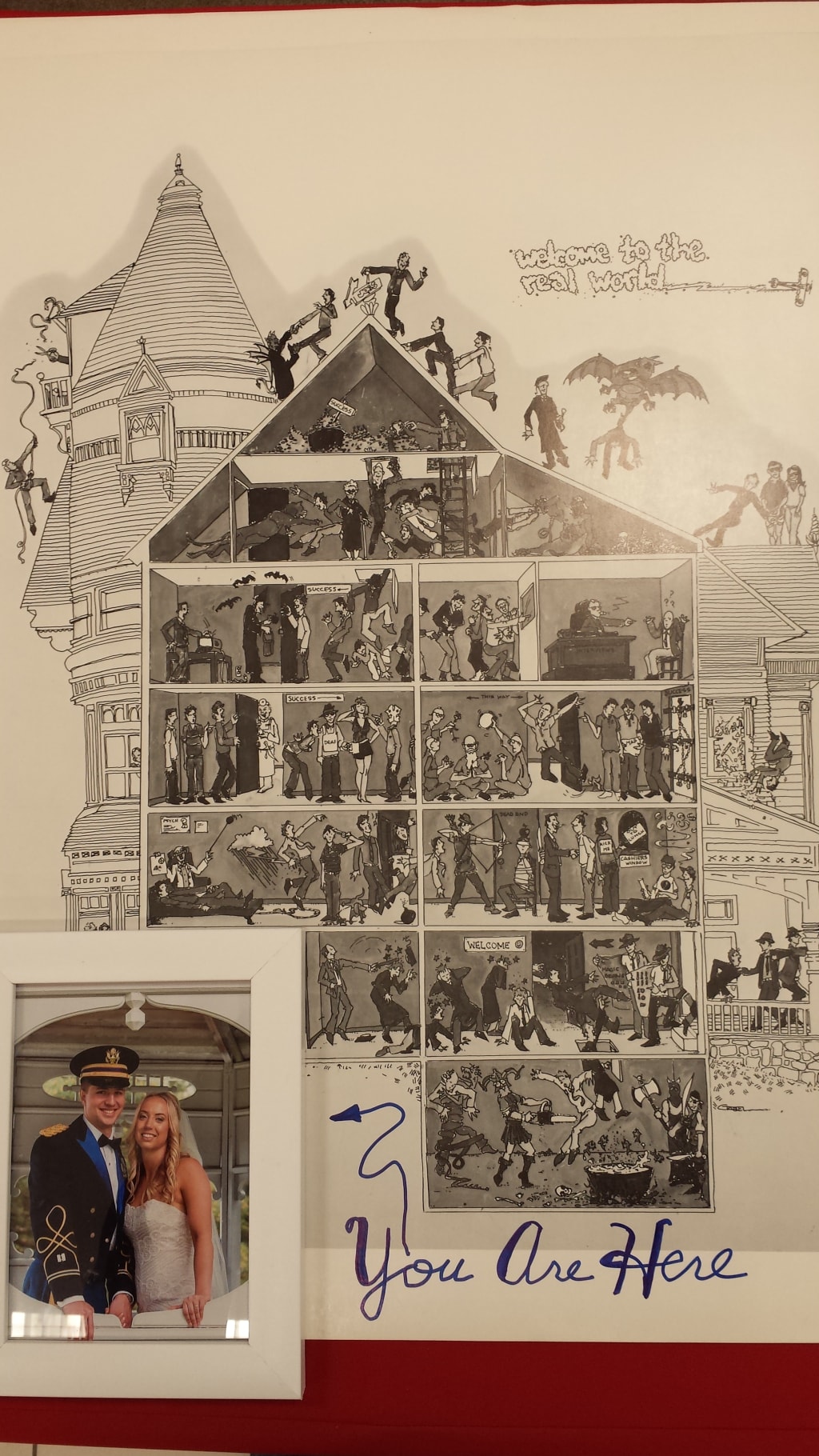 Three weeks ago, I started an online interview with a Human Resource person from a major international corporation, and barely an hour later, after consulting with a vice-president, Mr. Malcolm said "regarding your standing in a customer service online role, you are hired!"
To acquaint with, I'm Mr Greg Malcom. I'm located at Huston Tx, I appear to you as the Hiring Superior/Client Services of Doosan Group
While two out of three brothers congratulated me on what seemed like a legitimate late touchdown of economics, my Wells Fargo Director brother, Steve, opined that money seemed steep for a customer service job, and when I got back from walking the dog, I tagged him for expertise.
TOO GOOD TO BE TRUE
It's an age old truism, that what might seem so super incredible juuuust might be Too Good/Untrue, and this is why accessing real expertise in the clutch is always a good idea.
While discussing the tone of 'interview' – especially never actually talking to a representative – you bet he smelled something wrong. His international experience with Koreans was that they'd die if professional communication was read as anything less than 'regular English.'
The online stuff I saw obviously wasn't up to that standard. 'Malcolm' had apparently misspelled his own name and Houston (no 'o') in first line of introduction online, another wiggle of doubt.
The kicker was, while on the phone with me, Steve found *exactly* the company scam I'd been enthused about at 9:30 am, was running, at least referenced by FBI, since 2015. https://www.ziprecruiter.com/blog/scams-work-from-home/
Later in my online session, after I was 'hired,' there was a significant listing of technical gear I'd need. Along with two weeks training @ $30 an hour, (I'd start at $40+ an hour, benefits after thirty full days), there was a niggling negative about how I would get a check, then withdraw funds to pay for equipment within 24 hours.
Just so you know when you see it…
"Below are the list of materials and softwares needed for this position since you'd be working from home: 4 in one (fax, scanner, copier and printer), Zebra ZM400 Bar-code printer and cards, 4 drawer cabinet and office desk,Apple-(Macbook Air), Blu-ray Drive, Vista Premium), myob business essentials software 2005,For Peach Tree premium 2010 US Patent Single Users Pack, simply accounting 2009,Adobe Photoshop 52011,Adobe Acrobat 8 2012,Ariba 8 2012ASP 32007,CSS 6 2012,Dreamweaver 7 2011,HTML 11 2011,Illustrator 3 2009. Are you familiar with any of those software programs ?
The funds for the software's and your working materials will be provided to you by the company via check You will be using the funds in making purchase of your equipment from the company certified Vendor and All equipment will be labeled on them with the company name, they will have you connected to the company database UNDERSTOOD?
"The check will be covering up for both your working and training materials as well as setting up a mini office in your home which i believe you do have a space provided for that ?
BIG POINT – Recovery
What could have been a small disaster then, in what is at heart a CHECK SCAM, is worth putting out as a warning for those eager to return to economic goals in this surging economy, extra glad their skills are coming to the fore again.
That ever-lovin' $1,400 stimulus check many were waiting to get passed by Congress, it got to my bank account on Wednesday, and depositing the "company funds" – which are inevitably declared NSF – electronically lets 'them' into your account is the heart of the scam.
I had enough sense to investigate what seemed too good to be true, more like Reagan's "Trust but verify." That made a disappointing ending to a fake event easy to bury.
I deep-sixed further contact with 'Doosan Malcolm' by 3:00. They sent a notice the next morning that I was supposed to be online at 8:00. I laughed, and will continue thinking I dodged a bullet. Be aware people.
Information Everywhere
It's problematic that, despite 930,000 job growth last month (March), the U.S. still has some 8.4 million dislocated workers in a year of pandemic, including many like myself, WFH (work from home) types thinking of being 'inside.'
Year Three of CDTalent Enterprises
https://www.linkedin.com/in/glennshorkey/ Ccompany growth suffered in 2020, and putting irons in the fire or RFPs (requests for proposals) in 2021 means our personal information is often available.
I actually gave last four of my SSN to an interviewer recently, but you had damn well better know ANY information out there is a nugget someone wants.
Easy peasey - Check e-mail extensions for a fake contact. While e-dresses should be the company's, mine had 3296 after it.
For many, there's a light in tunnel now that doesn't feel like another train, so chill on making hasty decisions, or imagining a Disney ending to the challenges we'll all still face in 2021.
Definitely, ask someone you trust about something TGTBT.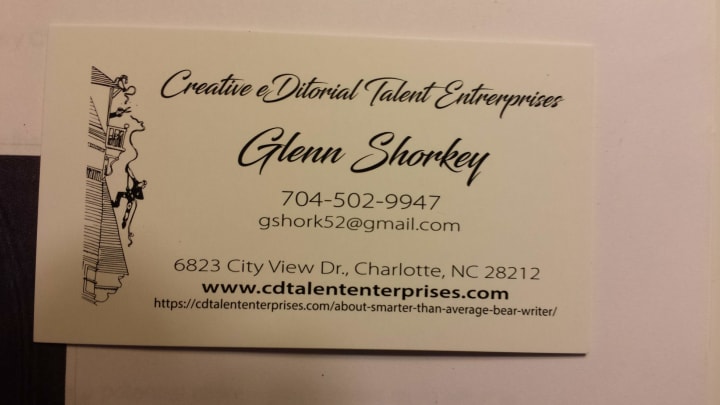 career
YIKES, only a 240 bio?! https://cdtalententerprises.com/a-writer-whos-smarter-than-average-bear/ will have to do for intro. LONG time blogger. Late stages of 2nd Romance book, "With Platinum Fury Focus." Ex-rugger, trying site out.
Receive stories by Glenn Shorkey in

your feed