Infosys is hiring ( Off-Campus Drive )
Off-Campus Drive for batch 2019,2020,2021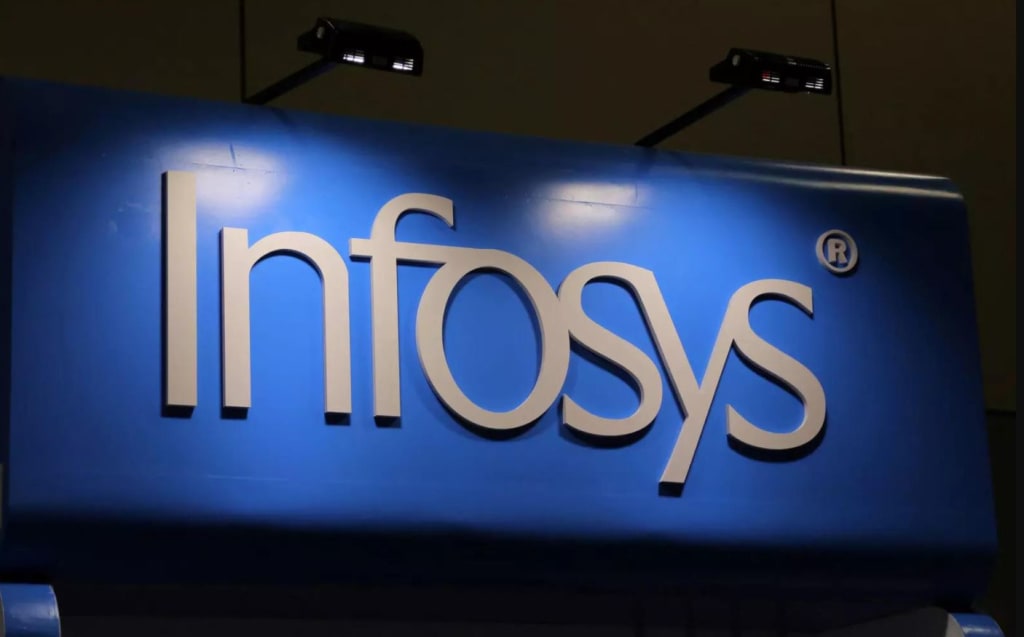 Source: Google.com
Job Post- Systems Engineer or Operations Executive
About Infosys
Infosys is a global leader in next-generation digital services and consulting. We enable clients in 46 countries to navigate their digital transformation.
With nearly four decades of experience in managing the systems and workings of global enterprises, we expertly steer our clients through their digital journey. We do it by enabling the enterprise with an AI-powered core that helps prioritize the execution of change. We also empower the business with agile digital at scale to deliver unprecedented levels of performance and customer delight. Our always-on learning agenda drives their continuous improvement through building and transferring digital skills, expertise, and ideas from our innovation ecosystem.
1. For BE/B. Tech/ME/M. Tech/ MCA/ MSc(CS/ Electronics/ Math/ Physics /Stats /IT /Information Science) students from Batch 2019 ,2020,2021:
Apply Here >> APPLY NOW
2. For BSC/ BCA students from Batch 2019, 2020, 2021:
Apply Here >> APPLY NOW
3. For Diploma students from Batch 2019, 2020, 2021
Apply Here >> APPLY NOW
Employment Opportunity
Infosys values diversity and inclusion, and is committed to the principles of equal employment opportunity. We comply with all applicable laws prohibiting discrimination or harassment against any applicant or employee. This prohibition includes, without limitation, discrimination based on age, race, color, gender, national origin, religion, creed, disability, covered veteran status, genetic information, sexual orientation, gender identity, pregnancy, childbirth or related medical conditions, marital status, citizenship status, ancestry, amnesty, and any other personal characteristic protected by applicable law. This policy applies to all personnel actions, including but not limited to recruitment, hiring, placement, promotion, transfer, separation, compensation, benefits, training, and education.
LIFE @ INFOSYS
( via Ex-Infosys, Employee -Aadhith )
Training
In my opinion, if you are a fresher, I would chose Infosys over any other competitor, just because of the training in the Mysore campus.
The training is not a replacement for programming education. But no other organization puts in this much resources to train its new employees.
Project Assignment
This is where Infosys falters. Once you are out of training, and you have to join projects, the assignment to projects was very arbitrary. I got a perfect score in training and was assigned to a challenging, interesting project. But some trainees from my batch, who also got perfect scores, ended up installing JDK, doing tech support for clients. To be fair, it was 2008, right after the biggest economic downturn. So I guess they thought it is better to have the trainees doing something rather than nothing.
Once you are no longer a fresher, the projects that you can get into are entirely up to your technical competence, your manager, your political ability etc.
Certification
I guess this is something I may receive a lot of flak for. Till the time I was with Infosys, it required it employees to go through mandatory certifications based on their levels. So the idea was, if you were a Java programmer, you will take.
Basic Java certification the first year
Advanced Java certification the next year
Design patterns etc the next year and so on
So as you grow in your career, Infosys certification process will let you learn more. I like it a lot because it was so relevant to learn exactly what you need for the next year of your career. I liked it because it was relevant to my work and I was doing certification on the technology I was working on.
The problem is, Infosys has such a diverse technology and project portfolio, that certification did not make sense for some employees. It did not make sense for someone working in SQL to have certification on .NET.
The Fun
This is now entirely up to you and your team. Our team was a bunch of 21 year olds. So even though we had a lot of work, we did have parties and enjoyed a lot. There was almost no politics.
I would say, overall Infosys is a good company among its competitors. I would pick Infosys over other IT consulting companies. But I would not choose Infosys over software companies like Amazon, eBay etc...
Disclaimer: Goes without saying. But still...These are just my personal opinions and it does not reflect my past employer's views.