Ibiza Real Estate - Dreams and Profits in the Mediterranean
Learn about Ibiza Real Estate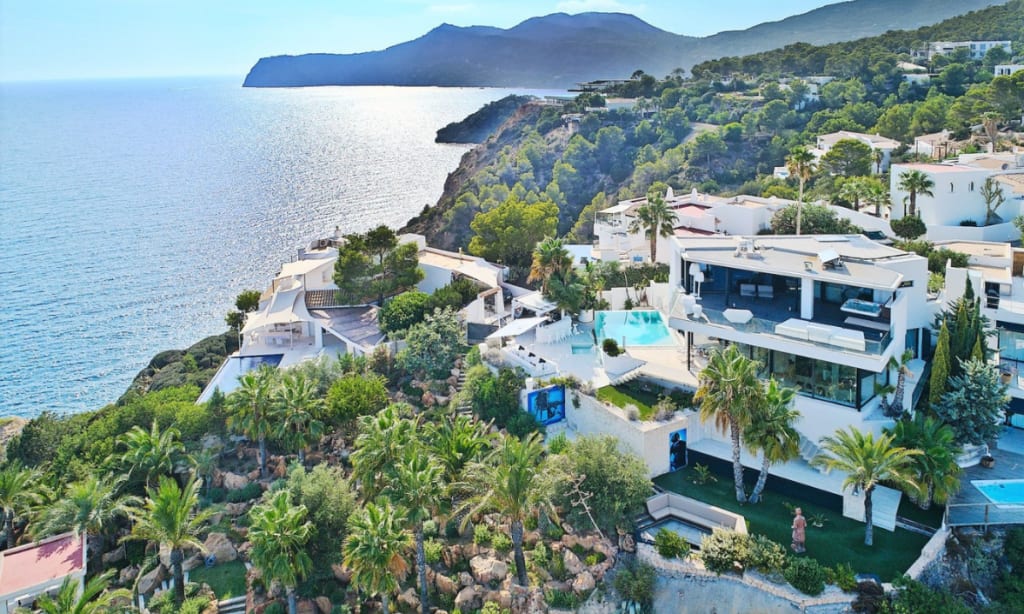 Welcome to my blog, where today we will explore the world of profitable real estate in Ibiza! I am thrilled to share with you the wealth of opportunities that await astute investors in this vibrant island haven.
Picture this: In 2010, I made my first property investment in Ibiza, and to my astonishment, its value has more than doubled since then. But that is just the beginning of the story. Ibiza offers a multitude of reasons why investing in its land and properties is not only financially rewarding but also a strategic move that guarantees long-term success.
Exponential Appreciation: Ibiza's real estate market has consistently experienced remarkable appreciation rates. This trend is driven by the island's enduring allure, attracting global investors and high-net-worth individuals seeking exclusive properties. The limited availability of land, coupled with the increasing demand, means that every square footage becomes more valuable with each passing year.
Rental Income Delight: Owning a property in Ibiza opens doors to a thriving rental market, especially during the vibrant summer season. With its international appeal and coveted status as a sought-after tourist destination, the demand for short-term rentals skyrockets. This presents a lucrative opportunity for property owners to generate substantial income and enjoy high occupancy rates.
Island Paradise Status: Being an island destination, Ibiza holds a unique position at adds to its allure. With limited land availability and strict development regulations, the supply of properties remains limited. As a result, owning real estate on the island not only offers exclusivity but also ensures that your investment appreciates in value year after year.
Island Living at Its Finest: Beyond the parties and beaches, Ibiza offers a unique lifestyle that captivates both residents and visitors alike. Owning a villa or apartment on the island means waking up to breathtaking sunrises, indulging in world-class cuisine, and enjoying a vibrant cultural scene. With its perfect blend of relaxation and excitement, Ibiza offers a lifestyle that is second to none. Investing in Ibiza real estate grants you the opportunity to embrace this captivating lifestyle while potentially benefiting from long-term capital appreciation in a highly sought-after market.
Ibiza's unique blend of natural beauty, cultural heritage, and limited land availability make it an investment paradise. Do not miss the chance to seize the extraordinary opportunities that await you in this captivating island haven.
Stay tuned for more valuable insights and insider tips on how to navigate the thriving real estate market in Ibiza. Together, let us unlock the door to exceptional investment potential and embrace the island's remarkable lifestyle.
And if you decided finally make the move, contact me, I will be more than happy to help you to find the best investment on the island!
Fátima Hernandez is seasoned professional with over 20 years of experience in Ibiza's nightlife industry.
Throughout her career, she has worked for some of the top companies on the island, including Amnesia, Lio, the Pacha Group, and the Cipriani Group, in various roles such as artistic manager, director of image and public relations, and general manager. These experiences have given her a deep understanding of the local scene and its needs, as well as the ability to manage diverse teams, coordinate complex events, and deliver exceptional service to high-end clients.
Currently, she is running her own consulting and event planning business, where she provides market research, strategic planning, and brand positioning services to new businesses entering the Ibiza market. She also organizes private events of all kinds, from corporate launches to weddings and personal celebrations, handling all aspects of the production, from concept design to execution. In addition, she offers personalized concierge services to VIP clients, such as transportation, accommodation, reservations, and entertainment.
She is proud to say that her most recent project, Konnected, was a highly successful party that she hosted at the W Hotel last year 2022. It is a testament to her creativity, attention to detail, and ability to deliver memorable experiences.
Her extensive experience, deep knowledge, and passion for the nightlife industry, combined with her strong organizational, communication, and leadership skills, make her a valuable asset to any company that seeks to thrive in Ibiza's competitive market.
Please visit her website at fatimahernandez.net to learn more about her background and services, and feel free to contact her if you need her services.
About the Creator
Fátima Hernandez is a seasoned professional with over 20 years of experience in Ibiza's hospitality industry.
Reader insights
Be the first to share your insights about this piece.
Add your insights