How Valence Aims to Provide Better Access and Funding for Black Founders & Executives
Valence is a company that aims to improve access to funding and support Black executives and entrepreneurs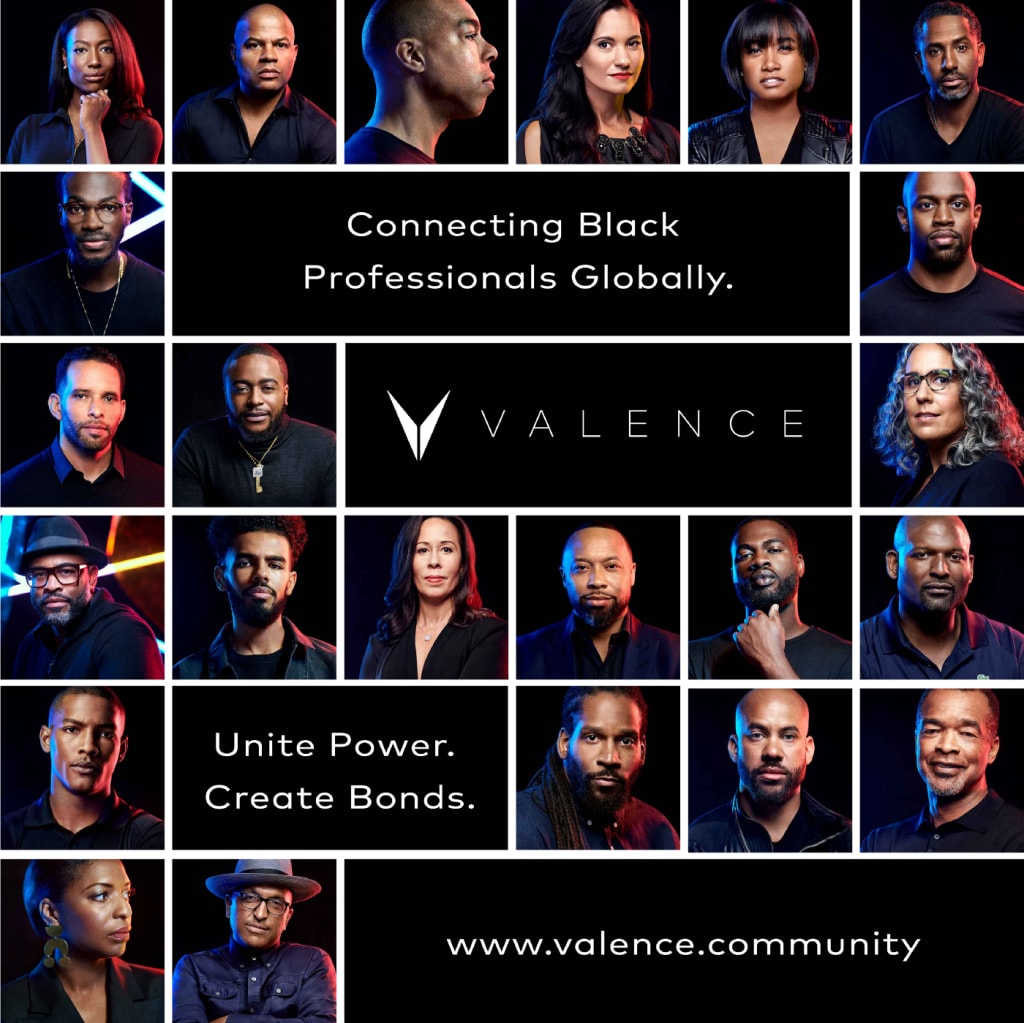 Valence is a company that aims to improve access to funding and support Black executives and entrepreneurs. Guy Primus is the CEO of Valence. He was also my partner, Kobie Voller. Follow these links to see two outstanding Black executives working at the intersection between technology and venture capital.
My partner Kobie Voller had an idea 18 months ago. He was motivated to create a solution to a problem he faced frequently. As one of few Black partners in a VC company (an estimated 3% of GPs are Black vs 14% US population), he was constantly asked for warm introductions to Black professionals, Black VCs, as well as to talented Black entrepreneurs and operators.
Venture firms were keen to meet Black entrepreneurs, but they didn't know where or how to begin. Black entrepreneurs wanted to have access to decision-makers, but they didn't always have the right connections. One of my biggest criticisms when I say that founders should be "introduced to VCs" to them is that it might reinforce existing racial inequalities by making it easier for White professionals to access the business than those of color.
There is clearly an imbalance in access and networks, which has led to a tech industry in which only 1% of venture funds go to Black founders, only 3% of the workforce are Black, and a country in which Black individuals have a low percentage of wealth (only 3%). Kobie said that he didn't have a "magical database" of Black talent and he wanted to create a solution for his community.
To fund more people of color, you must give them check-writing authority. This is the same as if you want more women to be funded. The biggest problem with our industry is the fact that many people of color and women feel they have to leave large VCs in order to start their own businesses. To make sure that our check writers are more representative of society, we have a responsibility.
It is economically rational and strategically advantageous to do so. There are amazing Black entrepreneurs, Indian entrepreneurs, Chinese entrepreneurs, female entrepreneurs, gay entrepreneurs and so forth. Obviously! It's obvious! Being a great investor means having an edge. Edge is knowing someone or something that few people know. It's about finding a way to swim in lane that others don't. Diverseness in the VC industry can be a VERY LOW bar, and a distinct differentiator.
Upfront believes in facilitating access for entrepreneurs and founders to network, professional development and economic opportunities. That's why Kobie created Valence which he co-founded in our offices. We are grateful to Kobie for his energy, direction, evenings and for all the salesmanship and for bringing Guy on board.
The team had already developed the technology and systems to engage and onboard the community. Not only did they have the tools and technology, but also some corporate partners who believed in the mission and wanted to support the incredible talent pool. Valence was keen to connect users but also celebrate and highlight great Black leaders by creating high-quality content.
Valence was launched in November 2019 and quickly proved popular with the community. Not only did it attract senior business leaders, but also many talented young professionals who could benefit greatly from the inter-generational networking Valence provided. The Valence platform has provided support for more than 5,000 micro-mentoring (AKA Boosts), which allows the type of valuable network support that is so crucial to success and advancement, even for the most talented founders.
In this video , you can learn more about mentoring from Kobie Fuller and James Lowry (Valence advisor) -- as well as John Legend, yes THE John Legend, at the 2020 Upfront Summit.
Valence was doing well in 2020, amazing even during a pandemic. The tragic death of George Floyd (and Breonna) in May galvanized the world. Ahmaud Arbery. Rayshard Brooks. They were just a few of the many Black men and women whose lives were cut short by the police.
These months saw widespread protests and many industries faced the realization that even though they had good intentions, lip service was not enough. All of us had to do something to correct the inequality of access and put our money where it matters most. The Valence team was suddenly in the spotlight, and the business was buzzing with energy.
My mantra is that you can judge a startup's future by how quickly they execute when it matters. After weeks of civil unrest, Valence was ready to go.
Initiated the Valence Funding Network. This network consists of GPs representing over 30 top venture funds with more than $60B in assets under administration. The goal is to link Black entrepreneurs directly to decision-makers.
Hired a CEO, Guy primus. He was previously the CEO at The Virtual Reality Company and the COO at Overbrook Entertainment. We are grateful to have him as a partner in the intersection of tech and media for many years.
Announced their Series B funding round which Upfront participated in. It was led by HansTungfrom GGV. Hans has been an excellent peer and collaborator on many portfolio boards, and we are excited for him joining Valence at this pivotal moment. GGV has been a long-standing partner of ours and we felt they were the right people to help us build this network.
We have been anticipating great things for Valence since day one. With this support from the industry and at the civic level, we expect to see significant improvements in access and dollars.
Reader insights
Be the first to share your insights about this piece.
Add your insights