How To Make The Most Of Vocal- Part 2
Everything You Need To Get Right To Reach Success On This Platform!
Back in August I published an article titled 'How To Make The Most Of Vocal' and was delighted when it was chosen as a top story!
The feeling of being picked up by the editors and put on display in front of the entire community was great! Although that said, had I known that random post on community engagement, marketing, and audience building was going to be shown to hundreds of enthusiastic writers looking to make their mark here on Vocal, I'd have added a few more general tips and tricks to the original post to help lay all the foundations necessary for great, engaging content.
Enter: How To Make The Most Of Vocal- Part 2! In this post I'm going to go a little deeper into the nuts and bolts of online content creation, from writing styles and personality all the way to joining Vocal+ contests as often as possible to ensure a greater chance of winning that coveted prize money! I mean, who doesn't want that, right?
A Quick Bit About Me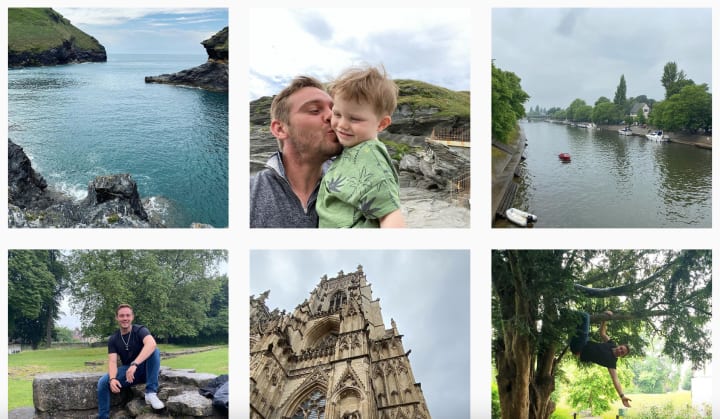 Before we start, you may be thinking, "okay, so this is all well and good, but who is this guy whispering trade secrets in our ear? Is he just some nobody off the street trying to leverage himself to get reads? Does his advice actually count for anything at all?"
And the answer to all that is… of course I am leveraging myself for reads! That's all any of us are doing, or should be doing, if we want success in content creation. But the true mastery is in leveraging what you know, sharing the information that you have adequate experience, genuine knowledge, and at least moderate authority in.
If you ever catch me writing about how to run a zoo, feel free to kick me to the curb and pour yesterday's Starbucks over my head while I acknowledge my deceitful ways.
But until then you'll likely find me writing fiction, some stuff about lifestyle and philosophy, and a whole lot about audience building, content writing, and techniques regarding the craft of writing itself.
I started my writing journey when I was around 16, having developed some health issues that made it difficult to get out to work. The site I started on was Hubpages, where I wrote content on fitness, Paganism, ancient religions, and a little fiction here and there.
I promptly picked up Hub Of The Day (top story) twice, and the Rising Star Award all in my first week, which quickly propelled me onto their highly selective 'Paid Apprenticeship Program.'
That program paid $8 per article right off the bat, but more importantly, taught its students all there was to know about growth and success on content platforms. It was an amazing and enriching experience that I'll carry with me for the rest of my life!
Granted, I'm a little nomadic in that I struggle to stay in the same place too long mentally, so I chop and change my ideas and articles, plans for the future, and all that good stuff sporadically. Basically, I'm a bit of an idiot… and I make some silly decisions that result in the accidental self-sabotage of my own progress. But hey, mistakes are lessons, and you can see the whole patience and diversity stuff below for a closer look at all that.
Beyond all the Hubpages shenanigans, I've dotted around the net, worked successfully as a freelance ghost-writer, set up some author websites and platforms, and worked as a writing coach for authors that wanted to get serious about bulking out their audience and growth. I'm a learner and a researcher, a teacher and an observer. An ideas man. And that's worked out great for me so far.
Now with all that out the way, let's dive into the topic at hand! If you haven't read 'How To Make The Most Of Vocal' yet, I highly recommend checking that out first!
Clean Up Your Writing!
Despite writing at length on the topic of making the most of vocal, I didn't once touch on the importance of the craft of writing itself, so that's my first port of call today.
When writing for an online audience, it's important to remember that attention spans are unbelievably short! Our work is often scrolled through, which means clear headings, short sentences, and much shorter paragraphs are not only recommended, but necessary.
Write as if your work is going to be skimmed through. Because honestly, it is.
I like to break up my text with images and subheadings, offering the reader some visual interest along the way and opportunities to find exactly what they're looking for.
As a reader of this post for example, you may have skimmed through the entirety of the 'about me' part, and slowed down to absorb this section, and that's perfectly fine! You've found the information you're more interested in. Remember, it's not all about us as writers. We are writing for an audience, and it's their habits that lead the way.
Let the audience guide your hand, so to speak. Give them what they want. Or atleast, make it easier for them.
Short sentences. Concise paragraphs. Clear headings. A good command of the English language. That's what it takes to clean up your work for online consumption.
Let Your Personality Shine!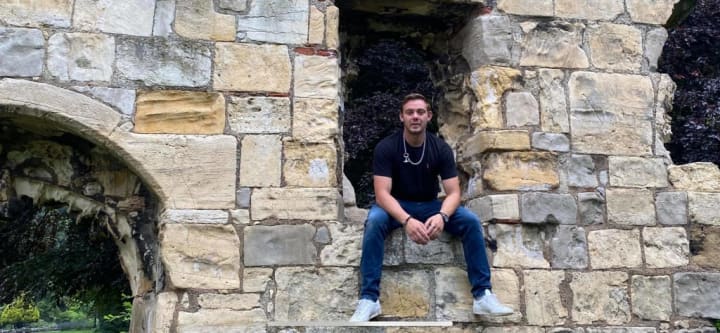 Equally as important as presenting your work well is allowing your unique voice to shine through the words on the page. Don't be afraid to let your personality out. Embrace it! Nurture it. This is what will make your readers fall in love with you specifically, and keep them coming back for more.
Personalise your stories. Draw comparisons to your life as often as you feel comfortable, and let your readers learn a little more about you with each piece they read. Like a mystery revealing itself over time, you are the main attraction! You're like the shiny diamond hidden in the rock, allowing your readers to excavate, dust off, and polish up a little more of that precious stone as they go.
This is honestly one of the most powerful and yet under-promoted techniques in writing. It's how you turn readers into fans, and fans into friends. You become this relatable personality regardless of what you're writing, and your readers will consume everything you put out there to unravel a little more of the mystery that is you.
Don't Overthink SEO
You ever read posts from Google and just scratched your head over the writing itself? The intro paragraph is a mess of words, the sentences make hardly any sense whatsoever, and it's all so the 'writer' could stuff 'how to make bomb-ass fajitas that'll impress your friends' fifty times in the first paragraph?
Yeah? Well, don't do that. If you don't like it, chances are neither does anyone else reading it.
Instead, put the writing first and employ some of the basic SEO principles I laid out in How To Make The Most Of Vocal. Link to posts and pages with greater authority, dot your keywords around your writing naturally, and focus on producing an informative, entertaining piece of content.
Google will pick it up eventually, they always do. That's how these huge powerhouse brands first built their authority in the first place, and now just use low-skill writers, or even AI programs, to produce subpar, click-bait articles that nobody really enjoys.
Here's a secret to bare in mind: Google cares about the quality of your writing over stuffing your keyword into as many sentences as possible. Here's another secret: people hate reading crappy writing. You have to always remember who you're writing for. Is it algorithms, or people? And I'll give you a clue: there's only one right answer here.
Write, Write, Write! Like... A Lot
The secret to great writing is great writing, and we achieve that by, well, writing. Don't be afraid to diversify. Read a lot, write a lot, and apply your voice to as broad and diverse a range of topics as you can manage.
I promise you that you will have something to say about every single sub-community here on Vocal if you only sit down for a few minutes to think about it. We are creatives, so get creative!
Ofcourse I couldn't write about female issues with any first hand experience or authority, I could however produce a satirical piece about 'Being A Great Husband While Your Wife Suffers PMS' or 'Women: Through The Under-Qualified Lense Of A Man.' With a little creativity we can apply our voices to so much more than we initially realise. You just have to trust in your own capabilities as a writer, and go for it!
Be Patient With Your Platforms
It pains me to admit, but when I decided to stop writing for Hubpages, rather than leave all my content there and start anew elsewhere, I took it all down in the hopes of republishing to my own blog. Little did I know at the time how foolish that was!
The one article I did leave up on Hubpages, still enjoys 600 views per month consistently 8 years on, and has been read 25000 times! It earns pennies of course, but before I pulled them all down, I had over 100 posts published.
The message here is to be patient. Write your content. Adhere to basic SEO. And then leave it where it was published. As I said above, Google will pick it up eventually. And if it doesnt succeed where you published it, chances are it wouldn't on other content mills or websites anyway.
If you want to make the most of vocal, you've got to trust in vocal. Publish evergreen content and leave it be. This time ten years from now you could be making £500 per month without even remembering what for!
Enter All The Vocal+ Contests
If you're not signed up to Vocal+ you shoud do that right away. It's not a hell of a lot of money, doubles up your earning potential on reads, and gives you access to all the cash-prize challenges hosted here monthly! In for a penny, in for a pound, as they say. Get some skin in the game.
Right now they're hosting the Vocal+ Fiction Awards which will award 25 lucky winners $5000 each! On top of that, 1000 runner-ups will win a whole year of Vocal+ for free. There's never been a better time to sign up than right now!
I'm a firm believer of taking advantage of all a platform has to offer, and for the small fee Vocal+ costs, they give you a hell of a lot of opportunity for further success. All you have to do is believe in yourself!
Join The Amazing Facebook Communities
My final piece of advice is to head over to Facebook and join the amazing communities available for the Vocal community. I've made some amazing friends from these communities, and have read so much great writing from scrolling the groups' walls.
My favourites are The Vocal Social Society, The Vocal Creators Lounge, TheVocal Creators Support Group, and Vocal Media Creators Hub. I'd recommend joining each of those groups and getting involved straight away. Share your voice with others and absorb as much of their work as possible. Make friends, build connections, have fun!
With that, I think we've reached the natural limits of this post. To truly make the most of vocal you just have to write well, write often, and share freely. Enjoy the process and have faith in yourself.
* * * * *
Thanks for reading this story. If you found it enjoyable please leave a heart and perhaps pop through to my profile and subscribe to get my new posts in your feed. Can't hurt can it ;) Hell, if you loved it, consider leaving me a tip. It is coming up for christmas afterall, and I am partial to cheese and crackers. Until next time, happy writing!
Read Next
literature
About the author
An avid writer from the UK with a passion for words! Whether I'm posting my musings to social media or creating longform content for the masses, You can bet I'm somewhere trying to make sense of this wonderful chaos we call the universe.