How to make money with a Dating App?
make money with a Dating App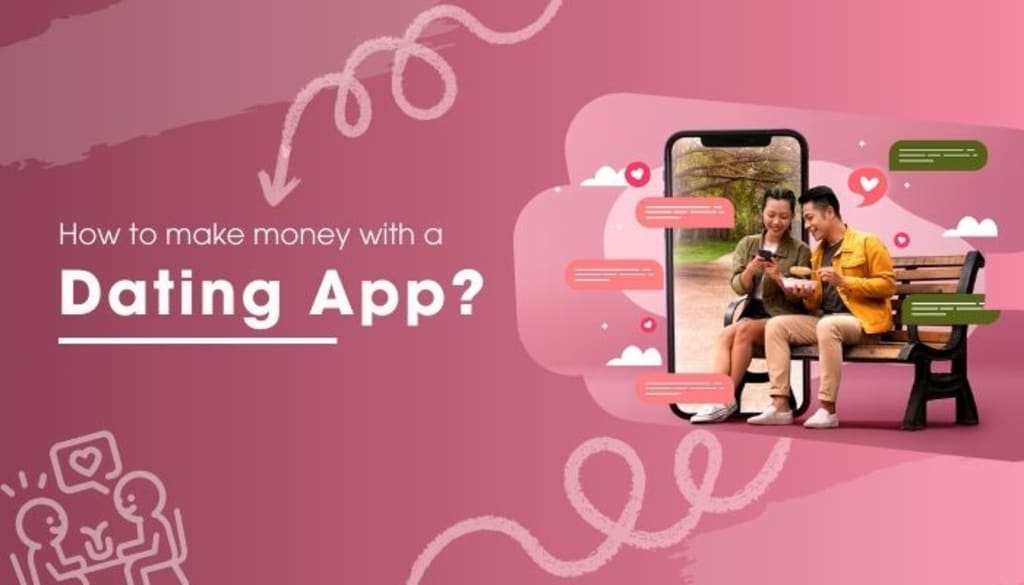 Online dating is a popular niche today and most revenue-generating at the same time. This makes many people question –How dating apps make money?
A report shows that in 2022 dating app market made $4.94 Billion in revenue and it is expected to generate a market volume of US$3.39 by 2027.
It's no surprise that dating app market has seen lot of innovation from past few years, from different types of business models to monetization methods growth doesn't stop.
Innovation continues and it's worth knowing how dating apps have monetized their apps, leading to steady growth of the industry. Now, if you are curious about how you can make money with dating apps let's dive right in.
Tips to make money with a dating app
Every few months there is a new app in the market but not every app gets successful. Now, before you contact a dating app development company to create your own solution, here are the top app monetization strategies that you can utilize.
1. Paid Subscription
This is the most common and popular method of monetization. It unlocks certain features of the app, if you want to use advanced features you have to pay for it.
The paid subscription model offers different pricing tiers that start from the Basic plan with a lower fee and the advanced plan with a higher fee. It is a great way to build trust among the users.
Now the paid subscription unlocks premium features of the app such as:
• Ability to see who liked your profile
• Unlimited messages
• More profile viewing
• Profile boost
• Access to exclusive features and events
For example, Bumble costs $10.99/ per week, $54.99 for three months, and $149.99 for a lifetime. The subscription allows users to buy, ' Super Swipe' & 'Spotlight' features which is a great way of communicating with other users and boosting profiles.
2. In-App Advertisement
Another great way dating apps make money is in-app advertising. Currently, this method is quite popular among the social media platform. Many companies approach dating apps to promote their product and services on their platform.
Let's talk about how dating apps generate money via in-app advertisement:
• By displaying banner ads on the app home screen and other pages
• Offering native ads blends with the app's content
• Showing video ads before and after users perform certain actions within the app
They earn money through ad views and clicks depending on the model of the ad. There are different types of advertisements like texts, banner ads, context ads, surveys, videos, etc.
Tinder has a Gold feature of 'No ads', despite this feature they are generating huge revenue because of its market presence.
3. In-App Purchases
Gaming apps are not only making crazy money with this feature but dating apps are also in the queue. Some users like sending gifts to connection so they buy likes, hearts, and gifts with one-time purchases.
A report showed that Tinder generates 30% revenue from In-app purchases and Bumble has introduced its in-app currency Bumble Coins $1.99 each which is used to purchase SuperSwipes and Spotlights.
Dating apps generate revenue with In-App purchases in this way:
• By selling virtual gifts that users send to each other
• Offer profile Boost that helps users get their profile more attention
• Selling subscriptions to premium features
3. Alluring Sponsorship
Dating apps can also generate revenue from sponsorship deals with businesses that cater to their target audience. For example, a dating app could sponsor a travel company, bar, or restaurant in exchange for a commission.
Partnering with popular travel agencies offers users discounts on trips which is a great way for users who are looking for meaningful connections and relationships.
On the other hand, partnering with local restaurants & bars will give discounts on meals and drinks. This will encourage users to meet up in person and get to know each other better.
Lastly, while choosing sponsorship it is advisable to select businesses that cater to your target audience and offer products and services according to the app niche. All you have to do is make sure the sponsorship is mutually beneficial.
4. Affiliated Marketing
Some dating apps generate revenue with affiliate marketing. This is done by partnering with other businesses that promote their products and services to the users.
By offering a commission on each product sale which is generated by an affiliated link and offering a commission on each new user that is referred to your app through their affiliate link.
Moreover, you can partner with social media influencers to promote your app. So you could earn a commission on each sale that is generated through the ads.
For example, if you are partnering with a dating coach who offers a 12-week course on how to find a partner. You can offer a 10% discount on the course if they use your affiliate link.
This is a great way to monetize your dating app because it aligns with your target audience.
5. Freemium Model
Last, we have the most popular model.
Today it's free to get registered on every dating app. This feature implies using primary app features for free and getting paid for additional features. The main goal of this freemium model is:
• Spreading brand awareness
• Increasing information about the product
• Creating a good user base
• Attracting users to new products
Turning free users into paying subscribers is crucial for dating apps. When it comes to Tinder, it give paying users around 25 swipes per day. So after exhausting their daily swipes every day or for a few weeks, user will surely get discouraged and buy premium features that help in boosting their chances of finding a match.
Conclusion
The rapid growth of dating apps has opened many growth opportunities in this segment because it is the most convenient way to find a potential partner. There are countless ways to monetize a dating app. If you want your dating app to generate good revenue you need to create high-quality dating app. For this you need to hire mobile app developers experts in developing dating apps.
About the Creator
Roshan's expertise lies in developing comprehensive Content plans tailored to each user's unique needs, generating impactful results and exceptional ROI.
Check it -: https://www.nimbleappgenie.com/
Reader insights
Be the first to share your insights about this piece.
Add your insights