How to identify a good-quality Garment?
The popularity of fast fashion and its global reach is extremely harmful to people, animals, and the environment.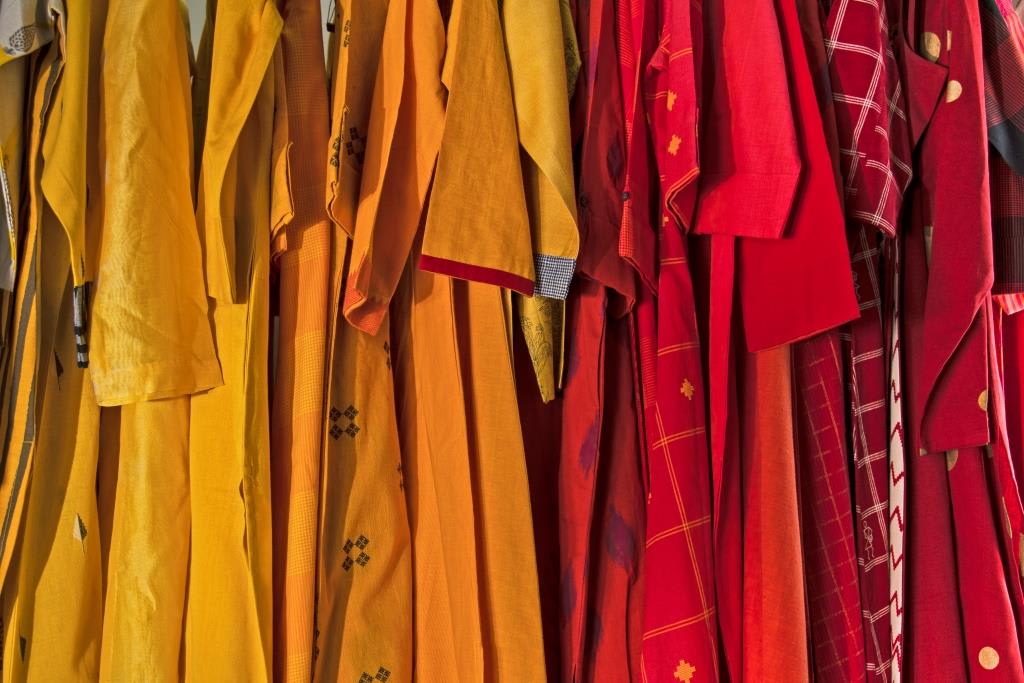 The popularity of fast fashion and its global reach are extremely harmful to people, animals, and the environment. It's past time to pay more attention to the quality of the clothes we buy and plan for a more sustainable fashion future.
Because of fast fashion's overproduction and overconsumption of cheaply made clothing, consumers regard clothing as a disposable commodity.
We can influence change in the global textile and apparel industry in India as consumers. When we choose to buy and wear high-quality clothing, we reduce our social and environmental impact.
Valuable fabrics are more likely to be produced sustainably and humanely for textile factory workers.
Fitting of the Garment
An ill-fitting garment can be extremely inconvenient, so make certain that you are spending your money on a product that meets your needs. Sizes and heights can differ from one brand to the next. Because measurements are still mostly taken by hand, custom-made dresses may not fit properly.
As a result, be aware of the applicable margin of error and whether you are comfortable with it or not. When you order a new shirt to be sewed or a blazer to be stitched, specify your tolerance range for the garment dimensions.
Quality & functioning of Garment accessories
The stylish outfits that set you apart from the crowd also include stylized accessories such as press studs, ribbons, buttons, and zippers. Therefore, ensure that they are made of standard products in order to be fully operational in the long run. A broken button or zipper can render your cool Christmas jacket completely useless.
You can conduct some on-site tests to ensure that these accessories are properly attached to the garments and are long-lasting.
• Elasticity: Stretch the straps and electric bands to look for potential damage in the elastic fibre or stitching. Check that the products have adequate elasticity.
• Pull test: Simply pull on the accessory for about ten seconds to see if it is securely fastened to your dress. You can also zip and unzip the garment several times to ensure that components such as the slider, teeth, tape, insertion pin, and starter box are in good working order.
• Fatigue test: This inspection procedure applies to garments that close with buttons or snaps. To ensure no breakage, button and unbutton the shirt or overcoat around 50 times.
The Garment Labelling
Clothing companies are required by law to provide specific information about their products on their labels. You can make an educated decision about the quality of the clothes based on these parameters. So, keep an eye out for details such as-
Care and Washing Instructions
Country where the Garment is produced
Fibre content
Brand Information
Style numbers
Sustainable product
Flammable product
Manufacturer identity
Capability of the outfit to prevent virus transmission
Mold and microbial colonies can grow on a variety of textile materials. Viruses thrive in extreme weather conditions in both summer and winter. As a result, it is critical that you choose clothing that can help prevent such transmissions.
Seam pattern of the dress
Stylists wear clothes that are visually dynamic and require precise and acute stitching procedures. The quality of a great shirt or a long skirt is heavily influenced by how the individual fabric pieces are sewn together. So, before adding them to your collection, make sure the clothing you choose has neat and secure seams and not sloppy stitches.
Linings of the Apparel
Apparel lining improves its appearance and increases the product's lifespan. Linings are also important in ensuring that the outer shell of the outfit has minimal contact with your skin oil and sweat.
Linings make it easier to have a dress that fits perfectly and does not become baggy over time. You should also be aware of the fabric used by the manufacturers for the lining. In this case, using a strong, antistatic material is the best option. You could choose a fabric that is most comfortable for your skin.
Outfit Pockets
Whether you choose ready-made or custom-made dresses, make sure the pockets are the proper length. Also, make certain that a neat stitching process is used to reinforce the opening.
Clothing Transparency
When choosing lightweight or transparent products, make sure they are not easily ripped or damaged. Because these products are made with fewer fibres, they must be made with high-quality textile materials. It is also a wise decision to purchase clothing with an embroidered or perforated design.
Warranty of the Garment
Specific warranty periods and garment exchange policies may differ between companies. Furthermore, a reasonable warranty period indicates that the manufacturers are confident in the product's longevity.
So, there you have it! You should know how to identify a good quality Garment now that you've read this far. Then, go ahead and choose your favourite dresses to create a look that complements your unique and extraordinary personality!
To know more information about Oxym Crafts visit us on:
https://www.oxymcrafts.com
Reader insights
Be the first to share your insights about this piece.
Add your insights