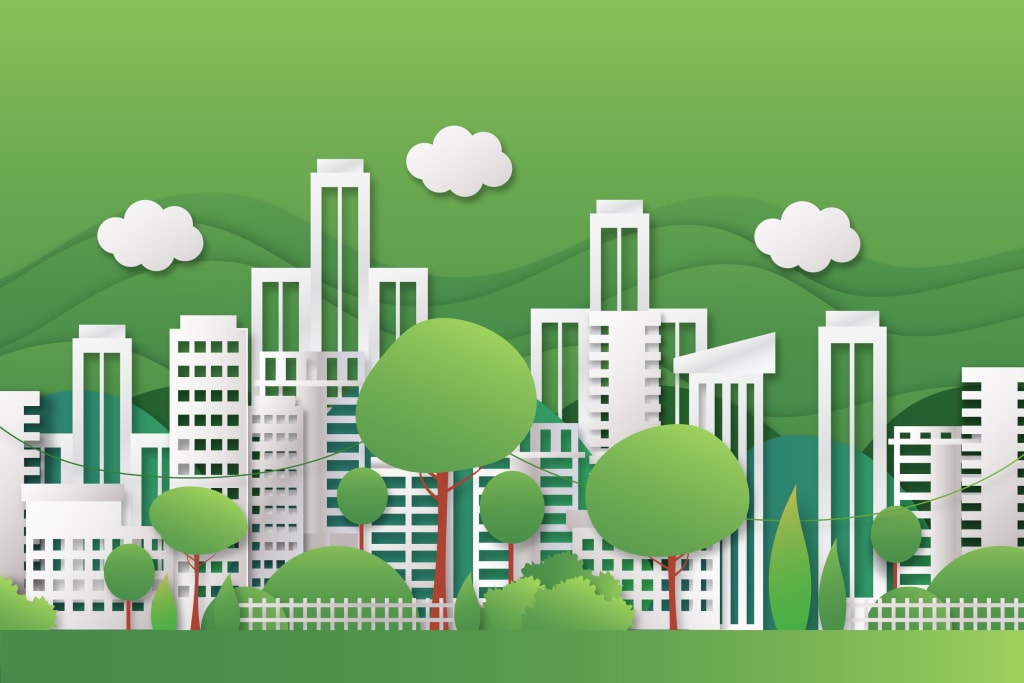 Sustainable and environment-friendly landscape structures are in demand today. Be it residential or commercial outdoor settings, people now include functional and aesthetical aspects of the spaces in landscape architecture plans because they offer a healthy environment. As per the best architects in Mumbai, modern landscape architecture has a good effect on the mental as well as physical fitness of the occupants by making them more active and calm from daily hustle and bustle.
Not to mention, sustainable exterior architecture also benefits the economy, the environment, and future generations. The place becomes more independent and self-sufficient through learning to adapt to various environmental situations.
What exactly is sustainable landscape architecture?
Regenerative and responsive to the environment, sustainable landscapes can actively support the growth of healthy communities. In addition to sequestering carbon, sustainable landscapes improve energy efficiency, clean the air and water, restore habitats, and provide value through important economic, social, and environmental advantages.
If you are thinking to revamp your landscape architecture, keep in mind the 5 R's (reduce, reuse, recycle, repair, and rethink) to lower your carbon footprint and build a productive and healthy outdoor setting for your space.
Wondering where to begin?
Here are some beneficial tips to make your landscape more eco-friendly and sustainable:
● 'Go Green' by all means
Several landscape architects in India believe that adding biophilic design to the layout is a good concept. Examples of such ideas include placing motion sensors in pathways or moving areas and utilising natural sunlight by harnessing solar power.
Even using light colours and small fluorescent bulbs in gloomy areas can be great for catching the attention of visitors. Many people consider incorporating plants and trees to embrace natural connection.
Nevertheless, green rooftops are one of the most amazing locations for gatherings and entertainment. So why wait? Bring in natural vibes by implementing eco-friendly designs and elements.
● Think about improving the structural grid
A lot of building supplies are required to complete the task of creating a structure or a portion of one. However, according to top landscape architects in India, steel and concrete, have significant environmental impacts. Therefore, you should rethink your building strategy and try to lessen its usage by looking into different construction methods that employ fewer of these elements.
For instance, you can opt for cantilever slabs instead of considering columns at the perimeter to have thinner floor plates, increase the overall span of the columns and save edge beams. This method can save about 15% of structural material at the same time speed up the overall process.
● Boost adaptability and flexibility to reduce material use in future
Designing a space that is adaptable and can change with the needs of the user in the future is one of the most effective strategies to reduce material use and embodied carbon. As an owner, you can create flexible floor divisions with well-placed cores, adequately sized support sections and tenant zones that are independently accessible. This will eventually reduce unnecessary costs and reconstruction efforts.
Hence, it is important to do things keeping in mind the future benefits and costs associated with every decision you make.
To sum up
In order to conserve energy and natural resources, it is crucial to create green spaces. Additionally, the construction of such landscapes contributes to overall sustainability and improved economic welfare.
Additionally, you might think of separating pathways and placing them near the facade for wide steps and emergency needs. Additionally, interacting with individuals and communities will help you build a productive and healthy environment. After construction, you can continue to use an eco-friendly approach in your space by putting in place simple guidelines and initiatives like correct disposal methods for the greater good.
About the Creator
I am a passionate blogger who loves to learn, write and share useful well researched content related to money & careers, beauty, relationship, health, fitness, diets, lifestyle area. Just keep in touch to stay updated...
Reader insights
Be the first to share your insights about this piece.
Add your insights