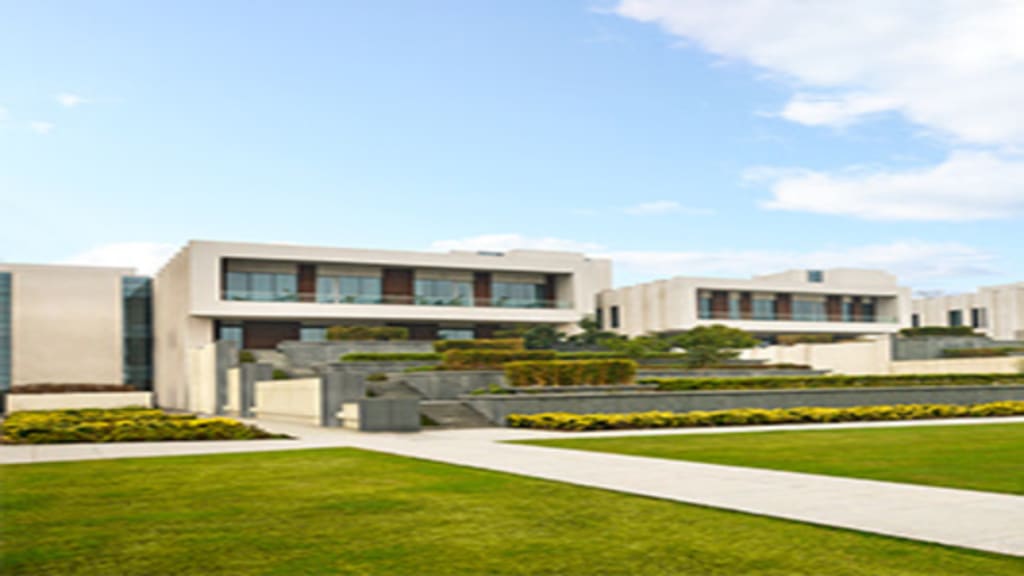 Today there are many designs, patterns and layouts available with the best office architects in Bangalore. These can help create or develop a fresh workspace and attract more customers while increasing employee efficiency. One of the most beneficial design choices is creating a collaborative space. Yes, collaboration is one of the most powerful forces in an office for enhancing communication and engagement. Plus, it promotes social interaction and better exchange of opinions, while helping employees relax their minds.
Hence, considering a collaborative space is a must in every modern office. Here is the ultimate guide to planning a perfect collaborative space in your office that'll enable you to reach organizational goals effectively.
Ways to design an efficient collaborative space
The Biophilic design
Biophilic design is known to be a catalyst for collaboration. In order to create the right collaborative space, considering minute indoor elements is important. Wondering how? Mainly biophilic designs enhance the natural look of a place. Introducing it in the workplace will simply increase employee health and productivity by building a connection with nature and helping them perform to the best of their abilities.
Many designers go for biophilic designs to ensure peace of mind. They also opt for sustainable lighting solutions or daylight approaches. You can also add these in your planning or layout design to serve employees, guests, and other staff well while giving tough competition to other firms.
Integrating natural elements
Some architects and designers consider using natural materials to foster harmony. Reclaimed wood, cork and greenery are some essential and effective natural elements they go for. Furthermore, wood is particularly considered as a beneficial material when talking about creating a collaborative space in offices. This does not mean that your workspace needs a complete overhaul, but a little wood can also add a refreshing look to the space.
Renowned designers and office architects in Bangalore believe the strategic placement of rustic and reclaimed wood can also do the job by positively impacting how employees interact with each other.
Other things to consider for a simple yet effective redesigning of a collaborative space
Yes, apart from the aforementioned points, you can also consider the following tips to build an effective and collaborative space at the workplace to create harmony.
● Integrating indoor plants and greenery to decrease the carbon footprint of the space and develop a more eco-friendly environment.
● Improving air quality by timely checking the HVAC systems and air conditioners to boost employee mood.
● Focusing on cleanliness and avoiding dampness within spaces.
● Not cluttering the space with oversized furniture and modern equipment.
● Some organizations also integrate living green walls that constantly create a striking visual and convert any office space into a biophilic retreat.
● Even skylights are considered by many workplaces to enhance daylighting exposure and view.
These are some of the best things which you can integrate into your architecture and designing play with the help of top office architects in India.
The future of collaborative spaces
There is no denying that collaboration is essential for an organization to grow and retain employees. This not only helps in maintaining a work-life balance but also caters for freeing the mind from worries. It fulfils their socialization needs as well.
By integrating the above-mentioned pointers, you can easily build or revamp your old space into a more relaxing and attractive collaborative space. Not to mention, you can always take help from the best designers in India for personalized suggestions and interior designs.
For installation, maintenance and architectural design, seek help from renowned technicians and architects to get in-depth knowledge on the effectiveness of solar panels at the workplace.
About the Creator
I am a passionate blogger who loves to learn, write and share useful well researched content related to money & careers, beauty, relationship, health, fitness, diets, lifestyle area. Just keep in touch to stay updated...
Reader insights
Be the first to share your insights about this piece.
Add your insights