How to Create A Marketing Plan
Stay ahead of the game by creating a strategy to help your business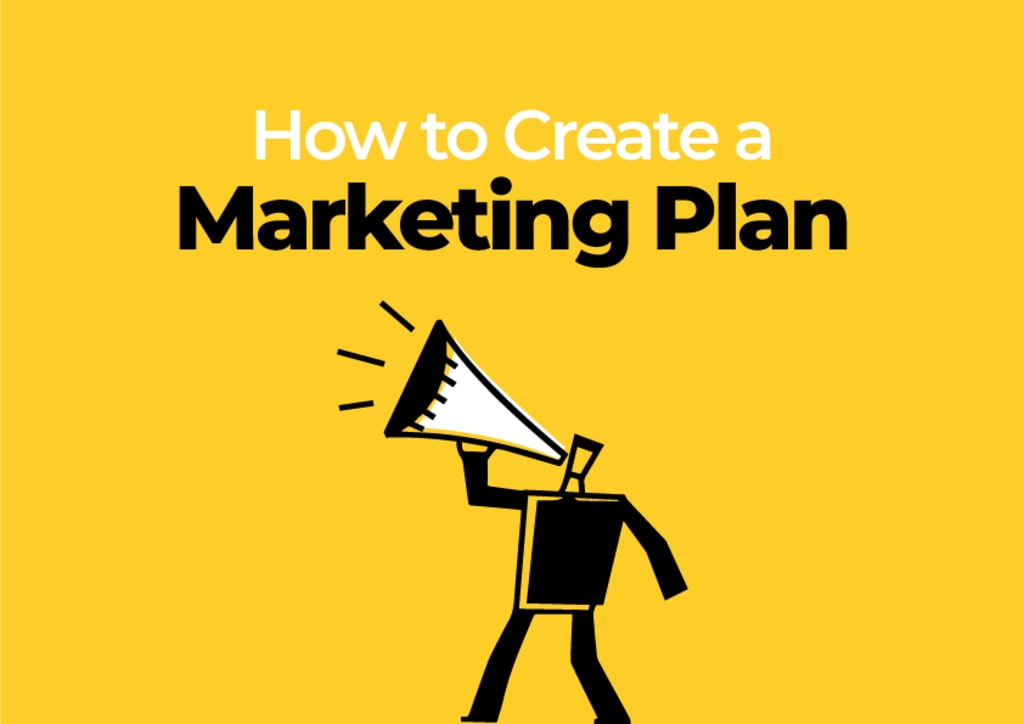 How to Create a Marketing Plan
You have created your business plan; you have made connections through your select vendors and now you have inventory that needs to be sold to make a profit. If you have gotten this far and have not thought of a proper marketing plan – you are setting your business up for failure. But not to worry, it is not too late to create a marketing plan and sell off your large inventory quickly and effectively. Follow these steps to create a marketing plan to help your business from falling under:
Step 1: Write Down Business Goals, Marketing Goals & Budget
One of the first things that should have been done after creating your small business was creating a list of goals you wish to hit within a certain time frame. Things like spreading brand awareness, expanding products or services, finding new markets, and so on. Once you have a roadmap like this created, you no longer need to rush through your business plan to create a new sale. This sets up a realistic timeline to help you understand how long it may take to reach success. Rome was not built in a day and your business may not gain large traction overnight. Keeping your goals and budget handy is a great way to start and a memo you should keep with your often.
Step 2: Conduct a SWOT Analysis
SWOT stands for the following: Strengths, Weaknesses, Opportunities, and Threats. This allows you to better understand your current situation and how you should go about moving forward. During this time you should also take an analysis of your competitors and find any possible gaps in their marketing approach. This allows you to recognize your weaknesses and the possible advantages your businesses may have and can build upon that.
Step 3: Recognize your target audience
Understanding your target audience is an important part of the sales and marketing aspect of your business. By analyzing your competitors and your own company – you can understand the steps needed to hit your goals above. A target audience includes demographic information such as age, gender, and income. But it also reveals psychographic information that can be utilized in your marketing efforts such as "What drives your audience?" or "How can your products/service solve their problems?" and so on.
Step 4: Analyze Your Tactics
Now that you have your goals written down and you understand WHO you are targeting. Here comes the fun part of trial and error when it comes to your strategy. For example, let us say one of your first goals is to spread brand awareness of your business using social media. You will have to research and analyze a variety of social media tactics online to find the one most suitable to bring attention to your business while also minding your budget.
Step 5: Develop Content Plans
Take the time to sit down and brainstorm great content ideas to pull in viewers on your social media and to attract potential customers to your webpage. This may take some time and a second person to help you plan and pitch ideas to one another to fully work out the kinks. You can always employ help from freelancers online to help you when it comes to executing your plans as well. Content can include announcing new products, blog posts, press releases, special events, and important news your customers may want to know about.
Conclusion
Maintaining a business is not easy but by conducting the proper research and keeping your current customers satisfied – your business can flourish and bring more cash flow into your pockets. Take time to research and understand the market – and partner with the best vendors in the business. Once you get to that point in your business plan, be sure to utilize one of the best B2B platforms in the UAE to help you conduct business.
CTA
BIZBIZ MARKET is one of the leading B2B wholesale market platforms from the Dubai, UAE. Sign up to and get connected with millions of producers and suppliers today!
Reader insights
Be the first to share your insights about this piece.
Add your insights