How this Delhi Based Digital Marketing Enthusiast Attained Remarkable Response from Market?
This entrepreneurial idea of digital marketing spread in a rapid manner for business promotion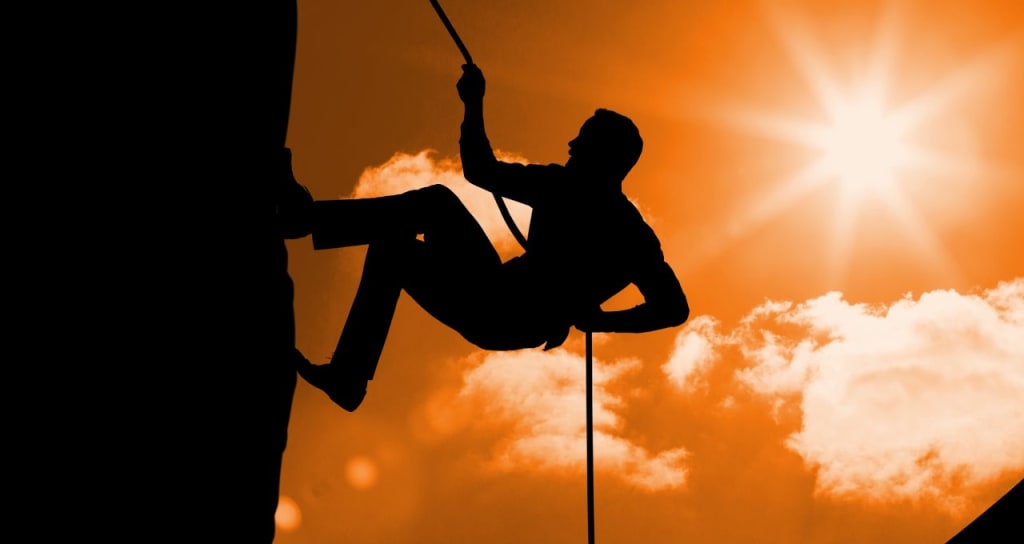 Over a decade's excellence and versatility in the strategy clicked as a business opportunity for Mr. Ram Swaroop Arora. He believes that in the modern era, users rely on online search to find the information they are looking for. Particularly, Google is the most preferred Search Engine which people count on for finding their stuff. But, ensuring the position of business is on top demands comprehensive digital marketing strategy.
According to one of the facts compiled by seotribunal.com, over 63, 000 searches are received by Google per second. It's time to unfold the important chapters of journey of Mr. Arora as he envisioned about paving way to various organizations to drive traffic to their website.
Initial phase of promoting client's business and insights
Every business professional should be easily found on Google. His online identity and visibility of business he wants to head with in the market need to be worked over. This is where Digital Markitors has set up has the trusted, reliable and authentic business strategies of digital marketing for all sized companies. Mr. Arora assures client receives the 360° solution which involves website designing, website promotion, SEO, social media, Mobile App Development, Pay Per Click, Content Development, etc.
His decade's expertise in marketing led to entrepreneurial vision to provide digital marketing strategies to business owners. Online presence of business at Digital Markitors is a collective work where SMM, SEO, content marketing, display marketing, ORM and website designing & development services work together to attain the desired outcome of business promotion. The team is addressing the modern needs of online marketing where the chief emphasis is on improving the web presence of the companies.
USPs and factor of distinction in the business model
Like every other business, Digital Markitors has its points of distinction too. The team believes in offering the maximum Return Of Investment (ROI) to clients according to their customized business objectives. Mr. Ram Swaroop Arora guides his team to assess the project requirements and accordingly plan to yield the significant amount of ROI to the client. Moreover, during the initial days after founding, digital marketing services were priced high, this company sensed an opportunity to make a difference with its unique way to promote business online. The cost effective plans of digital marketing were designed in accordance with the industry-wise requirements of the clients. People could actually experience the power of online promotion without being bothered about the cost incurred in the process.
Setback in the career and an eye-opener experience
An entrepreneurial journey is very challenging without any second thoughts. Mr. Arora recalls that his digital marketing idea was biggest selling one in the market, yet, his team had to be prepared for all the challenges. Digital Markitors realized that client retention, briefing about the trends about digital marketing to clients and making them understand ethics came up as major challenges in front of the team in the beginning. He added that gradually everything was aligned receiving multiple queries from all sized businesses was a desirable change. The team realized that gearing up to the increased pace of digital marketing was pressing need of an hour.
Customer Acquisition and success story in the digital marketing stream
60% of the customers acquired by Digital Markitors are through referrals. Mr. Ram Swaroop Arora proudly states, "Among our several success stories, we associate our success with our clients. Most of our customers are more than happy with our customized digital marketing plans. They end up recommending us in their network." The team has always come with strategies and ideas for business promotion to suit the vision of clients. Digital Markitors has always executed a project successfully by addressing all the concerns of business owners during and after the project completion.
Future Prospects and market insights
Digital Markitors has focused on its vision to serve industry-wise requirements of clients. But, staying updated has also been a part of agenda of this company to deliver promising services to the customers. Mr. Arora remarked that bringing in trending and result driven technology for digital marketing was among our future prospects. He said, "We are working on Artificial Intelligence to make digital marketing more effective and interactive." Digital Markitors has always strived to tag excellence with its services by utilizing new-age interactive mechanism to improve online presence.
As stated earlier, Artificial Intelligence (AI) is the most highlighting vision which the company is planning to incorporate in its digital marketing solutions.
Path towards success 6 years down the line
Digital Markitors always believes in being equipped with plan in advance to create success story for the client. The team is planning to welcome more clients through futuristic objective. Mr. Arora pointed at the success in 6 years' time and said that the innovation and exemplar digital marketing are soon to be implemented over. He even stated, "We have received positive response from the market through our consistent and proven processes. Digital Markitors has acquired many customers till date and we are looking forward to establish global presence of our business." Presently, it is serving the largest wedding photography company in India, leading networking marketing consultants, well-known corporate video company in India, country's best overseas education consultants, skin and beauty clinics, and many among others.
Message for the entrepreneurs
If you yearn for making a mark in digital marketing sphere, be equipped with practical, modern and cost-effective strategies for business promotion. You will certainly map your goals by offering customized digital marketing services to clients.
This entrepreneurial vision of Mr. Ram Swaroop Arora has an impressive approach to promote business in the web world. Digital Markitors has a long way to go in the digital marketing industry to deliver unmatched solutions according to the business requirements of the customers.
Address:
Corporate Office: 905, Chiranjiv Tower, 43, Nehru Place, New Delhi – 110019 (India)
Website: https://www.digitalmarkitors.com/
Email: [email protected]
Social Links:
Facebook: https://www.facebook.com/digitalmarkitors/
Twitter: https://twitter.com/digitalmarkitor
LinkedIn: https://www.linkedin.com/company/digitalmarkitors/