Heaven By The Dashboard Lights or Highway To Hell?
The best and worst things about being a taxi driver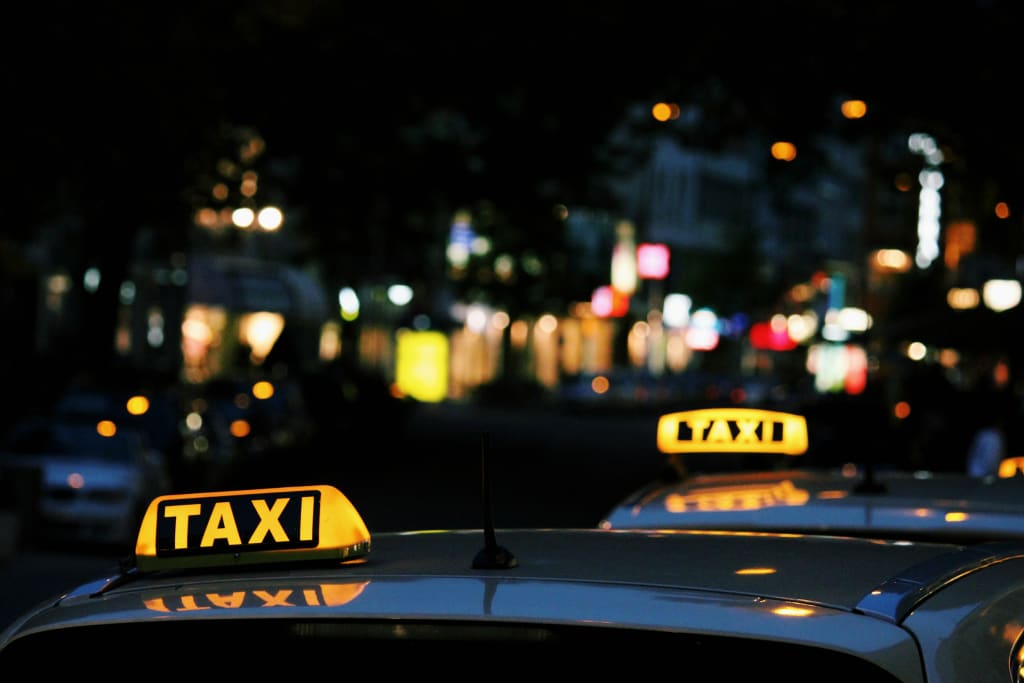 So, you're thinking about taxi driving as your next career move. Certainly, it sounds like something you could do easily enough. You've been driving for a fair few years now, and you have a clean licence. You love driving and you know your way around your town or city really well. You also think of yourself as a "people person", and you like a good chat. So, how difficult could it be, right?
I spoke to three UK cab drivers who work on a self-employed basis to find out what they consider to be the best and worst things about being a taxi driver. Here's what they told me.
The Best Things
1. You get to meet some interesting and fascinating people from all walks of life;
2. Opportunities for personal growth as your understanding about humanity grows;
3. You learn a lot about different aspects of the world from passengers;
4. The hours are flexible; good for fitting in around other commitments;
5. It offers fulfilment when you get to help those with urgent needs;
6. You get to know your town or city really, really well;
7. You always know which garage is selling the cheapest fuel;
8. You get paid daily and can take breaks whenever you want;
9. You might occasionally get to meet a celebrity;
10. No two days are the same;
11. You don't have a boss constantly breathing down your neck;
12. You can earn good money if you are prepared to work hard;
13. The big tippers!
The Worst Things
1. Some people (particularly, in some case, other drivers) look down on the profession;
2. Long hours driving - sometimes have to work 12 hour shifts, 7 days a week to make it pay;
3. People sometimes "do a runner" without paying;
4. Not much opportunity for professional development or pay rises;
5. Picking up very angry and aggressive passengers who are verbally or physically abusive;
6. Picking up very drunk people who vomit in your cab;
7. A taxi can be a kind of confession box; sometimes this can be interesting, but other times it can be depressing or heartbreaking to listen to so many people's problems and grievances;
8. Overheads cost a fair amount, and have to be covered from your earnings - licences, petrol, vehicle maintenance, parking fines, etc;
9. It can play havoc with your social life;
10. You don't earn if you're ill and can't work;
11. Increased risk of road traffic collisions due to the number of hours spent driving;
12. Having to be converse with, and be polite to, people with offensive opinions;
13. There can be quiet periods, and a lot of waiting around at times.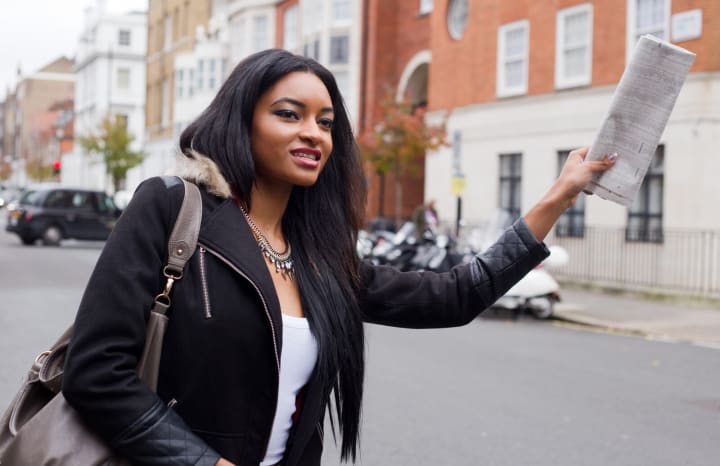 Of course, as illustrated above, there are plenty of pros and cons with taxi driving just as with any other profession.
Full-time taxi drivers can expect to earn anything between £15,000 and £30,000 per year on average. Some will earn more than this if they are willing to work long hours, including late nights and weekends.
Most passengers will be polite and friendly, but drivers must also be prepared for obnoxious, drunk, aggressive and rude passengers from time to time, especially when working late nights at the weekend. It's important to know how to deal with these situations, and it is always best to have advance strategies in place to diffuse any potential confrontations.
Often, remaining polite and calm, but firm, whilst focusing on getting the passenger to their destination as quickly as possible will be enough. However, on occasion, more stringent measures may be necessary and taxi drivers must be confident enough to implement these.
On a more positive note, meeting a range of interesting people from all walks of life can be highly enjoyable. The job also offers more freedom and flexibility than many other jobs, and many drivers view this as one of the biggest advantages.
So, do you think you have what it takes to be a taxi driver? Perhaps, after reading this, you have decided that the profession really isn't for you after all. Or perhaps it has made you realise that this could be a highly rewarding career path for you, in which case I wish you the very best of luck!