Have You Always Wanted to Write a Book?
So, you want to be an author?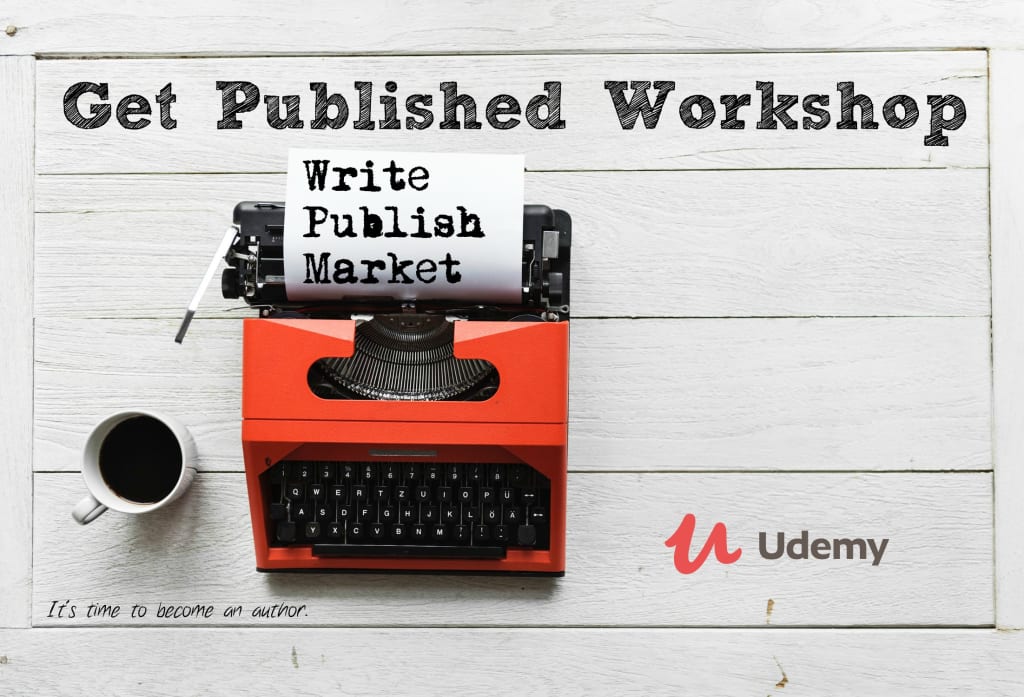 Has writing a book been on your bucket list?
Helping people get their books written, published, and most importantly marketed so that they sell, is a passion for me! I spent way too long in the quagmire of 'I don't know what to do' so I didn't do... anything.
14 years passed by since I had written my first full length novel, my masterpiece, and yet no one besides a few close friends had ever gotten to read it. That hurt more than anything - I wanted to share my story with the world!
I finally got so sick of waiting that I committed to learning everything I could about how to get published, how to market, how to get my book into stores, libraries, book public appearances and book signings, and I made it happen. It took dedication and a lot of time to learn it all, but my dream came to life.
What I discovered in the process was that the publishing world has changed dramatically in recent years. Traditional publishers are incredibly hesitant of novice writers. Most will no longer accept unsolicited manuscripts, so you would have to find a literary agent to represent you. Meaning as an unknown you could spend years and years trying traditional publishing between trying to find representation and having them try to pitch your work to the publishing companies. On top of that, aligning with the right publisher is crucial to ensuring your book is properly marketed to the right audience. And, after all of that, if you are lucky enough to manage to even get a literary agent and they manage to sell your work to as publisher… you're only going to get a tiny sliver of the profits.
Here's the good news…
Self-publishing is an incredible avenue to get your work to your readers fast, with wide spread distribution, that allows you to take the lion's share of the profits for the book you put all the work into creating! And you aren't locked in. If a publisher offers you a deal after the fact that you want to take, you can.
With self-publishing you're in control, but that also means you are in charge of your own marketing campaign. Don't let that scare you away! With social media and online sales booming, you can reach your ideal reader audience easier, and at much less cost, than with traditional marketing. You just need to learn how!
My voyage into becoming a published author unearthed a plethora of messages from friends, family, and colleagues ALL telling me they had ALWAYS wanted to write a book too! The truth is many people want to do it, few do. And even fewer who do it actually have people buying their book.
While it seems intimidating the process is much simpler than I ever realized. It takes dedication, but anyone can do these steps. Best of all, you won't have to spend the exorbitant amounts of time learning, or watch your money get flushed down the drain on marketing strategies that don't work. I'm going to show you how to do what works step by step!
I don't want anyone else to wait year after year to make this dream a reality. NOW is the time to write your book and get it out in the world!
Why get published?
🔸Earn Royalties indefinitely
🔹Become the go-to expert in your field
🔸Share your story benefit others
🔹Fulfill a life-long dream
🔸Use your book to drive traffic to your business
🔹Create a Passive income
🔸Creative Outlet
🔹Make a global impact
🔸Share your knowledge
The list goes on and on! Stop wishing and let's get you published!
I created the Get Published Workshop to help you from concept to completed book, how to publish it, and how to market your book so it SELLS! Now is the time to make your dream of becoming a published author a reality!
Over this 3-week course you're going to learn…
How to effectively begin writing your book
How to create disciplined habits to finish your book
How to edit and polish your book so it's ready for publication
Why reviews are the life-blood of self-publishing
How to write an effective book description
How to write a gripping back cover
Why your book cover is your most important investment
How the self-publishing process works
Best practices for Ultimate exposure
How to use inexpensive pay-per-click campaigns to drive traffic
Social Media Marketing
Free marketing practices
Inexpensive marketing options
Importance of an author web site
Click to learn more and use CODE: TAKEOFF49 to get $49.99USD off of your course fee!