The 2019 Sci-Fi We've Been Waiting For
A Win for the Nerdom Empire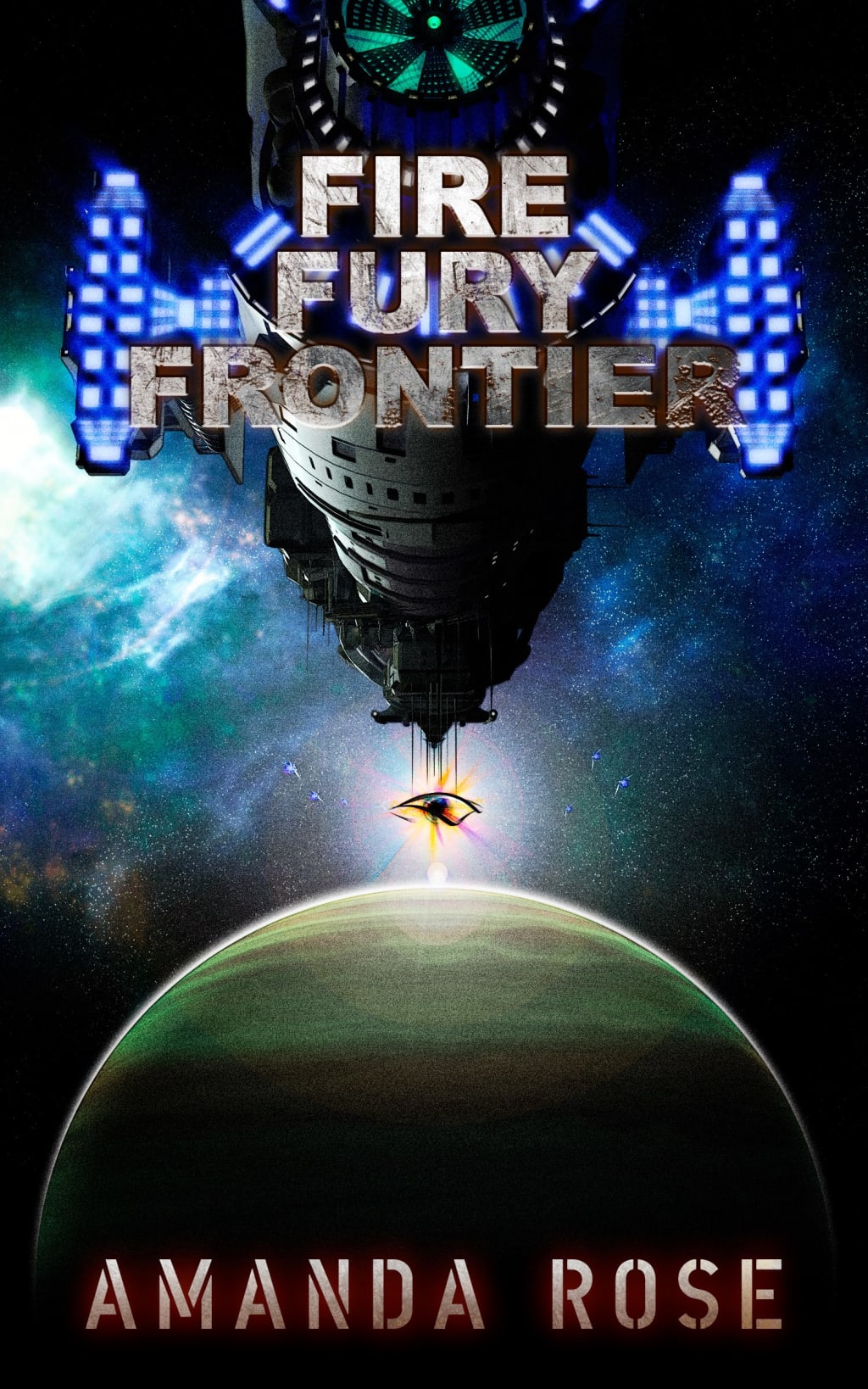 I've said it before and I'll say it again: we need more science fiction!
There's far from enough good sci-fi content available. Books, films, TV shows, video games—regardless of the media format, we need more! And not just filler or so-so content—we want a well laid out, intriguing story that's compelling!
The Fire Fury series is delivering just that.
Fire Fury Freedom made waves in 2018 when it launched, offering a very new dystopian science fiction story for readers. This gritty action-adventure set on an Earth-like planet took readers through a page-turning, nail-biting tale.
Fire Fury Freedom showed us the devastating ravages of extensive global warming, what living under an oppressive regime is like, and took us through surviving a planet that was literally falling apart around our main characters.
Now in 2019, the series continues, however in a very new way!
Set over 200 years in the future after the events in the first book, Fire Fury Frontier takes us on a non-stop action packed adventure through space. This is a space opera that delivers again and again, and will be the next great compelling series for readings to sink their teeth into since The Expanse (by the way, how awesome is The Expanse? Bravo James S. A. Corey!)
Today we got our first glimpse into the plot as the book description was released:
One ship, one last chance to survive…
Humanity's home world has been destroyed from extensive global warming. For over two hundred years the last remaining humans have lived in space aboard a single massive ship, the Saisei. After generations in space, living aboard a ship is all anyone has ever known.
But space is an inhospitable home.
The ship is old and damaged, rations are low, and a planet fit for colonization has never been found.
In the vast expanse of space, as the Saisei makes way to resupply their ship, they stumble upon a discovery that will change the course of human history forever.
So, um... Can it be 2019 yet?
Luckily Fire Fury Freedom fans won't have to wait too long, as the set release date for the book is January 22, 2019.
All we can say for now is that we are beyond excited to dive into this incredible story!
In the meantime Kindle readers can pre-order Fire Fury Frontier so they get it immediately upon its release!
If you haven't yet dove into Fire Fury Freedom, now's the time! (Full synopsis below.)
'Fire Fury Freedom'
"A veritable saga of a dystopian novel by an author with a genuine flair for detailed originality, and narrative driven storytelling, "Fire Fury Freedom" by Amanda Rose is an extraordinary and truly memorable read from cover to cover." -Midwest Book Review
A dying planet on the verge of collapse…. tormented pasts that haunt the present… an ancient hidden magick…
The C.D.F.P. mega-corporation rules all, with unchecked power, and dark secrets.
The planet is dying, and they are the last hope to save it.
Mack, an ex-soldier of the C.D.F.P. military division, and his mercenaries, standalone against the C.D.F.P. (AKA the Company), in the fight for humanity's survival. Left unchallenged, the company has ruled over the East Green Continent with an iron fist for decades. The pollution they've caused has devastated the planet, destroying the ozone, and killing off plant and animal life. Outside of domed cities the air is thin, and the sun scorches all; it's a veritable wasteland.
In the past two decades the planet has reached entirely new levels of decay. Extreme weather patterns, and massive quakes, ravage the land. Time is running out…
Mack and his mercenary troupe set out on a quest to stop the C.D.F.P. once and for all, and the planet will test them to their limits… But are they ready for the horrors they'll uncover? Can they alone stand up against the all-powerful C.D.F.P.?
book review