Fresh Challenges in a New Recruitment Paradigm
Intro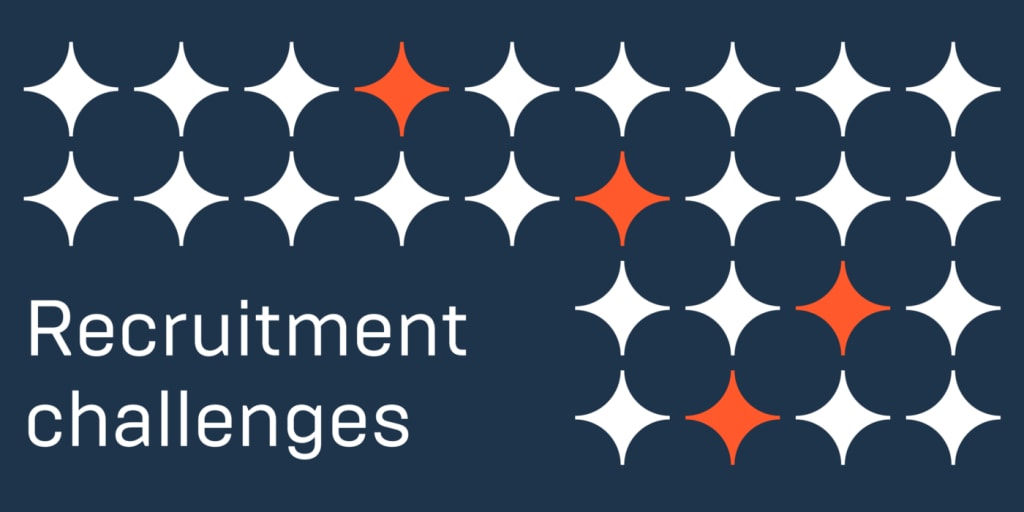 In recent years, especially post-2020, the working world has begun to negotiate a new culture of decentralised teams contributing to shared goals both remotely and in shared workspaces. Remote work is fast becoming the norm rather than the exception, especially in the fields of fintech and crypto, as international firms draw on the talents of committed, skilled, and driven individuals regardless of their physical location.
Thriving in the New Normal
As a rapidly growing firm providing novel payments solutions to businesses across the globe, Mercuryo has ramped up its efforts to source international talent to contribute to its dynamic and self-motivated team. With over 250 employees at present, the Mercuryo team has tripled in the past year alone, and continues to grow at a monthly rate of 7–10%, according to Mercuryo Head of Recruitment, Anna Ryabtseva. Impressively, Mercuryo has recorded minimal turnover during this period of hypergrowth — a strong testament to the company's positive work culture and scaling capacity.
Head of UK Account Management, Sam Spalter, highlights the drive and positivity at the core of Mercuryo's culture: "I chose Mercuryo due to incredible growth during its early stages and saw potential to come in and make a big impact. We are searching for people with a growth mindset!"
Given Mercuryo's positioning as a premiere cryptopowered payments solutions provider boasting over 200 institutional partnerships, the company's growth shows no sign of slowing. In order to accommodate this rapid growth, Mercuryo's recruitment team is currently hiring broadly across almost all company departments:
Sales (sales manager, account manager)
Product manager
Business development manager
Technical staff (Project Manager, System Analyst, Devops, Mobile Developer, PHP Developer, Go developer, Ruby Developer, etc.)
Back office (Accountant, Lawyer, HR, Analyst)
Needless to say, Mercuryo is sourcing talent globally for these positions. The firm is actively searching for skilled candidates who are passionate about contributing to building Mercuryo's array of cutting-edge fintech products and have what it takes to thrive in a warm culture of self-discipline and individual autonomy.
At present, the team boasts members from all corners of the world, including the UK, Latvia, USA, Canada, South Africa, Georgia, Turkey, Cyprus, and Singapore, among others. Even so, Mercuryo's recruitment team has its sights set on building teams in more locations, aiming to expand its diverse workforce across more regions, including South America. As explained by Anna, the company's wealth of diversity promotes an environment of mutual learning, inclusivity, and challenging the status quo, providing fertile ground for further innovation at the forefront of global payments technology.
Challenges
Due to the broad scope of international recruitment, it can take longer to find suitable candidates for available positions. Given Mercuryo's unique positioning as a rapidly innovating crypto payments provider, finding outstanding individuals who are likely to thrive in the company's culture of self-ownership and independent work ethic can be a challenge in and of itself. To this end, the company emphasises patience when it comes to onboarding, understanding that candidates may need time initially to adapt to the novel corporate culture and begin to work completely independently.
Competition in the Marketplace
In an arena flush with competition to innovate as crypto payments solutions become more and more widely implemented, attracting talent requires a strong offering.
Refreshingly, Mercuryo is proud to promote its diverse and talented team as a main competitive advantage, ensuring that the company's culture of openness is affirmed by all contributors. In order to nurture this culture, Mercuryo hosts weekly meetups both remotely and offline at its many offices. As an added benefit, Mercuryo has recently launched a new incentive program, offering employees additional resources to pursue studies as well as their personal hobbies and goals. Singapore-based sales team member, Aviessa Khoo, further highlights Mercuryo's competitive advantage, explaining:
"We have crypto and EMI licences, and our own KYC provider which give us flexibility to customise solutions for clients. We are always working on launching new solutions that keep up with the demands of the market and also built products such as Fiat In & Out with higher margin."
Despite looking to fill 30 vacancies at present, Mercuryo's tireless recruitment team is more than willing to exercise patience — understanding that the best candidate, while potentially taking longer to find, is far more worthwhile than one that may not resonate with the company's core values.
If you'd like to join a vibrant team breaking barriers in fintech, get in touch!
Originally published at blog.mercuryo.io