Finding MySelf
This world is Full of 💩💩 but it is up to me to decide how I am going to deal with it...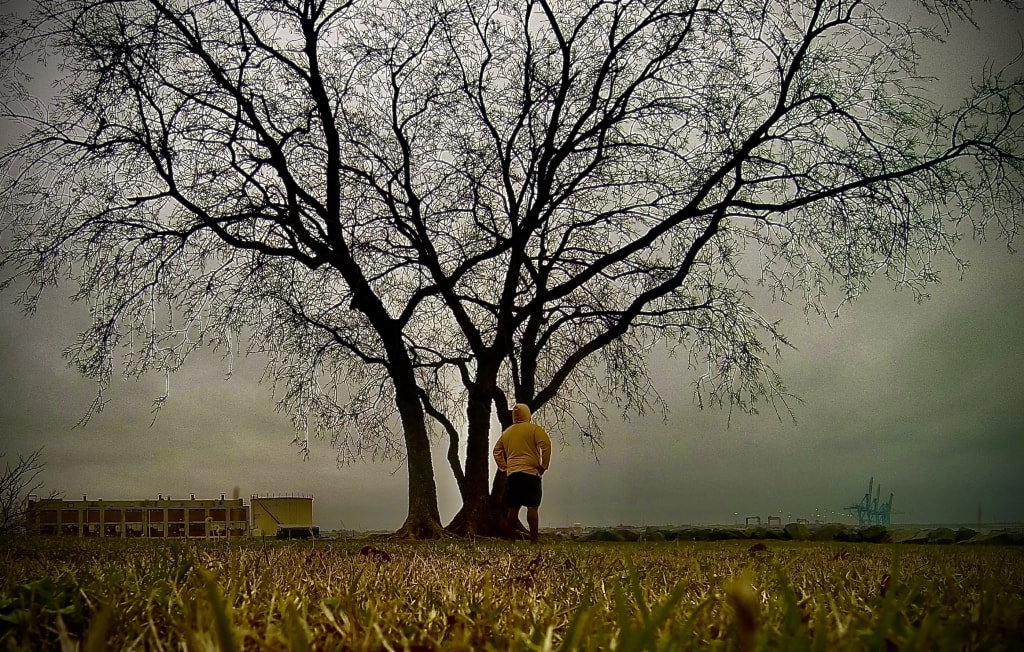 The View from Plum Point Park
JUST STUPID.. THE WORLD IS JUST SO FUCKIN STUPID!!! I know that sounds very lazy, and believe you me, I hate speaking in such terms, but I'm struggling to find the right words to describe who we as a culture have become.. I am struggling to understand what it is, or was that has lead us to this point in time. 🤷🏾‍♂️... I am a content creator. Weird huh? It is weird that I would just slap this statement in the middle of my growing social observations. It is weird I would just switch gears, mid thought!! Truth is, I have found my life to shape out like this train of thought. May 27, 2010, I launched my YouTube channel, and from that moment until this, I have been pleading my case to a seemingly un interested society. YOU ARE WHO, MANY GASPED? YOU DO WHAT? They'd follow up with a seemingly disgusted voice, finally concluding with I don't get that internet stuff, its all bull 💩💩 to me, pointless, a john brown waste of time... (by the way, WHO IS JOHN BROWN?? AND Why does he always come up when 👵🏾 is pissed TF off?? (asking, for a friend!!)
Now if you will allow me a few moments, I would like to build the argument, you wish content creators would offer. I am going to present the case you wish, most of us would reconize, or at least admit too. I am going to prove you are right in believing SOME CONTENT CREATORS, are nothing more than pointless wastes of bandwith... Some content creators, WE ALL KNOW WHO!! Do things ONLY to get a emotional rise outta of folks. This something, called 'Guerrilla Marketing' a concept I am still trying to wrap my thoughts around too. Guerrilla marketing according to the good ol Wikipedia is an advertisement strategy in which a company uses surprise and/or unconventional interactions in order to promote a product or service. It is a type of publicity. The term was popularized by Jay Conrad Levinson's 1984 book Guerrilla Marketing. Guerrilla marketing uses multiple techniques and practices in order to establish direct contact with the customers. One of the goals of this interaction is to cause an emotional reaction in the clients, and the ultimate goal of marketing is to get people to remember products or brands in a different way than they are accustomed to.
I said all this, to express my understanding of the masses frustrations. So let me here quickly explain what kind of content creator I am. There is a passage in the worlds most famous book that reads something like this... "Be Doers, and Not Just Hearers" That statement hit me like a ton of bricks 🧱... It made me rethink the content I was presenting to the world.. Back Yonder, I was creating vile content, mostly talking 💩💩 about people. My most famous video, the one which hit 1 million views, was me doing commentary on The Kim Kardashian, Ray J sex tape... It got me a tons of social success but It cost me many nights sleep... I knew there was something else to content creating other than my neagitively speaking on people. So I made a bold step.. Transitioning from being a jackoff cultural commentator, to a provider of insight and inspiration.. I watched as my social stock seemingly plundged over night. If that wasn't bad enough, I thought what it look like to creatively and actively moblie a city? At this point my stock is so low, the only thing it can do is rise..
So what I am thinking is this? First we understand world is driven by there need of bull 💩💩.. It is like we are addicts, of the worlds most deadly yet legalized drug. So anything I come up with is like running a tredmil backwards at a 3.0 incline. That said. What if I focused on encouraing the mindset of just being active 12hours a day?? Now I know this seems crazy asf, but you'd be shocked how fast it flies!! We'd start with at least 30 minuets of physical activity.. (1) spending 60 minuets of yoga, to me this about both stretching you body and mind.. (2) 60 minuets of exercise, something that strengthens them bones. (3) Four Hours focused on learning something New. Something that advances my skills, that pushes closer to being my true self.. (4) Four Hours spent creating an avenue for me to express myself. This could mean, building my gym, so I can workout harder, or fixing my car so I can have reliable transportation from A-B. I believe being strict to my schedule will not only put me in a mood to be successful, but we keep dedicated, and constantly moving forward...
social media
Blogger👨🏾‍💻 Vlogger🎥 Podcaster🎙Life Enthusiasts!!! On mission to prove one can do what they believe despite what anyone says.
Receive stories by Erik DeSean Barrett in

your feed